MAKE MONEY BLOGGING, REALLY?
I totally understand the skepticism. How do you start a blog and make money these days? I mean, there are like millions of blogs out there already. Plus there's YouTube, Twitch, and Snapchat, right?
Yes, you can, and you are now reading a money making blog.
But here's the thing. I am not going to lie, and you will need to overcome a rather steep learning curve. There will be challenges along the way, and it is definitely not "very easy" as some marketers claim. If there is a will, there will always be a way around. You will need a lot of patience, and be willing to invest time in learning new skills.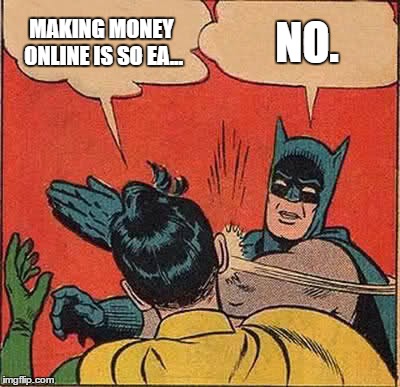 You will need to stand out of the crowd as a source of valuable information to gain trust, readership, and of course, sales. It will be a rocky start, but what waits at the end is well worth the effort.
This guide will show you the exact steps I took to create a blog, monetize and promote it. If you follow this guide, it should get you started with a fully functioning blog and some ground works done. But a fair word of warning, and to manage some expectations :
This is a beginners guide, you will not start making millions overnight. Only rotten marketers and cheaters will use this promise to cheat your money.
Reading this guide will help you, but not guarantee you make money. It is all up to your personal effort to make things happen.
There may be some money involved in running your own website, but I will also recommend the free alternatives.
BEFORE WE START…
HOW THIS GUIDE IS ORGANIZED

I have designed this guide to give you as many things that you can use immediately as possible. Yes, the technical stuff is boring but necessary. But I kept them as short as possible, and you just need to have a little bit of patience!

BOOKMARK THIS PAGE

You might want to bookmark this page. Seriously. This is going to be a long read, and I do not recommend trying to finish all of these in a day.

PRACTICE

Reading will only give you limited knowledge. You need to go practice to become better. Also feel free to ask questions in the comments, it will help me to make this series better too.

 

SHARE IT!

If you like this guide, remember to share it!
READ ON!