WHAT IS PROJECT FTB?
Welcome to Project FTB, a project that I have dedicated to urban self-sufficiency. With the rising costs of living and insane property prices in urban areas almost globally, I am sure that everyone is feeling the crunch. Which is the goal of this project – To reduce bills into ash by producing your own electricity, food, water and looking into alternate ways of living.
In the first place, why are humans denied basic stuff such as food and water? Why do we have to pay for them when our ancestors get them for free? With the help of technology, I intend to reverse the cycle once again. Let the humans live free without bills and without worries of starving. Whenever you are ready, read on to check out the crazy stuff that you can actually do.
CONFESSION
AN HONEST DISCLOSURE
Quick, hide your wallets! I am an affiliate partner of Google, eBay, Adobe, Bluehost, and more. There are affiliate links and advertisements on this page. Whenever you buy things from the evil links that I recommend, I will make a commission.
Nah. These are just things to keep the blog going, and allows me to give more good stuff to you guys - for free. So thank you if you decide to pick up my recommendations!
BEFORE WE START…
HOW THIS GUIDE IS ORGANIZED

This guide is actually not in any particular order. It just happens that I write stuff that I have done in chronological order… You might need to follow up step-by-step, but feel free to start with whatever you are comfortable with.

BOOKMARK THIS PAGE

You might want to bookmark this page. Seriously. This is going to be a long read, and I do not recommend trying to finish all of these in a day.

ACTION

Reading will only give you limited knowledge. If you don't take any action, nothing is going to happen, nothing is going to change. If you are unsure, feel free to ask questions in the comments section, it will help me to make this series better too.

 

SHARE IT!

Share this project, share the knowledge, help it grow!
READ ON!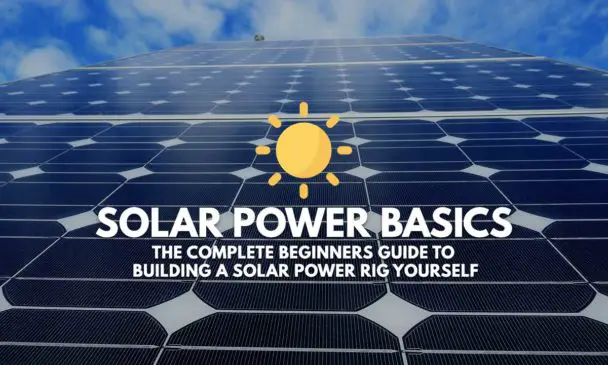 Beginner's Guide to Solar Power Systems
Solar panels are expensive, they don't work well, and they are inefficient – These are just some of the common misconceptions. Solar power systems are actually becoming common globally, and this guide will walk you through how to set one up yourself.
DIY Hydroponics from Recycled Bottles – Grow Your Own Food!
Yes, urban dwellers are busy with work and don't have time for farming – Or is that what the "evil corporations" want you to think? This guide will walk you through how to grow food cheaply with just some recycled bottles, and they only need to be watered once a few days.