INTRODUCTION
WHY MAINTENANCE IS IMPORTANT
Welcome to a beginner's guide on the basic tips for computer system care. Yes, computers these days are capable, pretty robust, but they are not totally maintenance free. Over the years in my career as an "IT guy", I have seen all kinds of computer abuse horrors. One case that I will never forget was a (pretty new) laptop that "will not switch on".
The moment I flipped the screen up, there was an overwhelming smell of expired coffee and biscuits. The keyboard was choked full of dust, staples, paper shreds, cookie crumbs, and had traces of potato chips. Yep, the best part was actual insects were living and feeding off those junk on the laptop.
Pretty obvious as to what busted the laptop, and an unnecessary hefty price to pay for repairs. So if you want your computer to last longer and work faster, a little care and maintenance will go a long way.
NAVIGATION
TABLE OF CONTENTS
SECTION A
SOFTWARE

Maintaining and caring for a computer comes in 2 parts – Software and hardware. We will walk through some of the good stuff to do on the software side first.
1) INSTALL AN ANTIVIRUS SOFTWARE
Windows, Mac, Linux, Android, or iOS; Desktop, laptop, tablet, or smartphones, you can be sure that there are all kinds of malicious malware and virus out there. Make one mistake of opening an infected file, and you will be in a world of pain.
So get yourself some protection, there is plenty of free anti-virus software out there. While installing an anti-virus will not make the device totally immune, but putting on a lock is better than having none.
2) ACTIVATE THE FIREWALL
Windows and Mac users, you should have a built-in firewall that is enabled by default. It adds another layer of security to your computer by blocking out dubious connections, so just ensure that they are enabled:
WINDOWS FIREWALL
Start > Search for "Windows Defender Firewall".
Turn Windows Defender on or off.
Make sure that the firewall is enabled on both private and public networks > Click on the "OK" button.
MAC FIREWALL
System Preferences > Security & Privacy.
Go to the Firewall tab.
Click on the bottom left lock icon, enter your password.
Turn On Firewall (if it is off).
HARDWARE FIREWALL
For you guys who are a little more advanced, and don't want the software firewall to slow down your computer – There is the option to buy an actual hardware firewall and connect it to your home network.
3) UPDATE REGULARLY
I know, those "your PC needs to be updated" messages are annoying. Some people love to dismiss it, but those system updates are free… Plus they fix bugs and close up security loopholes. So just be patient and give it a couple of minutes to update your computer once in a while.
4) 
DECLUTTER – 
DISABLE & UNINSTALL PROGRAMS YOU DON'T USE
Why is my computer getting slower and slower? Probably because you have installed a ton of apps that you don't use. Simply uninstall those that you no longer use, and Windows users, you can do a quick cleaning with start > disk cleanup. Mac users, you can try searching for disk cleanup apps on the app store.
5) DEFRAG (FOR NON-SSD HARDDISKS)
What the heck is defrag? Let us first understand a "phenomenon" called fragmentation first. In the simple terms, that is a large file being broken up and recorded in various locations on the hard disk. I.E. The file is not recorded in "one single continuous block", but in many small pieces all over the place.
Why is this fragmentation bad? Because this results in the hard disk having to fetch data from various locations, slowing down the overall speed. But thankfully, the newer solid-state drives (SSD) are immune to this problem – Because they use instant access flash memory, and fragmentation does not slow it down at all; Traditional hard disks have to spin several data platters to find the data, SSDs do not.
WINDOWS DEFRAG
Start > Search for "defrag".
Start "Defragment and optimize drives".
Choose a hard disk drive, and hit "optimize"; We don't need to optimize SSDs.
You only have to do this once every few months, only when the fragmentation becomes really bad.
MAC DEFRAG
You don't have to do anything! Because OSX pretty much maintains and optimizes it for you automatically.
6) SAFELY EJECT USB DEVICES
Yes, flash drives and memory cards are "plug-and-play", but that does not mean we can just pull it out once done. By safely removing the device, we can lower the chance of getting a corrupted flash drive. Mac users, just press that eject icon beside the disk in Finder. Windows users, hit that eject icon at the bottom right corner.
7) BACKUP YOUR IMPORTANT FILES
Hard disks do crash, and they don't last forever. If you want to keep your important files, save those into a memory card or flash disk instead… Those are cheap and will last for a good long time if you keep it safe somewhere.
SECTION B
HARDWARE

Next, we move on to hardware care and maintenance.
8) KEYBOARD & MOUSE CLEANING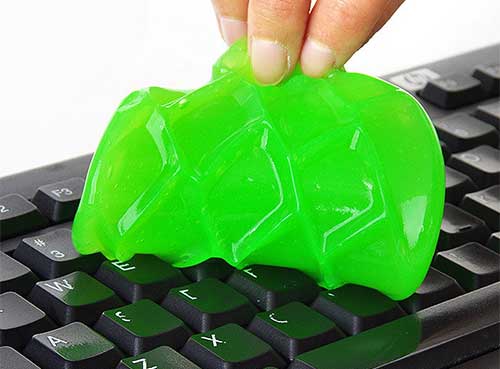 One does not splash water on the keyboard and mouse to clean it. To pick up those junk stuck in the tiny nooks and crannies, use one of those stick gel slime… things. I will leave a link to all my recommended cleaning products below.
9) SCREEN CLEANING
Yep, screens are pretty much fingerprint and dust magnets… It gets annoying to see a ton of fingerprints and not be able to read properly. So clean your screen every once in a while, but don't use rough pieces of paper or cloth. Get yourself one of these disposable wipes, they pick up dust particles nicely, are gentle and won't scratch your screen.
10) AVOID EATING AT THE COMPUTER
I know it is tempting to watch movies and play games while having something to munch on. But the best prevention method goes – Don't eat near your computer. Stop putting those disgusting food bits inside, and you won't have nasty insect infestation problems.
11) PROTECTIVE COVERS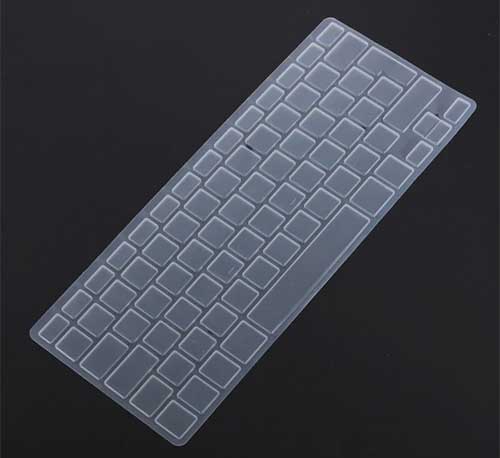 If you cannot help yourself, if coffee and tea runs in your blood, get yourself one of these waterproof silicon covers. It just might save you from a spill disaster someday.
12) POWER SURGE PROTECTION
Most homes and buildings should already have a circuit breaker somewhere. But it does not hurt to get yourself one of these power strips with built-in surge protection. So when there is a power surge, the protection will kick in, cut the power immediately, and you don't get a fried computer.
13) PROPER VENTILATION
Some people like to keep their computer in cabinets, keep those unsightly cables hidden. Well, I have nothing against those, but I must offer one piece of advice – Make sure that there is proper ventilation… or you will get a computer meltdown.
14) 
REMOVE 
DUST FROM FANS AND VENTS
While we are still on the topic of ventilation, try to clean those system fans once a year with a microfiber cloth and cotton buds. A choked fan will not move much air, and maybe even cause health problems instead.
15) DUST FILTERS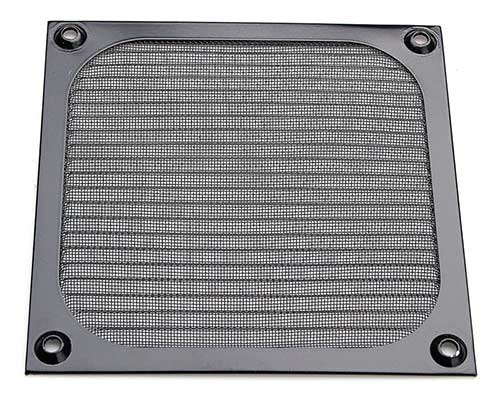 Is your place super dusty? Get yourself a few of these dust filters for the computer fans. They do block out plenty of dust and are much easier to clean… Just run soap and water through it.
EXTRA
USEFUL BITS

That's all for this guide, and here is a small section on some extras and links that may be useful to you.
LINKS & REFERENCES
ALL THE CLEANING PRODUCTS
What do we clean the computer devices with? Here is my list of recommended products:
CLOSING
WHAT'S NEXT?

Thank you for reading, and we have come to the end of this guide. I hope this has helped you to better understand computer care, and if you have anything to share with this guide, please feel free to comment below. Good luck and happy computing. May the digital force be with you.