INTRODUCTION
LET THERE BE LIGHT
Welcome to a guide on the various types of photography lighting equipment. Lighting back in the stone age of photography used to be very exciting. Photographers have to burn magnesium to create bright flashes, and that looks like some sort of a crazy ninja movie.
These days, we conveniently have various electronics and gadgets for lighting. Even though technology made things easier, it has also made things a lot more complicated. Just what lighting gadgets are there? Which one should you use? What are they used for? This guide will introduce you to some of the common Joe lighting gadgets – Read on to find out!
NAVIGATION
TABLE OF CONTENTS
Section A
Flash Light

Section B
Continuous Light

Section C
Light Modifiers

Extra
Useful Bits

Closing
Which One?
SECTION A
FLASHLIGHT

Staying true to the tradition of magnesium burning, flashlights today still produces "one single burst of bright light" even though they are electronic in nature.
1) FLASH
The Good: Pocket-sized gadget, lightweight, convenient, and usually uses the conventional AA battery.
The Bad: Most flash units are not really powerful enough to be used under full sunlight.
Price Range: Usually about $50 to $500.
The most commonly used light source today in photography – This can be the tiny little built-in flash in your camera or an external flash unit like the one above. Some people call this "Speedlight" while a few others call it "Speedlite".
No need to be confused over the terms, as Nikon calls their flash units "Speedlight", while Canon calls their "Speedlite"… It's just some fanboy action going on here. The most accurate term to call this gadget is still "flash" though.
2) STROBE
The Good: Powerful lights that are suitable for production work. The good old workhorse of the photography industry.
The Bad: Heavy, bulky, requires a power plug or substantial battery pack.
Price Range: $100 to $10000. Yep, you read that right. A crazy good strobe can cost an arm.
The bigger brother of flash units, which are much more powerful. They are often used in studios as they require power plugs, but there are also portable strobes that come with battery packs. Strobes are also sometimes called "monolight" or "monoblock", due to the "light, battery, circuits all-in-one single block" design.
3) HYBRID FLASH AND STROBE
The Good: Lightweight and powerful flash/strobe/thing. Very convenient gadget to have.
The Bad: Battery replacement is not as easy.
Price Range: $400 to $1000.
Thanks to technology and the brains of some smart monkeys, we now also have gadgets that are both flash and strobe at the same time. These gadgets are lightweight, are about the same size as a flash unit, but uses the bulb of a strobe – One such example is the Godox AD200.
SECTION B
CONTINUOUS LIGHT

As opposed to flashlights, continuous lights produce lights that are "always-on". Although convenient, the downside is that they are often much less powerful than flash units… Not until you carry a floodlight around.
4) FLOODLIGHT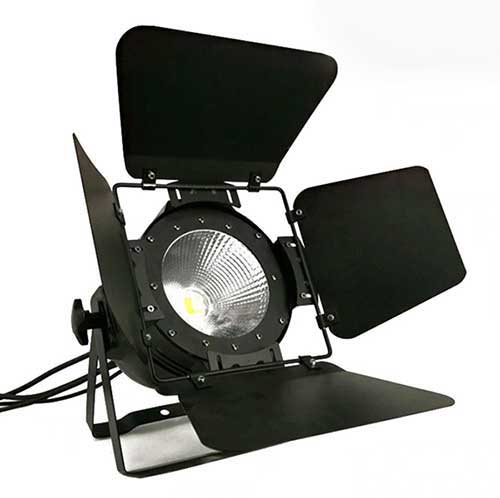 The Good: Crazy constant bright lights.
The Bad: Requires a power plug, not portable, produces a lot of heat.
Price Range: From $50 (a mini floodlight for the outdoor garden) to $2000.
These are crazy bright lights that are used by DJs, on stages, and even in stadiums. As you can expect, these things require a power plug and are not meant to be used outdoors where you have no access to power plugs… They are not made to be portable in any way.
5) LED LIGHT PANEL
The Good: Portable, lightweight, good for videos. Some good LED panels are able to switch between warm and white lights.
The Bad: Not really that bright, battery doesn't really last that long.
Price Range: $50 (panel without battery) to $1000.
These flat panels of light have become popular with the rise of online videos and streaming. Do not underestimate the usefulness of one of these – Although they are not very bright, they are very convenient to carry around and does well enough to light subjects up for both photography and videography.
6) LIGHT FIXTURES
The Good: Cheap, readily available at any hardware store.
The Bad: Some DIY action required, you may need to create your own rig.
Price Range: Probably from $5 onwards – Just buy a holder and bulb.
Eh… These are just light fixtures that you buy from any hardware store. Buy a bulb holder, a bulb, and done – You have a DIY light you can use for photography and videography. Well, even though some DIY is required, these are dirt cheap and you can custom build your own lighting rig however you wish.
SECTION C
LIGHT MODIFIERS

Modifiers are not light sources, but they are "attachments" for your light gadgets. They are used to shape the light in various ways, so you can better apply them in your photography.
7) COLOR GELS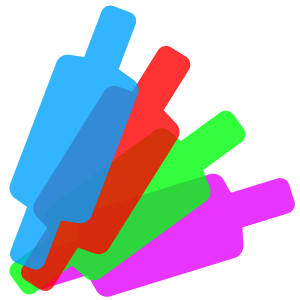 Color gels are transparent color strips that add funky colors to your shots. They are often used in multiple lights set up to add accents to the scene, rather than a single upfront light.
8) REFLECTOR CARDS
Reflector cards are also known as bounce cards… or sometimes called "ping-pong bats" because of the shape. These are made of flexible material and attached to flash units so that you can fold it in various ways to shape the light.
9) SNOOT
The snoot is one long tunnel that will focus the light on a single spot, which is good for featuring products/subjects that you want to stand out against a dark background. Snoots are usually an attachment by themselves, made by rolling up the ping-pong bat above or made from the ingenious way of recycling an empty Pringles can.
10) BARN DOORS
Barn doors are usually 4 pieces of moving leaves that are often attached to the strobes and floodlights to control the angle of the light – If not, they will just be "scattered" everywhere in a wide-angle fashion.
11) SOFTBOXES
Softboxes are used to soften the light so that you don't get a harsh sheet white portrait. It comes in all kinds of shapes and sizes:
Softbox: Usually refers to the rectangle and square-shaped ones.
Octobox: An 8-sided softbox, usually used for portrait photography.
Stripbox: A long thin strip.
12) UMBRELLA
This is not the umbrella that you use in the rain… Well, you actually can, but photography umbrellas are usually translucent white and used to diffuse the light as softboxes do. For you guys who are wondering about the difference between an umbrella and softbox – The umbrella has more "spread" since it is not contained like a softbox.
13) HONEYCOMB GRIDS
Honeycomb grids are also used to "straighten" the light, preventing it from scattering too much. Although honeycombs are not as "extreme" as snoots, they still restrict the angle of the light.
14) DIFFUSER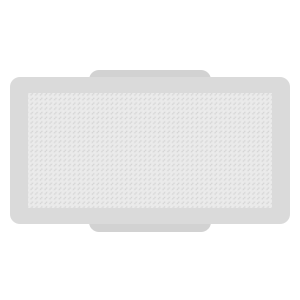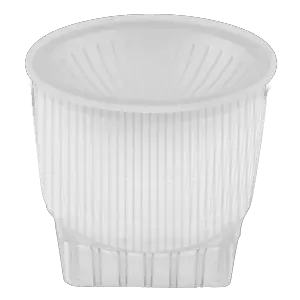 Diffusers are what I call "Tupperware". They are actually translucent pieces of plastic that you mount on a flash to give you softer lighting. Although the results are not as good as using a softbox, these caps and domes are small and extremely portable.
15) BEAUTY DISH
The beauty dish kind of looks like a satellite dish, but the purpose of it is actually to create a "ring of light". Usually used in glamour photography, beauty dishes produce charismatic portraits with a nice catchlight in the model's eyes.
EXTRA
USEFUL BITS

That's all for this guide, and here is a small section on some extras and links that may be useful to you.
LINKS & REFERENCES
CLOSING
WHICH ONE TO BUY?

We have come to the end of this short introduction, and I hope this has helped you to better understand the lighting equipment in today's photography world. If you are new to photography and serious about it, then you will most likely be lost at which one to buy first… or even be tempted to buy everything.
My advice is – Hold your horses, shoot more and know what you really need first. Some people go straight to buy a flash, knowing that it will help them to produce better portraits. Some people prefer to buy LED light panels instead, knowing that they do not want to spend too much time on the flash settings. While a few others… Simply love to use natural light.
So whichever it is, your own experience and shooting style is still the best deciding factor – Go shoot, have fun, and happy shooting!