INTRODUCTION
SORELY MISSING
Welcome to a recommended list of Chrome extensions that will add on to your privacy online. Ah, the digital ocean called "Internet" these days. It is full of contents, entertainment, knowledge, memes, and trolls. But as the way things work on the Internet, there is one thing that is sorely missing. Privacy.
Yep, we can leave "footprints" behind whenever we use websites and online services. Creeps who are determined enough to sniff through all those footprints can trace you, or might even be able to find out where you are. Thankfully, there are a couple of Chrome extensions to cover those footprints, make it a little more difficult for those stalkers.
NAVIGATION
TABLE OF CONTENTS
SECTION A
EXTENSION LIST

All right, let us now get started with the list of Chrome privacy extensions.
1) HOTSPOT SHIELD VPN FREE PROXY – UNBLOCK SITES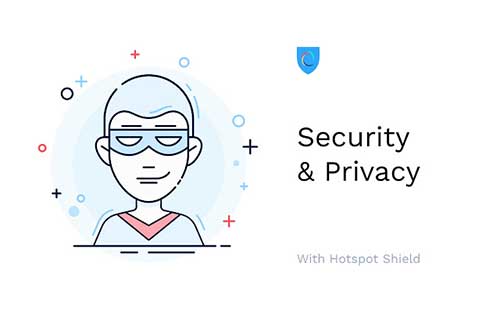 Hotspot Shield is one of the top-rated VPN extensions on the Chrome Store, and it is not difficult to see why. They are very generous in offering unlimited connection bandwidth without any registration, and at pretty decent connection speeds too.
Above that, they have a number of "extra protection" features – Adblockers, tracker blockers, cookie blockers, and more. Very easy to use too, just click on an "activate now" button, and that's it. Also available on Windows, Mac, iOS, and Android.
2) TUNNEL BEAR VPN
This cuddly Canadian bear is another one that I have personally adopted, and they are actually quite generous. Even as a free user, you will get 500 MB of free data transfer every month. That is not enough for downloading all sorts of crazy video stuff, but it is good enough if you are just looking to do some "safer surfing".
3) HOXX VPN PROXY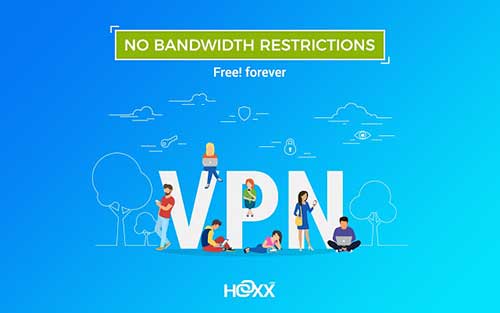 Nope, this one is not a hoax. Free unlimited bandwidth VPN at your fingertips. But although they claim "lightning speed", all I have gotten are decent-ish speeds as a free account. Good for "generic browsing", but not quite good enough for downloading and streaming massive videos. They have very affordable paid plans if you like to upgrade.
4) ZENMATE VPN – BEST CYBERSECURITY & UNBLOCK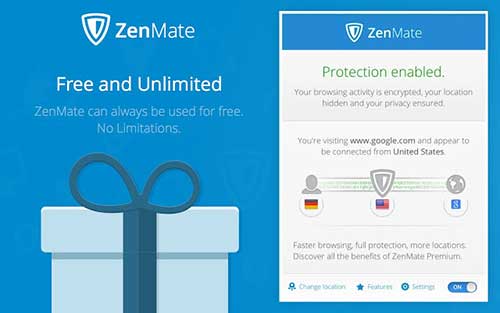 ZenMate is yet another decent VPN service provider that has decent speed – Free unmetered accounts, but they have paid plans too.
5) HOLA FREE VPN PROXY UNBLOCKER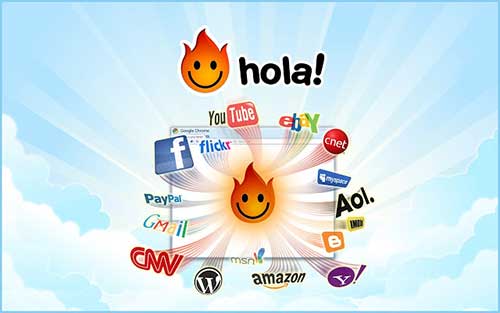 When it comes to the privacy extensions, this one is at the top with an insane 8 million installs – They even claim to have over 100 million users worldwide, over various platforms. My first thought was that they had some super-efficient technology to be able to offer that for free or for very cheap.
Turns out, my dark techie hunch was correct. For those who do not know, Hola is a peer-to-peer VPN (P2P). Yes, they don't have any servers to run. But here's the thing, you are simply connecting to other users to surf the Internet, AND allowing other users to your connection. Much controversy. A fat nope for me, but maybe it will work for you.
6) SETUP VPN – LIFETIME FREE VPN
This is another one of the highly-rated ones on the Chrome Store, but something about it just seems to be off. While most people will jump into that free lifetime VPN service without second thoughts… The "reality techie" side of me says – There is nothing free in this world.
Running hundreds of servers worldwide, and hiring a team of staff means a lot of money involved. That has to come from somewhere, and it is definitely not from the free users, nor do Setup VPN offer any paid plans. So here goes – This one does not feel like a sound business plan and smells like sponsored ads that moment you register. You decide.
7) CLICK & CLEAN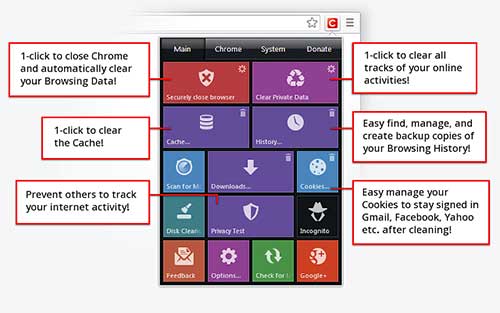 Clearing your browser history is difficult. We have to open up the menu, search for the privacy options, then choose to clear it. This nifty little extension simply puts all those options into an easy-to-access menu. No more click yoga, only 1 click actions.
EXTRA – NEED MORE PRIVACY?
SECTION B
USEFUL BITS

That's all for the list, and here is a small section on some extras and links that may be useful to you.
WHAT IS A VPN? 
A virtual private network (VPN) gives you online privacy and anonymity by creating a private network from a public internet connection.

– Norton
In the layman terms – We first connect to our Internet Service Provider (ISP) to access the Internet as usual, then make another connection to the VPN service provider. This effectively adds another layer of protection, without revealing our original ISP nor connection as we surf the Internet.
WHAT IS A PROXY SERVER THEN?
A proxy server acts as a gateway between you and the internet. It's an intermediary server separating end users from the websites they browse. Proxy servers provide varying levels of functionality, security, and privacy depending on your use case, needs, or company policy.

– Varonis
In the layman terms again, the idea behind a proxy server is quite similar to VPN, basically adding another layer of protection to our Internet connection. But unlike VPN (a private network connection), a proxy server is simply… a server. That is, a proxy server acts as a "middleman". We ask a proxy server to access a website, it will then access the website and forward the contents to us.
CAN STILL BE TRACED.
Yes, all the VPN and proxy stuff only mean that you are bouncing off yet another server on the Internet. While it does make tracing somewhat more difficult, it is not totally impossible to do so…  It will not stop the "creepy super hackers" with all sorts of advanced technologies and techniques.
Also, one very Captain Obvious thing is that VPN and proxies will only protect you technically. If you take a photo with a landmark building behind, post it online with the caption "getting home soon"… People are still going to figure out where you live. Just be careful with all these "hints" that you leave online.
ARE CHROME EXTENSIONS SAFE? WHAT ARE THEY?
Google Chrome extensions are all sorts of "plugins" to add features to the browser, which are otherwise originally unavailable – Shopping coupon finders, spelling checkers, dictionaries, text-to-speech, equalizers, and a lot more.
If you are worried that they are some kind of "funky illegal hacks" – There is nothing to be worried about. The Chrome Web Store is run by Google themselves, and yes, they support these extensions. All the extensions on the store are scanned and verified before being approved.
HOW TO MANAGE CHROME EXTENSIONS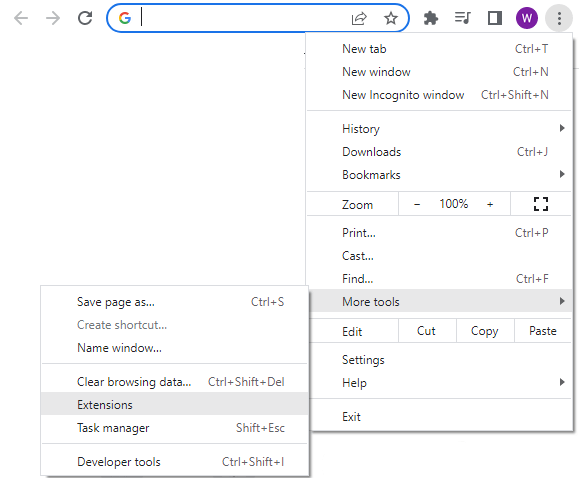 Hit the ⁝ button at the top-right corner > More Tools > Extensions… Or just open a new tab and enter the URL chrome://extensions/.
Enable, disable or uninstall the Chrome extensions you don't need on this page.
CLOSING
WHAT'S NEXT?

Thank you for reading, and we have come to the end of this list. I hope this has helped you to better understand, and if you have anything to share with this guide, please feel free to comment below. Good luck and may the cyber force be with you.