Welcome to a quick guide on how to connect an Android smartphone to an external monitor, using a USB to HDMI cable. Now, Android smartphones have been around long enough. The technology should have matured, and it should be a piece of cake to connect a monitor to an Android phone. Right? But as things turn out, it is a nightmare even for a techie.
If you are using a phone that supports HDMI alternate mode (most flagship gaming phones do), just use a USB to HDMI cable.
Some manufacturers have their own proprietary technology and docking stations. Such as Samsung DeX and Motorola "Ready For".
If you are using a mid to lower-tier phone, the best bet is to get a specialized USB to HDMI dongle.
Yes, there is no such thing as a "single unified solution" at the time of writing. The USB-HDMI standards are a total mess. So here is a sharing to hopefully save you some time and money. Of how I screwed up, and how I eventually got a Redmi phone to output to a monitor – Read on!
TABLE OF CONTENTS
USB TO HDMI OUTPUT

If you poke around the Internet, you will find a ton of "USB to HDMI" dongles and devices. Please don't buy one randomly, it is not guaranteed to work. Just what is going on!? Here is what I have gathered from the Internet and my experience. So you don't have to run around in circles.
1) USB TO HDMI CABLES – FOR DEVICES WITH ALTERNATE MODE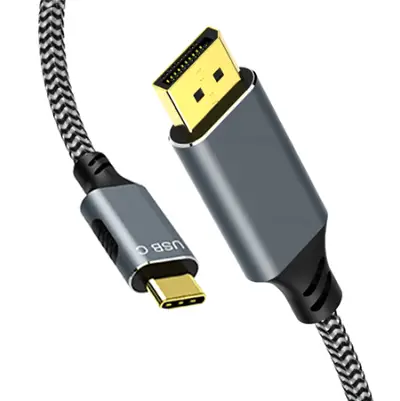 This is probably the very first mistake that most people make, myself included. I just assumed that USB-HDMI technologies are mature enough by now, and any USB to HDMI cable will work out of the box. I got myself a UGREEN USB-C hub with HDMI output and ended up wasting 35 bucks.
As things turn out, "USB to HDMI" will only work on devices that support "HDMI alternate mode". You are in luck if you are using a flagship or gaming phone (Asus ROG Phone, Razer Phone, Google Pixel) – These phones support USB-C to HDMI out of the box. Otherwise, most "other normal phones" at the time of writing do not support direct USB-HDMI at all.
P.S. I have a small request, please don't ask "does XYZ phone support alternate mode" in the comments below. I have no idea too… The best way is to check with your phone manufacturer directly or do a quick "XYZ phone HDMI out" search on the Internet.
2) PROPRIETARY DOCKS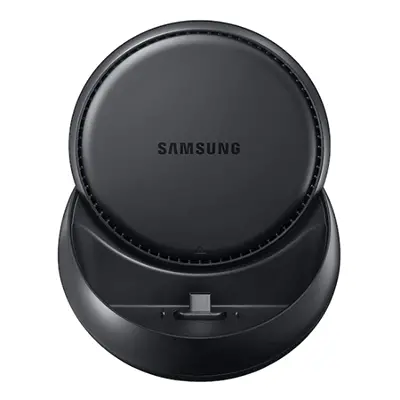 So far, Samsung and Apple seem to be doing the best with USB-HDMI output. If you are using any of the Samsung flagship and Galaxy S series – The older series come with MHL (Mobile High-definition Link) and modern ones DeX. Just get yourself a DeX dock, and you can turn the phone/tablet into a desktop.
If you are using a Motorola, check out their Ready For page. Some models support a wired docking station, and some can work with your existing smart TV/PC/Laptop.
3) PHONES THAT DON'T SUPPORT ALT MODE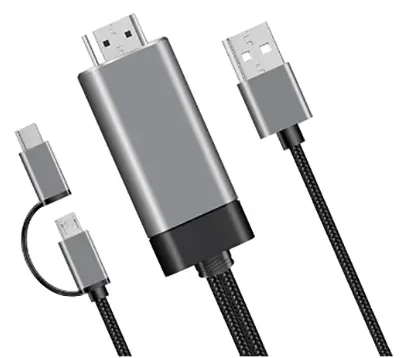 Don't give up hope if you are using a "mainstream" Xiaomi, Redmi, Sony, Asus, LG, Vivo, Samsung, or any other "normal phone". This poor techie is using a cheapo Redmi, and it does not support HDMI alt mode. But after buying a lot of cables and hubs that don't work, I finally got one that does – A simple Mirascreen USB to HDMI dongle.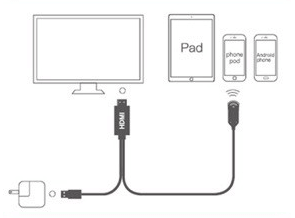 The setup is a little bit of a hassle, but still pretty straightforward nonetheless.
Connect the HDMI to the monitor.
Connect the USB Type-A to the power supply.
Connect the USB Type-C to the phone/tablet.
Once connected, a prompt will appear to download a mirroring app (or scan the QR code on the screen to download).
Install and run the app – Give it permission to access media and whatever is required to stream.
As for the audio, it is connected via Bluetooth. On my dongle, the sound is somehow garbled though. But that's not a big deal anyway, I just plugged in my own wired earphones.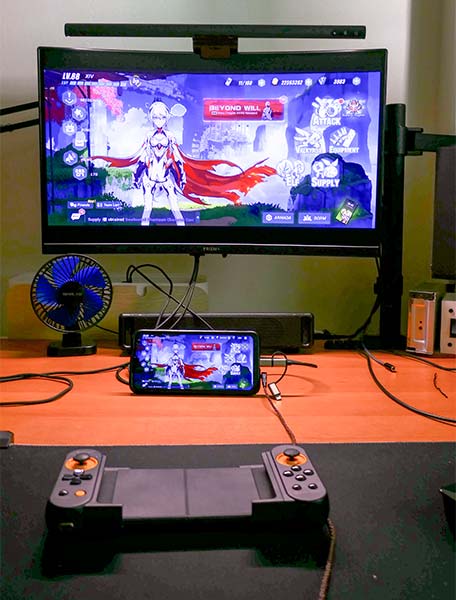 That's all. Connect your own Bluetooth keyboard, mouse, controller – You have Android on the big screen now.
WIRELESS SCREENCAST

Before the trolls start to sing their looney tunes on "just use a Chromecast", here is what actually happened – Why I gave up on wireless screencast.
WIRELESS SCREENCAST DEVICES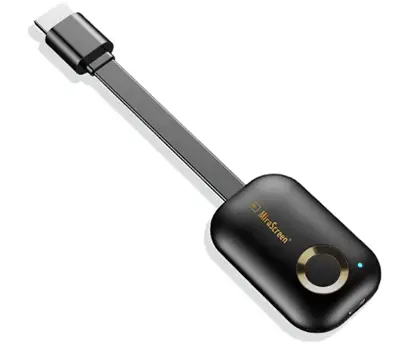 If you are reconsidering to use wireless screencast – There is the good old Google Chromecast and the "knockoff" Miracscreen Anycast. I have used both, and both works.
HOW TO WIRELESS SCREENCAST
Basically, there are 2 ways to do a wireless screencast.
At home or in the office:

Connect the Chromecast or Anycast to your wireless network.
Connect your device to the wireless network.
Open "mirroring", just search for the Chromecast/Anycast.

Outside:

Set the Chromecast/Anycast as a wireless hotspot.
Connect to the Chromecast/Anycast.
IT WORKS, BUT…
Yes, wireless screencast works. It is good enough for movies, Netflix, browsing, and for any "general use". But when it comes to gaming, I notice a slight lag in the video and audio feed. Sorry guys, this poor techie just cannot afford a "zero lag gaming-grade" wireless router.
What I figured next, is to set the Chromecast as a hotspot and directly connect to it. That does improve the performance, but here comes the next issue – The phone is no longer connected to my home network. Yep, it's one way or another, never both.
So while wireless screencast works, it is not the best solution either. That is why I switched to a wired USB-HDMI instead. It's a small hassle to set up, but at least it works.
THE END

Thank you for reading, and we have come to the end of this guide. I hope this has helped you to better understand, and if you have anything to share with this guide, please feel free to comment below. Good luck and may the cyber force be with you.