Welcome to a quick guide on how to connect a guitar to a smartphone. Yes, you read that right. Modern smartphones are pretty much pocket-sized computers. If smartphones can play games, take photos, and do simple editing – There is absolutely no reason why they can't act as a digital guitar amp and effects processor.
To connect a guitar to a smartphone, you will need to use a guitar interface:
Connect the guitar interface to the smartphone.
Connect the guitar to the interface.
Connect a speaker or earphones to the interface.
Use a "guitar amplifier" or "guitar effect" app.
But just how is it done? Let us walk through all the required gadgets and the steps to turn that smartphone into an amp – Read on!
TABLE OF CONTENTS
WHAT YOU NEED

First, we are going to need some simple gadgets. Don't worry, I will recommend some of the more affordable stuff so you don't have to break the piggy bank.
GUITAR INTERFACE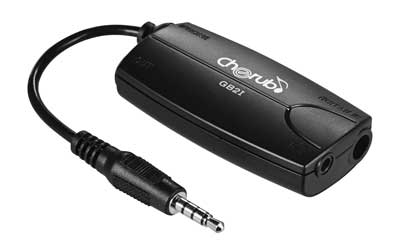 Yes, this is pretty much the only gadget that is required. Just get a Cherub, they will only set you back about $10. But if you are crazy for sound quality, check out iRig – They offer quite a range of guitar interfaces, and they even have some really good high-end ones.
P.S. There are also USB guitar interfaces, but I personally find those to be pretty meh. They are expensive, and will eventually be outdated when a new USB port comes out… Plus, the 3.5mm audio jack is just more "universal".
AUDIO ADAPTER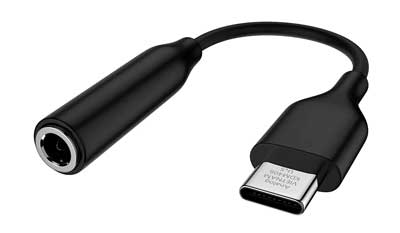 For you unfortunate folks who no longer have the 3.5mm audio jack on the smartphone, get yourself one of these audio adapters… They are dirt cheap anyway.
6.35MM AUDIO CABLE
You should know what this is… If you don't already have one of these "guitar cables", go get one now.
PIEZO CONTACT MICROPHONE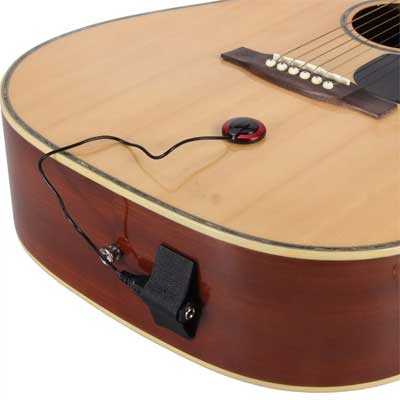 Lastly, if you want to "convert" a non-electric classical or ukelele without tearing out all the strings, a piezo contact microphone will do the trick.
HOW TO CONNECT

Now that we have all the gadgets in place, let us move into the steps of connecting the guitar to the smartphone.
STEP 1) GUITAR TO INTERFACE
Plug one end of the 6.35mm cable to the guitar line out, and the other end into the guitar interface line in.
STEP 2) INTERFACE TO SMARTPHONE
Next, plug the guitar interface into the smartphone. Yep, use a USB to 3.5mm audio adapter if your smartphone is "too advanced to have an audio jack".
STEP 3) SOUND OUTPUT
Then, plug your earphones or speaker into the guitar interface. That's all for the "hardware setup".
STEP 4) LAUNCH APP
Lastly, there are a number of "guitar amp" apps on the app stores:
Pick your poison, I have gone with Deplike. Not sponsored, but Deplike does have a ton of toys to play with. The only problem is that the free version is extremely limited. If you want to unlock the lifetime membership, I will recommend waiting for a couple of weeks… Their not-so-good marketing tactic will eventually lower the lifetime subscription fee.
USING BLUETOOTH TO CONNECT?
Some of you guys may be thinking – Lesser wires, more convenient. Can't we use a Bluetooth transmitter? Bluetooth earphones and speakers? Yes, there is actually another way to connect the guitar to the smartphone wirelessly.
Plug a 6.35mm to 3.5mm adapter into the guitar.
Then plug a Bluetooth audio transmitter in.
Pair the smartphone with the transmitter.
But the problem is, Bluetooth will introduce a small audio lag, and it is really bad for live performance. Stick with using wires to be safe.
THE END

Thank you for reading, and we have come to the end of this guide. I hope this has helped you to better understand, and if you have anything to share with this guide, please feel free to comment below. Good luck and may the cyber force be with you.