Welcome to a review of the Delux M618 Plus Vertical Gaming Mouse. Vertical mice are not new to the market, but they are usually branded as "ergonomic" and "professional". It is rather uncommon to find a vertical mouse that claims itself to be for gaming, and here it is.
Yes, a vertical gaming mouse that covers ergonomics, gaming, and is affordable. That triggered my curiosity flag, and just how well does this alternative gaming mouse fare? Read on to find out!
THE OVERVIEW
Price
About USD $28 – 35 (As at the time of writing)
Links
Official Website: Link
Get from eBay: Click here
Packaging

Has the basics – Box, mouse, manual.
Design

Pretty cool ergonomic mouse.
Build Quality

Does not feel flimsy, actually comfortable to "grab".
User Friendliness

Plug-and-play. Nothing to fuss with.
Functionality

5 buttons mouse with software support.
Value

Affordable and decent vertical mouse.
Overall

Not so sure about gaming, but this is a decent mouse.
TABLE OF CONTENTS
UNBOXING

For once, this is not some cheapo $10 mouse… I wasn't really expecting top-class design or anything luxurious, but the M618 actually came in pretty decent.
FIRST IMPRESSIONS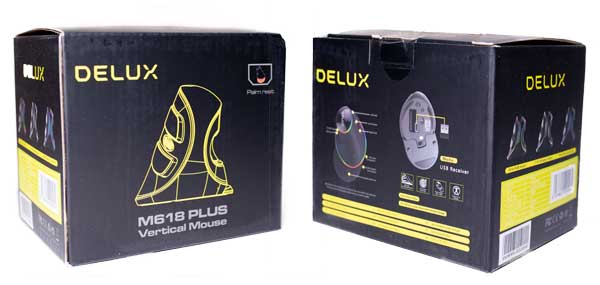 Horray! It's a designed box with a security seal. For the guys who are thinking what's the big deal – I usually get a "brown cardboard box" or "bubble wrap with no box" from the Chinese sellers online. So yes, this is an indication of some quality to it.
WHAT'S INSIDE?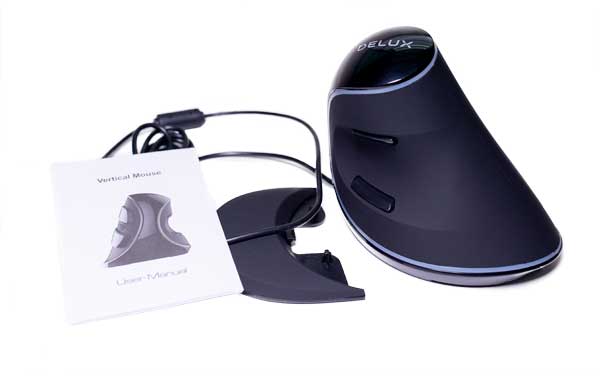 The Vertical mouse itself – I got the wired version here, hate it when wireless runs out of battery.
A palm rest "extension".
The user manual.
That is as basic as it gets. Nothing exciting, no extra marketing materials either.
BUILD & DESIGN

Aside from the "not bad box design" and "boring basic package", the quality of the mouse itself is pretty decent too.
MOUSE WALKTHROUGH
The M618 is a mouse with a lot of curves, so much that there is not a single "sharp edge" on this one. Apart from that, take note that this is a right-handed mouse… I don't think Delux offers a left-handed version.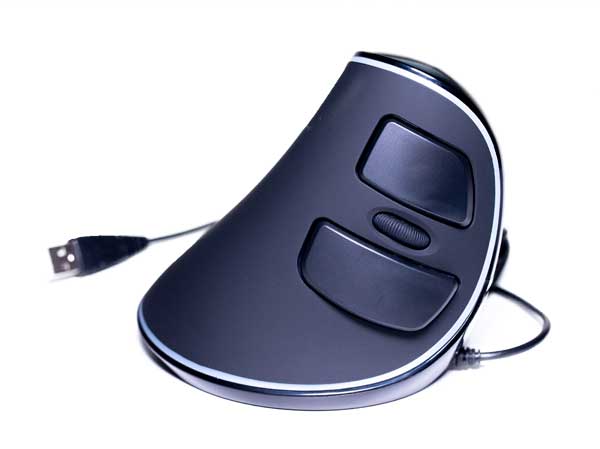 On the right side, we have a very familiar 3 buttons with scroll wheel layout, otherwise commonly found on top of most "regular mice".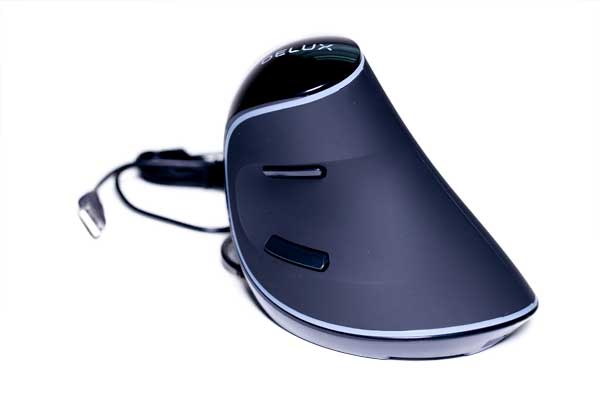 On the left side, we have forward and backward buttons. A nice ergonomic touch here, both buttons are angled and can be easily "touched by the thumb".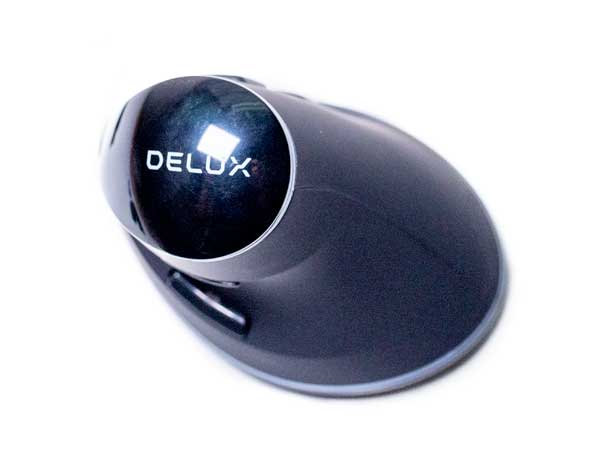 Nothing on top, but it does look like a mini iron. 😆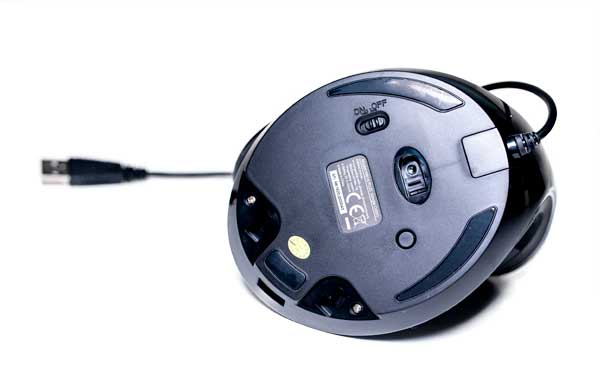 A hidden small on/off switch and DPI button at the bottom – This is used to control the LED lights on the mouse. A nice added touch for the people who want to use it in the office, and not want too much attention from the excessive bling.
BUILD QUALITY
I have nothing to complain about the build quality. This mouse seems rugged enough, and the "grab part" is as they advertised – "Soft skin touch feel". Although I have a hunch that the rubber wrapping is going "melt" with time and turn into a "sticky skin touch feel". Only time will tell.
SETUP & PERFORMANCE

Lastly, let us go into the actual setup and usage experience.
SOFTWARE SUPPORT
The mouse is pretty much plug-and-play, no fuss. But since they offered free software for setting macro keys and stuff – Why not? After a disgustingly slow download from their website: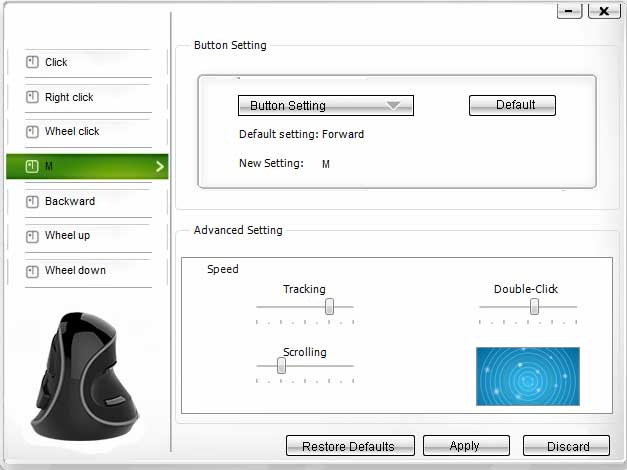 Their software is definitely not as comprehensive as what the "big boys" offer, but this is good enough to set the basic macro keys and stuff.
ERGONOMICS & USAGE EXPERIENCE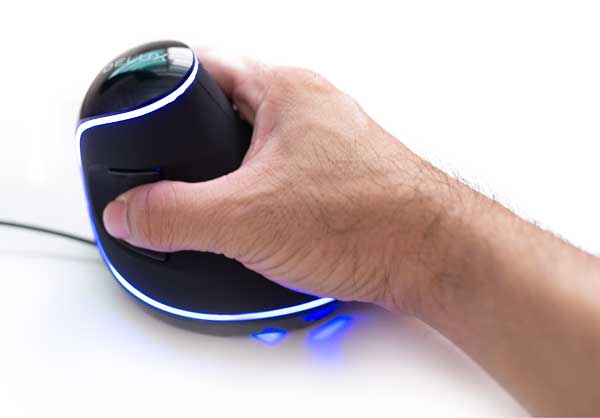 To be completely honest, this mouse is awkward at first. I jumped straight into gaming with it, and things didn't turn out well. It's bulky, it's inaccurate, and I am completely not used to it. A tensed hand grabbed the mouse with force, and it wasn't as comfortable as they claimed.
But after some "cooling down", I decided to go easy with some "general use"… Also, after discovering the hidden DPI button on the bottom, things became a lot smoother. This mini iron is actually ergonomically comfortable when you get used to it, but still clumsy when it comes to gaming.
SUMMARY

That's all for this review, and here is a small section on some extras and links that may be useful to you.
TECHNICAL SPECS
Button: 6 (Left, right, scroll wheel, forward, backward, DPI button)
Resolution:800/1000/1600 DPI
Polling rate: 125Hz
Working Voltage: 5V
Working current: ≤16mA
Mouse Weight (without packaging): 210+/-10g
Mouse Dimension: 148.85(L)*94.82(W)*98.93(H)mm
For the wireless version: The M618 comes with a USB receiver and takes 1 X AA Battery
THE GOOD
Affordable ergonomic mouse.
Good build quality.
Actually pretty comfortable.
THE BAD
Awkward to use and needs some getting used to.
Not really for gaming. The mouse is bulky and not as nimble.
GOOD ALTERNATIVE GAMING MOUSE?

Thank you for reading, and we have come to the end of this review. After using the M618 for a few days, I am still a little awkward with it. No, the M618 did not improve my gaming experience. It is kind of expected with a bulky mouse that the movements will not be as nimble – So that's that.
Don't get me wrong though, this is still a good decent mouse, just that I will personally not call it a "gaming mouse"; Some manufacturers these days have a tendency to just add some LED lights, and quick to slap the word "gaming" on all their products without proper considerations.
While I will not recommend the M618 as an alternative gaming mouse, but it is still a pretty cool "general purpose" alternative mouse that is worth considering. If you have anything to share with this review, please feel free to comment below. Good luck and may the cyber force be with you.