INTRODUCTION
THE BLACK GLASS
Welcome to a review on the Haida 10 stops ND filter. ND filters have always been a staple to landscape photographers. While the "usual suspects" have always been 1 to 3 stops ND filters, some use a very dark ND filter of 10 stops and above for long exposures, even in broad daylight.
This is what I call "the black glass", an interesting filter that allows slow shutter speed in daylight. Why would we want slow shutter speed in daylight? Well, flowing clouds, silky smooth waters and motion blur. There are so many interesting things you can do with it.
But with so many choices of ND filters in this world, just how well does the Haida fare? Read on to find out!
OUTLINE
THE OVERVIEW
Price
About USD 90
Links
Official Website: Haida 1000X ND Filter
Get from eBay: Click here
Build & Optical

Excellent optical quality, slight color cast.
Usefulness

A staple for landscape photographers.
Value

Decently priced.
Overall

A mighty decent ND filter that will not break the piggy bank.
SECTION A
WALKTHROUGH

Let us now move into the black glass itself – The build quality and what using it is like.
BUILD QUALITY
Er… well, I really don't have a lot to say about the build quality of a piece of filter. But the Haida ND3.0 filter measures 100 mm X 100 mm, and it is a square piece of glass filter. Yes, it's glass and not plastic. If you are not careful, you are going to break it.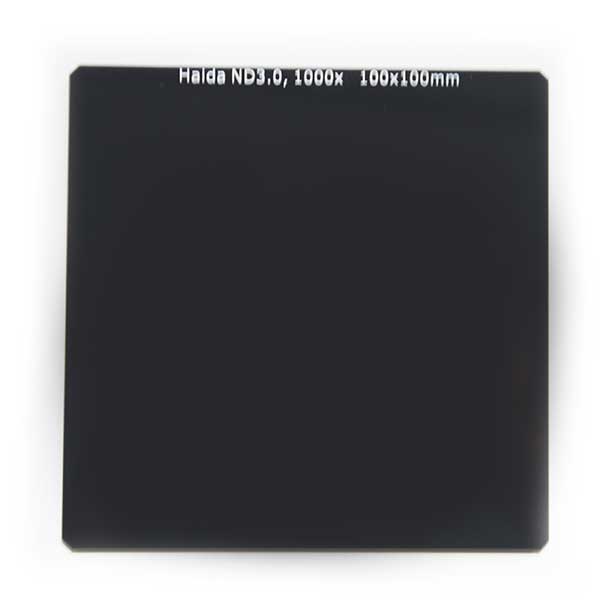 This definitely does not feel like cheap flimsy glass in hand, but a solid piece of glass. Optics wise, I have not spotted chromatic aberrations nor ghosting to date. Haida claims that there is no color cast with their 10 stops ND filter. But you decide for yourself. I can definitely spot hints of magenta on the use of the filter.
For those of you expecting this to be some cheap knock-off, rest easy. It's not. Even the packaging for the filter is pretty nice too. The box and carrying case seem pretty professional, and you will not find a hint of "cheap".
P.S. Haida does offer larger 150 mm square pieces and 150 mm x 100 mm rectangular pieces… but those costs quite a bit more.
WORKING WITH THE BLACK GLASS
So the Haida is only a piece of black glass, and there should not be any hair-tearing issues to using it, right? While some people may not think much of a piece of glass, this is really not an "easy" piece to work with. As in, you will need to add a couple more steps into your usual shoot routine.
The 10 stops ND filter is so dark that once you slap it on, you pretty much can't see anything. So this is my shoot process while using the Haida.
While on hand-held, eyeball and do a rough composition.
Deploy the tripod, mount, and frame.
Focus, do the adjustments and take a test shot.
When ready, attach the filter holder and 10 stops. Plus the GND if necessary.
Switch to manual focus, manual settings mode.
The settings guessing game, since the camera's metering is probably wack with the 10 stops.
Shoot, review, change the settings, repeat until perfect.
There you go, all these because of "a piece of glass". This is definitely not a filter for the impatient or lazy. But for that hauntingly beautiful cloud rush, light trail, or misty water – You decide if the hassle is worth the effort.
SAMPLE IMAGES
Well, a picture speaks a thousand words. Sample pictures to help you decide if the filter is good. These pictures are taken with a Nikon D800E and 16-35mm f/4 Nikkor lens… of course, with the Haida 10 stops ND filter.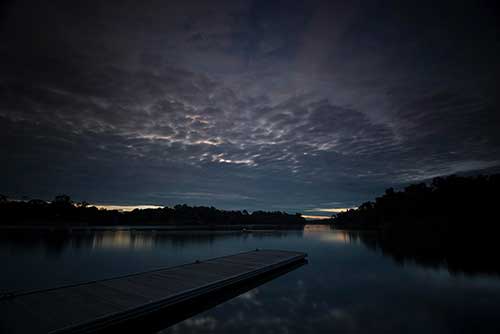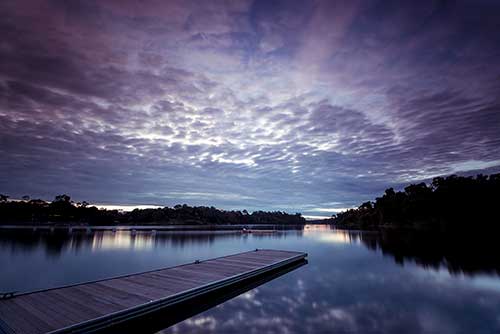 These are 90 seconds of exposures, but there is not much wind. So there is not much "cloud rush"… but at least the water surface is calm.
SECTION B
USEFUL BITS

That's all for this review, and here is a small section on some extras and links that may be useful to you.
ALTERNATIVES & COMPETITION
The ND filters market is hot, and there are many contenders in the market. To name a few of the better brands – Hoya, Marumi, Lee, B+W, Singh-Ray, and Tiffen. The Haida 10 stops ND filter actually belongs to one of the more affordable alternatives. Here, I am just going to leave a quick price comparison… because there really are no specs to the filter.
| | |
| --- | --- |
| Brand | Approximate Price (in USD) |
| Haida | $90 (100mm square) |
| Marumi | $89 (77mm circular) |
| Lee | $125 (100mm square) |
| B+W | $55 (77mm circular) |
| Tiffen | $80 (77mm circular) |
| Singh-Ray | $380 (77mm circular) |
| Hoya | $79 (77mm circular) |
| Hitech | $110 (100mm square) |
THE GOOD
Good optics, good build.
Square filter, it does not introduce vignetting.
Covers all lens diameter to 100mm.
THE BAD
Requires a separate lens holder.
Clearly, not a filter to be used with hand-held… unless you have the ninja skills hold absolutely still for at least a full minute.
Slight color tint, which can be fixed with Photoshop easily.
Made of glass, which might shatter in hands full of buttery fingers.
SECTION C
THE VERDICT

I gave Haida a chance and yes indeed, it performed well. It is not amazingly good of course, but this is a filter that offers excellent value for money. Sure, Haida is a Chinese company, plagued with many rumors of "cheap knockoffs" and "bad quality". Not for Haida. This is definitely one good alternative that is worth your money.
So if you are lower on budget and looking a good alternative that costs less, this is one filter that you should take into serious consideration. Forget about the bad "Made in China" myth, this is one mighty decent filter.