INTRODUCTION
A PAINFUL REVIEW
Welcome to a review of the Nikon D610 DSLR camera, and this is probably one of my most expensive reviews. Why? Because I baptized my old D800E in seawater and it went into an eternal coma… Repairs will cost a whopping $500++, and I finally decided to just buy a new D610 instead. Oh well, bad accidents do happen, and please do take extra care of your gear.
For now, I know there are a lot of "technical" reviews with all sorts of rocket science and stuff – This is not one of those and more of a sharing of my personal experience working with the D610 after many months. Read on to find out how it fares!
OUTLINE
THE OVERVIEW
Price
About USD 1000 for new, about USD 600 for used (body only, as at the time of writing).
Links
Official Website: Nikon D610
Get from eBay: Click here
Image Quality

Not the best in the world, but still amazing and a hair behind D800.
Build

More plastic than metal. It's still solid though, and lighter. Not weather sealed.
Ergonomics

Rather "standard good Nikon" ergonomics design. Missing a few useful buttons though.
Value

An excellent full-frame for this kind of price? It's a steal.
Overall

Great price, great performance. The term "entry-level full-frame" is underrated.
NAVIGATION
TABLE OF CONTENTS
Section A
Build & Ergonomics

Section B
Image & Focusing

Section C
Specs & Alternatives

Closing
The Verdict
SECTION A
BUILD & ERGONOMICS

When I first got the D610, the first thing that stood out was the red stripe across the grip. Yes, the very familiar "Nikon design", "Nikon ergonomics", and "Nikon buttons layout". This is my 5th Nikon camera, and things don't seem to have changed much.
I am not complaining, because the learning curve is literally zero. For you guys who are new to Nikon, rejoice. Because for many years, I never had to do finger yoga to change the settings on a Nikon. Meaning, Nikon has some good ergonomics with the correct layout.
WALKTHROUGH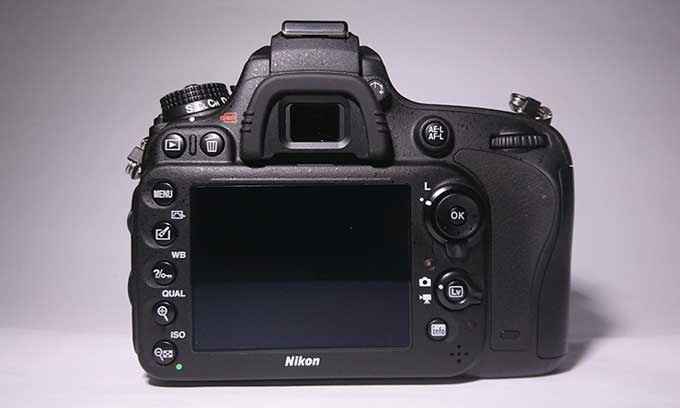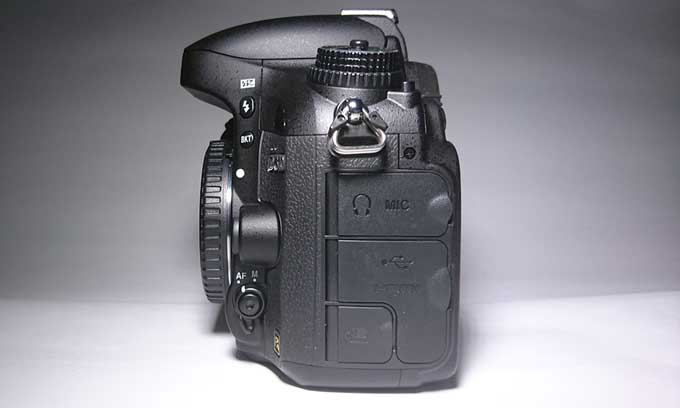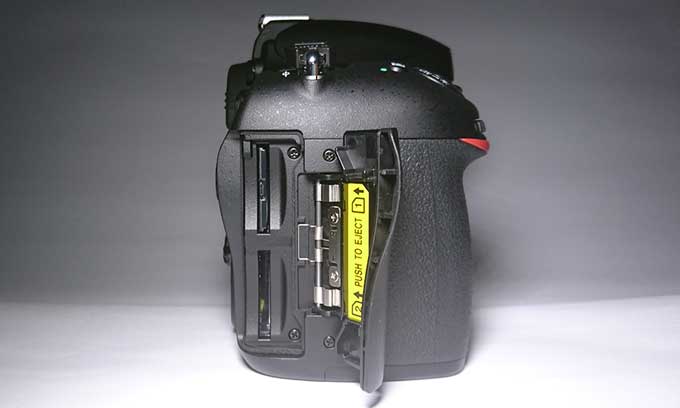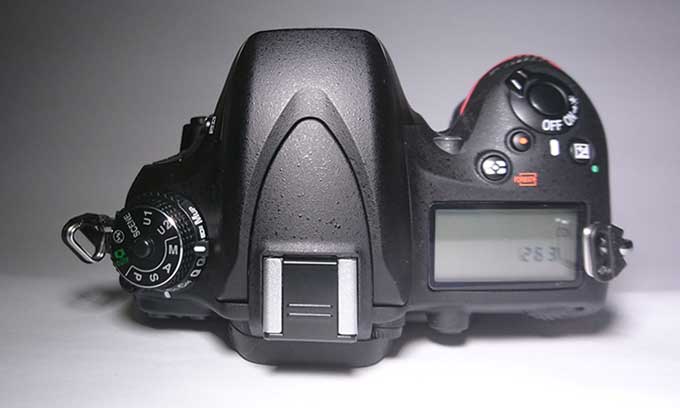 CONSTRUCT & BUILD QUALITY
This has to be one of the most "plastic" full-frame that I have owned – Nikon sure took most of the metal alloys away to lighten the camera and price. Nope, not that it's all bad. It still feels solid in hand, and there is no "hollow, it's going to break" feel to it.
As for the rubber grip, it does feel good and a slight improvement over the D800. But there has been a problem that plagued Nikon cameras for ages – The rubber expands over time. Not a major problem, and it can be easily fixed with a little "box cutter surgery" plus industry strength double-sided tape.
WEATHER SEALING
Nope. This camera is not weather sealed. Don't take it out in the pouring rain, it is not going to survive. That said, the D610 has some weatherproofing; It has some degree of weather sealing, but not as much as the D810 and D5. It will survive an occasional light rain and dust.
P.S. D800E is weather-sealed, and it did not survive seawater. So… you know. Weather sealed or not, avoid getting any form of water inside the camera.
ERGONOMICS
The best I can explain is – The design and layout of D610 are almost the same as D7100 and D750. Good grip, good button layout, and I am very comfortable with it. But of course, there have to be one or two small misses in every design.
For the D610, it is a missing back focus button. Yep, it's a shame as a full-frame, and how much will an additional button cost? Secondly, the buttons for changing ISO and white balance are oddly placed at the bottom left of the camera. Otherwise, the D610 is ergonomically comfortable.
SHUTTER OIL DISASTER
I am sure that some of you guys have heard about the shutter oil issue on D600 – The shutter "spits" oil onto the sensor and leaving oil stains behind. Exactly because of this issue, Nikon released the D610 just about a year after that.
With a new shutter design and minor improvements, I have not encountered any oil issues at all. Regardless of that, minor dust and oil stains will still build up over time – You can rest easy as Nikon does honor their warranty though, send it to the service center and they will clean it for free.
SECTION B
IMAGE & FOCUSING

Now for the million-dollar question, how well does this "entry-level full-frame" fare in terms of image quality. Well, I can only say – amazing. Except for the megapixels, I would say this guy is on almost on par with the D800.
AUTO-FOCUS
Let us start with the autofocus system – It is fast, quiet, and so far 99.5% accurate… That is with a gold ring 16-35mm f/4 Nikon lens, and under pretty good lighting situation. The AF does struggle in low light, so remember to bring a torchlight along or use LED lights as the focus assist if you are planning to shoot in the dark.
Also, one thing that I didn't like is that all the AF points are stuck in the middle of the frame. UGH. Be prepared for some focus and recompose with this camera.
SAMPLE IMAGES
Click to enlarge.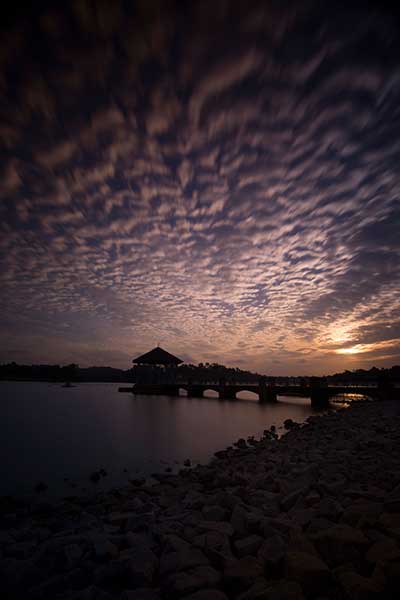 ISO NOISE PERFORMANCE
An ISO workhorse, with clean images from ISO 100 to ISO 1600. Usable images from ISO 2000 to ISO 6400… beyond that is just, meh.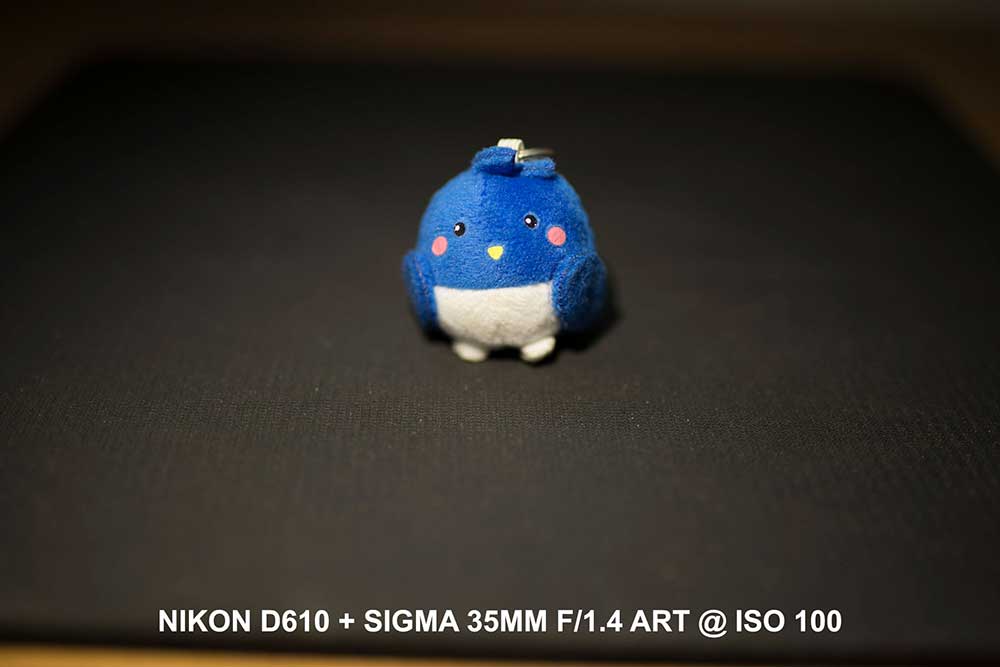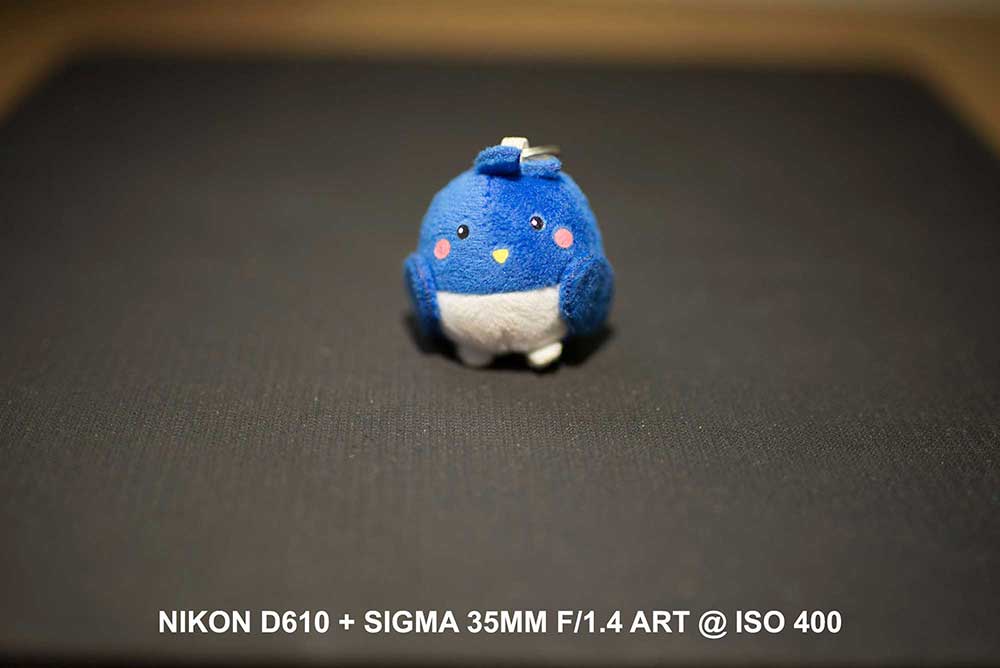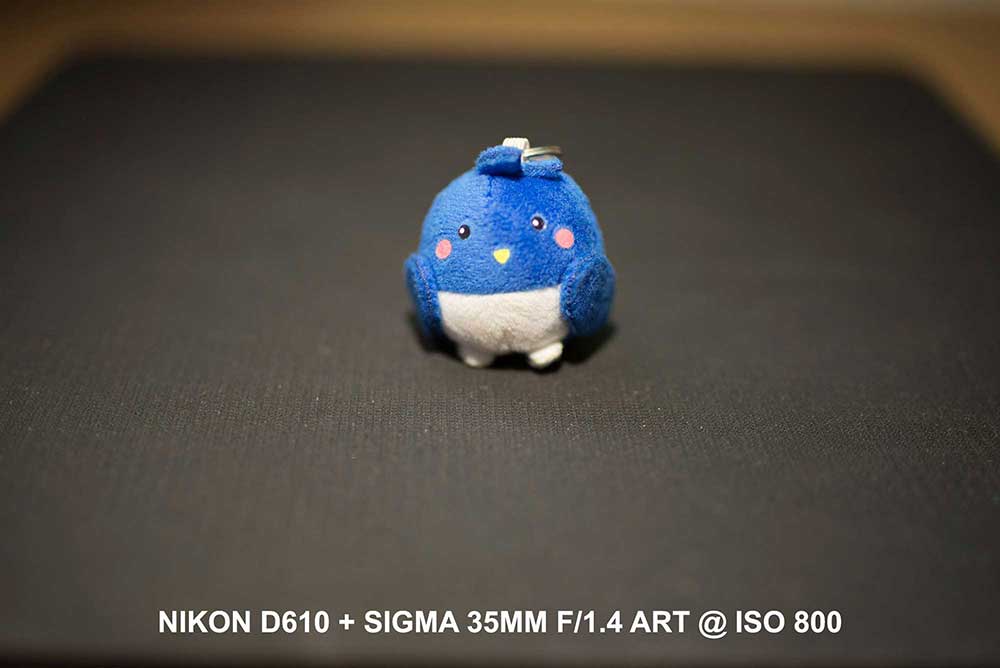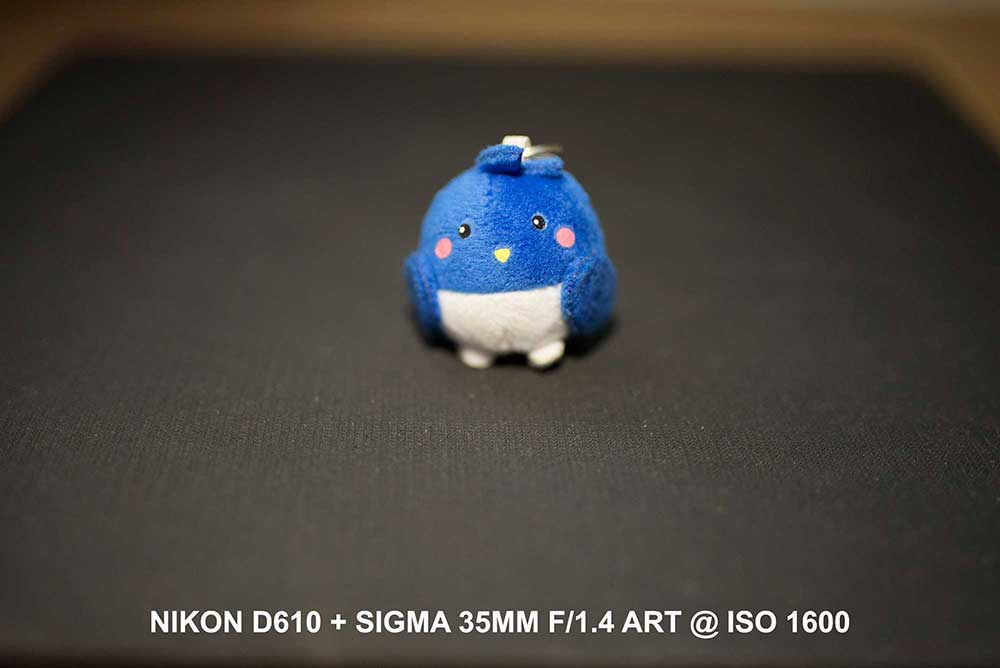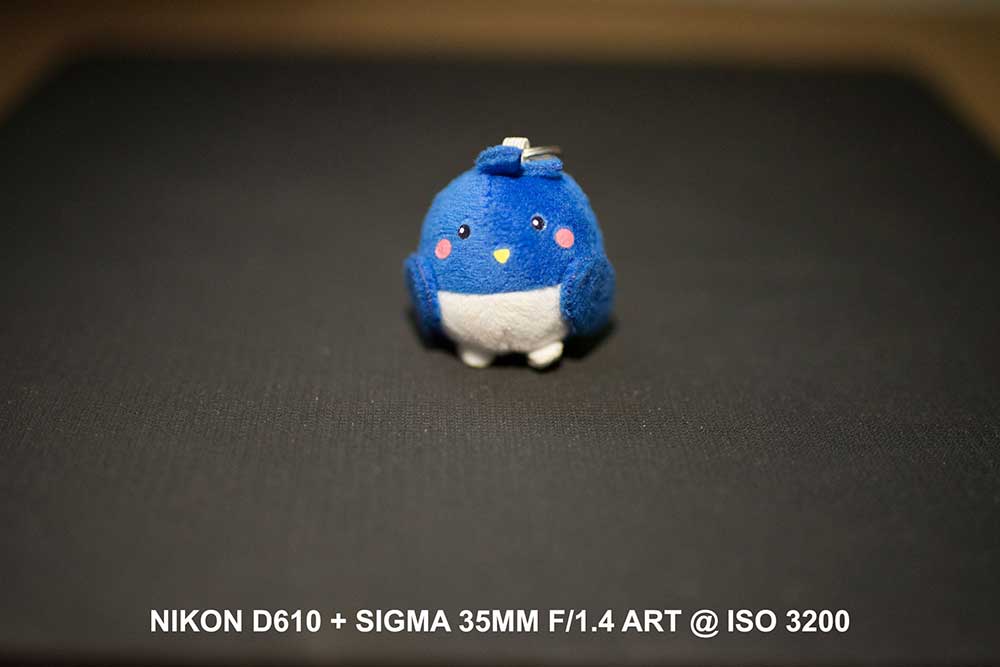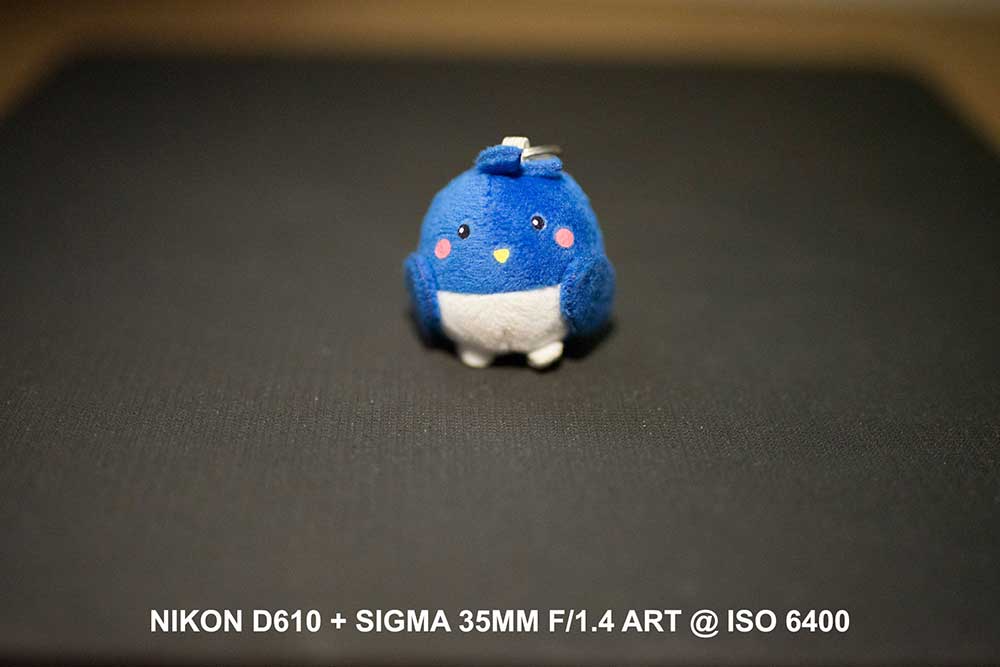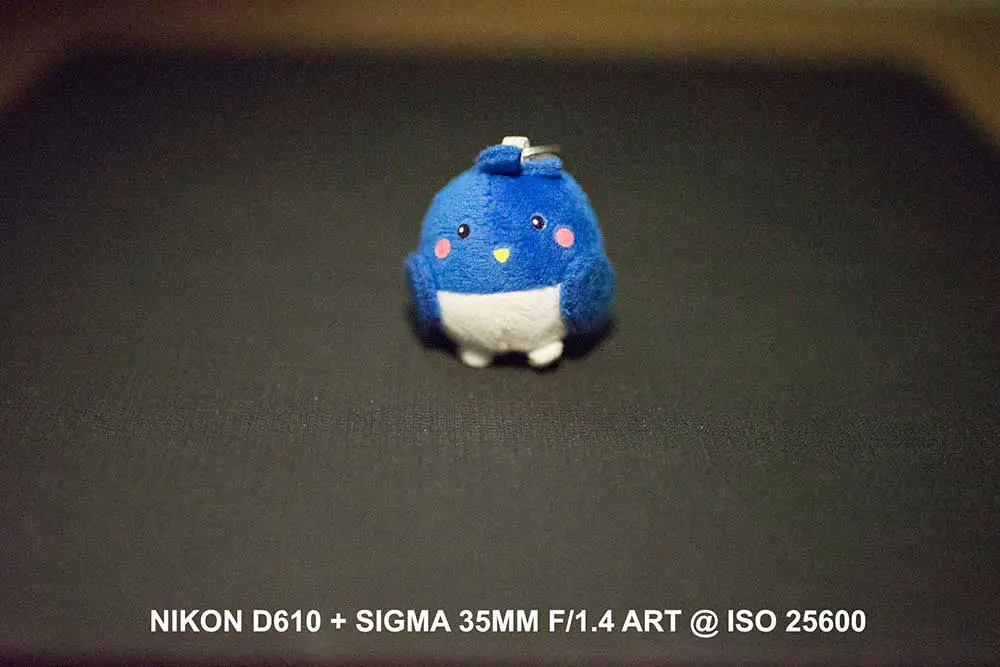 VIDEOGRAPHY
Serious videographers, you might not want to use the D610 as a video camera. Don't get me wrong, this is still a camera capable of shooting at 1080 full HD videos, 30 frames per second. It is just that it does not support 4K videos, missing the in-body stabilization, and not really good for a "full production"… But for YouTube and "generic" videos, this is still a pretty good choice.
SECTION C
THE SPECS AND WORTHY CONTENDERS

Nikon does provide quite a line of full-frame cameras. Just how well does the D610 compare against its peers?
| | | | |
| --- | --- | --- | --- |
| | D610 | D750 | D810 |
| Price (USD) | About 1100 (Got mine for 1040) | Approx 1550 | About 2500 |
| Megapixels | 24.3 | 24.3 | 36.3 |
| Dynamic Range | 14.4 Evs | 14.5 Evs | 14.8 Evs |
| Color Depth | 25.1 bits | 24.8 bits | 25.7 bits |
| Dimensions (mm) | Approx. 141 x 113 x 82 | Approx. 140.5 x 113 x 78 | Approx. 146 x 123 x 81.5 |
| Weight (grams) | Approx. 760 (camera body only) | Approx. 750 (camera body only) | Approx. 880 (camera body only) |
| Media | Dual SD cards slot | Dual SD cards slot | SD / CF cards slot |
| ISO Range | 100-6400 standard, 50-25600 expanded | 100-12800 standard, 50-51200 expanded | 64-12,800 standard, 32-51,200 expanded |
| AF Points | 39 AF Points | 51 AF Points | 51 AF Points |
| Max. shutter speed | 1/4000 sec | 1/4000 sec | 1/8000 sec |
HOW ABOUT THE MIRRORLESS Z-SERIES?
DSLR is dead, so the doomsayers chant. Well no, even film cameras are still around. Sure thing, the DSLR technology will slowly phase out over time, but it's not like they suddenly become "bad cameras" – DSLRs are still worth the money if you can find a good deal.
SO WHY THE NIKON D610?
I know, some people may be thinking it is a "downgrade" from D800 to D610, or mirrorless cameras make more sense. But in terms of image quality, the D610 is on par with the D800, less a hair – see the DXOmark comparison here. Plus, it is also neck-to-neck with the D750. Downgrade? I doubt.
Sure thing, the D750 comes with a 51 points AF system, a better ISO range, built-in WIFI, and tilty flippy screen. But is it worth paying the extra dollars? The mirrorless Z50 is also a few couple hundred dollars more than the D610, and its a crop sensor plus different mount system.
So given all the choices, an affordable "entry-level" DSLR full-frame camera still makes sense with my existing F-mount lens collection. Plus, I can live without the WIFI connect and flip screen anyway. What is important, is that the Nikon D610 is still capable of taking good images, and that is all I need.
CLOSING
THE VERDICT

"Entry-level full frame"? Don't be tricked by that term. The D610 is an all-round excellent performer, and it is very well priced. Sure thing it does not have an AF system nor ISO range that is as good. But those can be easily overlooked, and it has excellent value-for-money.
I am not saying that D750 and D810 are bad in any way. If you are into sports and action, that 51 points AF system will come in very handy. Plus, both of them do have merits in a few other ways – ISO range, WIFI, 1/8000 max shutter speed, 36.3 megapixels, etc… But is it worth your money? You decide.
The D610 is now what I call "full-frame without all the bells and whistles". Excellent image quality, sufficiently good AF system, good ISO performance, and that is all that I ask for as a landscape photographer.
THE GOOD
Excellent image quality.
Solid build, good ergonomics.
Affordable full-frame camera.
Value for money.
THE BAD
Missing back focus button.
AF points all stuck in the middle of the frame.
It does not support 4K videos.
Not weather sealed.