INTRODUCTION
THE MIDDLE-CLASS FULL FRAME
Welcome to a review of the Nikon D750 DSLR camera, and this is one camera that I have considered as a replacement when my old D800E drowned in the sea (may it rest in peace). This middle-class full-frame camera is seemingly a pretty good replacement with a lot of features, but I went with the "lesser" D610 in the end.
Well, I came to the conclusion only after borrowing the D750 for a couple of shoots – Here is a sharing of my usage experience, and maybe less of a technical review. So, is the D750 a bad camera? Won't mirrorless cameras make more sense instead? Read on to find out!
OUTLINE
THE OVERVIEW
Price
About USD 1200 for new, USD 850 for used (body only, as at the time of writing)
Links
Official Website: Nikon D750
Get from eBay: Click here
Image Quality

Not the best, but still a workhorse with excellent image quality.
Build

Nikon cut down on the materials to keep the D750 lighter and cheaper. But still a well-built camera.
Ergonomics

"Standard good Nikon" ergonomic design, tilt screen.
Value

A good price to pay for a full-fledged, full-frame camera.
Overall

Well priced, packed with features, and produces excellent photos.
NAVIGATION
TABLE OF CONTENTS
Section A
Build & Ergonomics

Section B
Image & Focusing

Section C
Specs & Alternatives

Closing
The Verdict
SECTION A
BUILD & ERGONOMICS

The D750 is definitely lighter than the D850 and D5, and that is because Nikon has put in more plastic and less metal. Not that the overall build itself is bad, but it's just a double-edged sword situation. While it is lighter and cheaper, but it is also less weather/shock resistant.
THE CONSTRUCT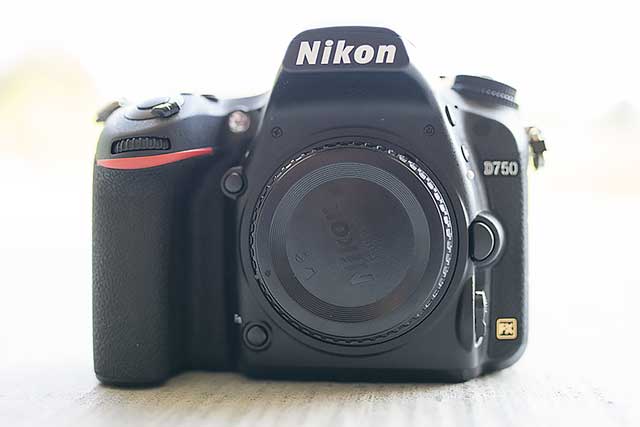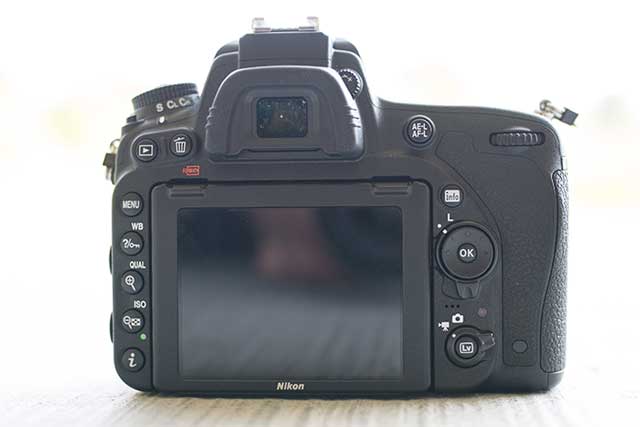 The camera still feels solid in hand despite using fewer metals. There is no "hollow and will easily break" feel to it, but the tilt screen does seem like a weak point – If the screen is extended out and some bloke accidentally hit the camera hard from the side, the tilt mechanism will very likely take critical damage.
As for the rubber grip, it seems to have sufficient "anti-slip" and comfortable enough… Although there is an age-old problem that plagued Nikon cameras for ages – The rubber expands and sags over time. Not sure about the D750, but it is a minor problem nonetheless. A little "box cutter surgery with double-sided tape" will fix it.
WEATHER SEALING
Sadly, the D750 is not weather sealed. Do not take this camera out in pouring rain or extremely dusty environments. That said, even fully weather-sealed cameras will take damage if water seeps in. The D750 has sufficient weather sealing, so don' worry too much. It will survive an occasional light rain and dust, just don't abuse it too much.
ERGONOMICS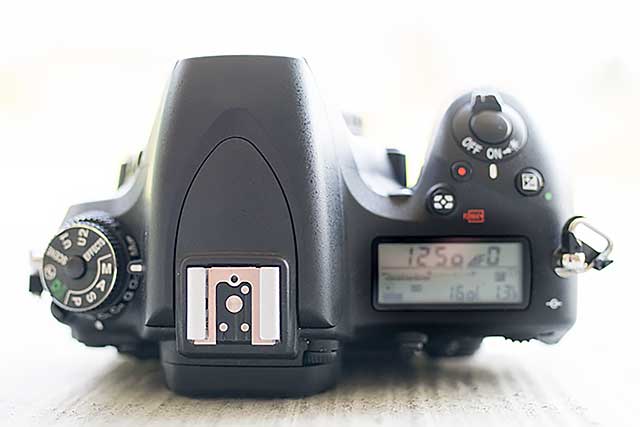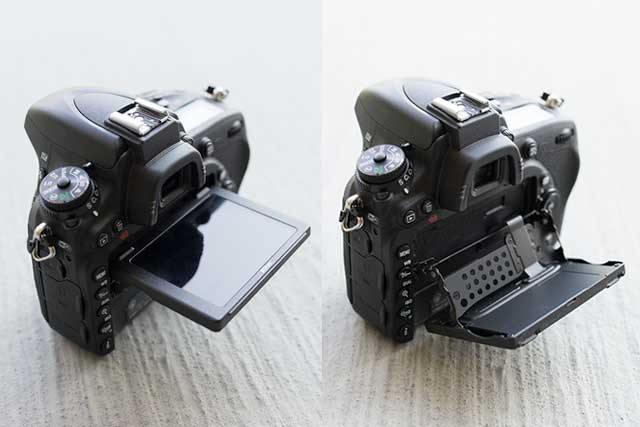 The button layout is similar to the D610, except that the D750 is a step up with a flip screen. I have not done any finger yoga with the D750, so I would say that this is one good ergonomic camera. As for the screen, it is capable of fully tilting up or down 90 degrees, will not go sideways though.
One thing that is annoyingly missing is an "AF-ON" button. Ask any professional sports photographer and they will stress that having a dedicated back focus button is important… So this is surprisingly missing from the full-fledged full-frame D750.
BATTERY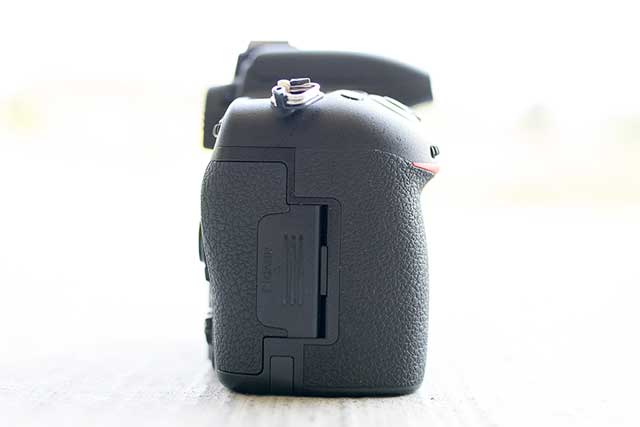 Takes one EN-EL15a battery, which is what the current line (at time of writing) of Nikon DSLRs use. Rated to take 1230 photos with a fully charged battery, but of course, subjected to the weather conditions and how you shoot – Cold climates will drain out batteries fast, and if you shoot with the live view mode on, the battery will burn out even faster.
WIFI AND MEDIA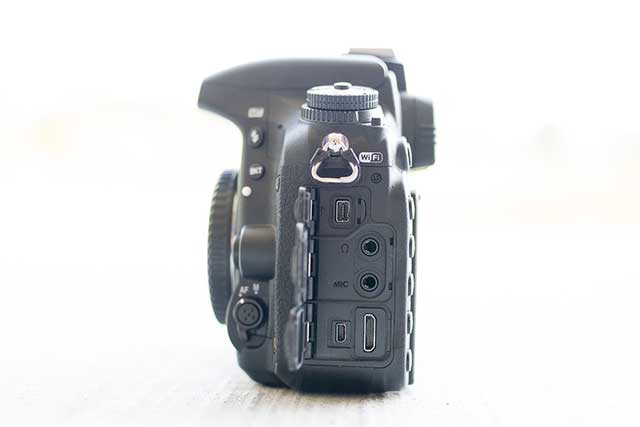 The D750 takes 2 SD cards, but the more interesting part is that there are options with WIFI enabled. Meaning, you can directly send your photos to the smartphone and post it online instantly. No wireless router required. Also with the mobile app, you can remote control the camera to take pictures.
One thing though – Even though the WIFI sounds exciting, the data transfer rate is still faster when using a cable. It makes more sense if you shoot a load of photos in RAW, and the transfer is just faster using a cable.
Additional note – The WIFI will be automatically disabled when the battery is low.
SECTION B
IMAGE & FOCUSING

I recommended this camera to a friend who wanted to switch over from Canon. Not that Canon cameras are bad, but with a dynamic range of 14.5 Evs plus the color depth of 24.8 bits, Nikon D750 simply produces some rich and colorful photos – Which Canon's mid-level range is just lagging behind.
AUTO-FOCUS
The 51 AF points system is fast and accurate, on a gold ring 24-70 f/2.8 lens that is. Granted, it is not perfect and still struggle in some situations like super low light or shooting over a fence. That said, I would say that this camera will very rarely give any AF issues.
SAMPLE GALLERY
All the sample images are taken with the D750… Sorry that I just took a bunch of random photos of a park. Click here to visit the Nikon D750 Flickr group, where you can view a lot more sample photos.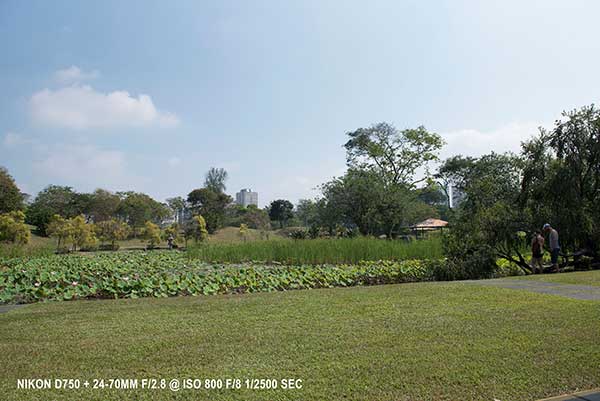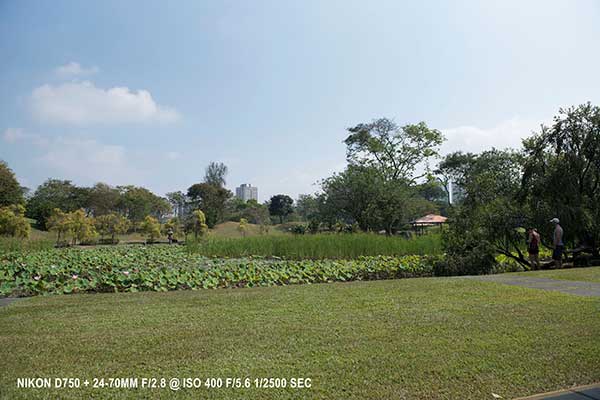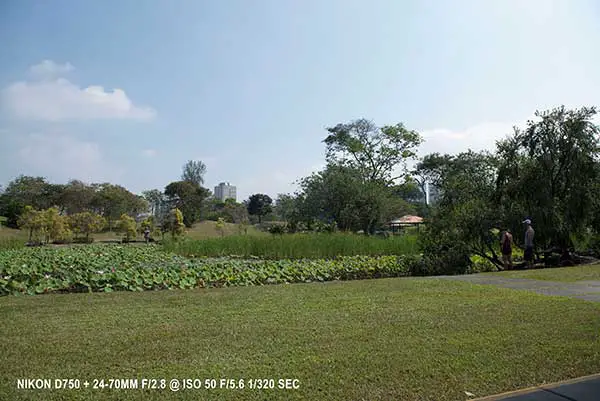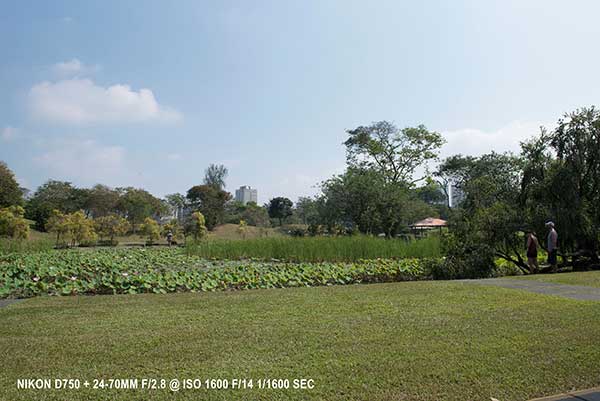 ISO NOISE PERFORMANCE
Clean images from ISO 100 to ISO 1600, usable from 2000 to ISO 6400. Beyond 6400, you decide for yourself… Below are a few "ISO abuse" samples.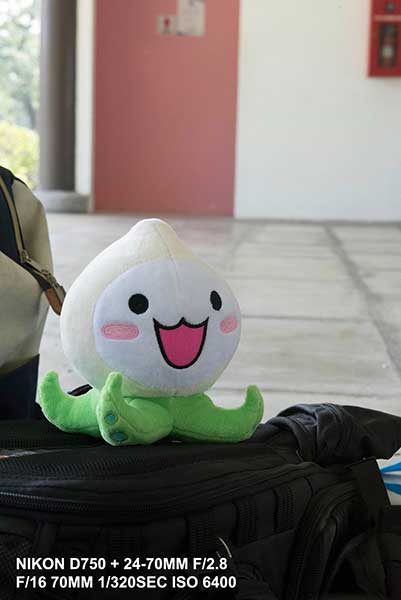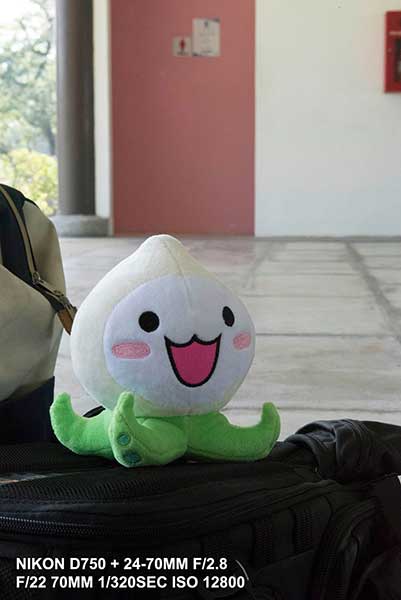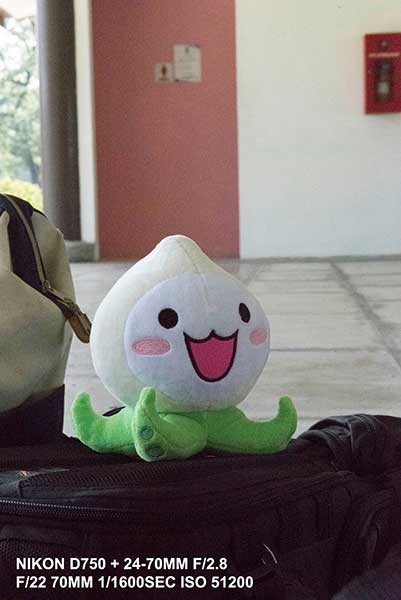 VIDEO
Sadly, D750 only takes 1080p full HD videos. No 4K video support, although there seems to be some sort of shady "hack" out there… I don't recommend it as this will void the warranty for sure.
SECTION C
THE SPECS AND WORTHY CONTENDERS

The Nikon full-frame family is actually pretty big, and I am not going to compare the "mid-level" D750 against a "top of the cream" D5. It just does not make any sense to do so. Thus, I am just going to put it side-by-side with the peers.
| | | | |
| --- | --- | --- | --- |
| | D750 | D610 | D810 |
| Price (USD) | About 1200 | Approx 1000 | About 2000 |
| Megapixels | 24.3 | 24.3 | 36.3 |
| Dynamic Range | 14.5 Evs | 14.4 Evs | 14.8 Evs |
| Color Depth | 24.8 bits | 25.1 bits | 25.7 bits |
| Dimensions (mm) | Approx. 140.5 x 113 x 78 | Approx. 141 x 113 x 82 | Approx. 146 x 123 x 81.5 |
| Weight (grams) | Approx. 750 (camera body only) | Approx. 760 (camera body only) | Approx. 880 (camera body only) |
| Media | Dual SD cards slot | Dual SD cards slot | SD / CF cards slot |
| ISO Range | 100-12800 standard, 50-51200 expanded | 100-6400 standard, 50-25600 expanded | 64-12,800 standard, 32-51,200 expanded |
| AF Points | 51 AF Points | 39 AF Points | 51 AF Points |
| Max. shutter speed | 1/4000 sec | 1/4000 sec | 1/8000 sec |
SO… WHICH IS BETTER?
You guys have probably noticed – The D750 is very similar to the D610 in terms of image quality, size and weight – see the DXOmark comparison here. But what makes the price difference? The D750 has a better AF system, works better in low light, has built-in wireless, and a tilt screen.
Is it worth to pay that extra price? I will go into further details in this review. But as for the D810/D850/D5 range – Those are way too expensive… D810 and D850 do offer better specs, but the huge price gap is just way too much in my opinion. As for the D5, I would say it is worth paying for it – If you are into professional photography or demand the best.
HOW ABOUT THE MIRRORLESS Z-SERIES?
DSLR is dead, so the doomsayers chant. Well, depending on the definition of "dead", I would still say DSLR is here to stay for a long time… After all, film cameras still exist. Even though the DSLR technology will go outdated someday, they are still mighty decent cameras. If you are new to photography, I will recommend starting with a mirrorless camera instead, because that is the future. But if you already have an F-mount lens collection as I do – Crashing with a good affordable DSLR will make more value-for-money sense.
CLOSING
THE VERDICT

The D750 does not take 4K videos, does not have the performance nor super sturdy build of a top-class camera. But it comes close, at only a fraction of the cost. Packed full of features, you really are getting a lot of bang for buck; This camera definitely offers a lot of value for money.
But if you do not need all the WIFI, tilt screen and features – Then do consider the Nikon D610 instead. Otherwise, for anyone who is not willing to spend too much on a top-tier camera, the D750 is a perfect choice.
THE GOOD
Solid build, good ergonomics, and tilt screen.
An affordable full-frame camera that is feature-packed.
Excellent image quality.
Excellent value for money.
THE BAD
Not as weather-sealed as the "professional" DSLRs.
Missing back focus button.
No 4K videos.
WIFI is sort of a gimmick…