INTRODUCTION
FROM NEGATIVE TO POSITIVE
The dreaded photographer's block, the blasted creative slump where we pick up the camera and not know how to compose the next photo. I am sure that we all have come to this point in our photographic journey in one way or another, and asked the very same question – "What's next?".
So here it is, a sharing of stuff that I did to overcome the photographer's block, every time I hit the wall. If there is no road ahead, it is time to walk on the wild side, or time to bash your way through the wall, brutal style; These are the stuff that will hopefully help to turn your situation around. Read on!
TIP 1) GO ON A SHORT HIATUS
When we keep on doing the same thing, it simply gets boring and we become numb to it. We sometimes even forget how to move forward from the situation, and that is just part of being a human. So if you are in this position, the best thing to do is put the camera down for a while. Keep it in your dry box, and let it gather some dust.
Sometimes, we just have to take a short break, do other stuff, then turn back to see things from a different perspective. As the good old kung fu masters say – When the cup is full, it will not hold any more water. Pour the water away first, and it will open up more possibilities.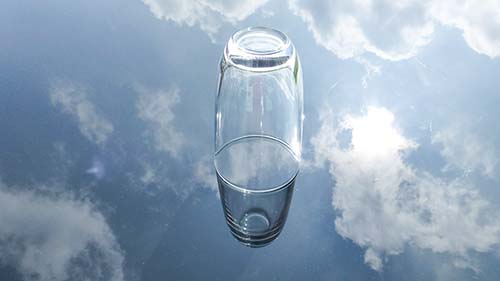 TIP
2) EMBRACE CHANGE, STUFF THAT IS NOT IN YOUR COMFORT ZONE.
Staying in the same spot and doing the same thing will probably result in the same block, the same dead end. So when you are glued to the floor, you have to do something different. Something that is entirely out of your comfort zone and that is to adopt a subject that you never thought that you will do.
As an example, I used to be a "strict" landscape photographer who only talks to the sky, buildings, trees, leaves, and flowers. At some point, I got stuck and no longer know how to progress further… That was when I picked up the complete opposite, cosplay photography. Rather unexpectedly, talking to cosplayers and photographing them is fun and I still do it these days.
Turning back to landscape photography, cosplay gave me some ideas on using light to create epic shots – That was when I learned all about light trails, light painting, and using flashlights to "fill" the frame in long exposures. So if you are stuck, do consider adopting something different. Who knows if it might bring you new inspirations?
TIP 3) FIND INSPIRATIONS ONLINE & OFFLINE
Writers sometimes read the books of other writers to find inspirations, artists look at the paintings of other artists, and songwriters listen to the songs of others. So it is only natural for photographers to look at the photos of other photographers to find inspirations. Thankfully, there are many good photo sharing websites for you to explore:
If online is not your thing, there are also museums and art galleries. You can also pick up photography related books in the libraries.
TIP 4) SHOOT WITH OTHER PHOTOGRAPHERS
Apart from looking at the photos of other photographers, the next best thing is to shoot beside other photographers. Ask your photographer friends out for a shoot, join photography groups online, go to their meetup sessions, join photo walks, and maybe even organize one yourself. You might just find new ideas by hanging out, chatting, and looking at how other photographers work.
TIP 5) BUY NEW GADGETS
Is your current equipment limiting your progress? If so, the "simplest fix" is to buy new equipment, although it lightens the wallet. While the old saying goes "it is the photographer that makes good photos", it is sad to say that we will never be able to do astrophotography nor long exposures with an old 3.2 megapixels point-and-shoot camera. So yeah, a spanking new gadget might just be able to remove your current block and limitations.
One more thing, I am not referring to spending thousands on a new camera here. It could be a simple tripod to help you do long exposures, or maybe an insane long pole to do "aerial photography". Who knows, maybe a light-weight camera on an egg timer can turn into a self-panning timelapse machine – Look for hacks online and even the simplest gadgets might reignite your inspirations.
TIP 6) JOIN A WORKSHOP OR CLASS
When all else fails, go back to school. Find a good photography workshop or class to crash with, probably on a subject that you have not tried before. Learning new stuff and opening yourself to new exciting stuff is always a good way to break the block.
TIP 7) TEACH THE BEGINNERS
An age-old wisdom goes – "the best way to learn is to teach the others". Some people may think that teaching is only one way, but it is only when you teach that beginners will ask you questions – Some questions that you may not know the answers. It is only when you teach that you see some interesting thoughts that beginners have, and the fresh perspectives that they have. So, who knows? Teaching may just give you new ideas instead.
TIP 8) EXPERIMENT WITH NEW TECHNIQUES
As with my previous point, shooting the same things and doing the same will not help you to move out of the creative rut. The key to breaking out of the norm is to do something that other people have not done… Experiment with crazy stuff.
So for example, I stay on an island called Singapore, with limited land space and photographic opportunities. Every year, photographers just seem to be taking the same photo of the same place at the same time. So I did something completely different, I tried to combine landscape, fireworks, and astrophotography.
Of course, I don't think it ended too well, but it was a fun experiment. Do things differently, combine different elements together, look at things in a different light, experiment – This might just break your limiter.
TIP 9) START A LONG TERM PROJECT
Do something meaningful and challenge yourself with a long-term project. Maybe a photo a week for an entire year – That is 52 photos, maybe to promote your homeland, take portraits of people in need of help, or animals in need of help. That will surely motivate you to do more, and maybe even sell prints, help to raise money to help others. Why not?
TIP 10) JUST DO IT
Every so often, procrastination is one of the worst enemies – I cannot do it, I don't want to do it, I don't have any ideas. How about just picking up the camera and shoot some random stuff? Don't think too much. Just do it. Enjoy simple photography and have fun.
CLOSING
BLOCKS ARE NEVER PERMANENT

We have come to the end of this guide, and I hope that it has given you some ideas to try out instead of rolling in frustration. Sometimes, it is all right to take a little break when the creative juice runs dry. A block is never permanent but a necessary part of the process. Just take it at your own pace, and you will conquer it someday.
If you have some stuff to share, please feel free to comment below. Good luck and happy shooting!