INTRODUCTION
WHAT THE ART?
Welcome to a review of the Sigma Art 35mm f/1.4 lens. For you guys who are not followers of Sigma, this is an art series lens – Sort of like Nikon's gold ring lens and Canon's red ring lens… For those of you who are not familiar with the gold and red rings again, this is basically a top-tier, top-of-the-cream lens.
Now, the 35mm range is known to be a pretty versatile one in the world of photography. Generally used in landscape, portrait, and even street photography – A good 35mm lens has to dish out some very good image quality to wow photographers from a wide range of subjects.
So here comes the Sigma art series, highly anticipated for their performance and affordable price tag. Will the Sigma 35mm live up to the expectations? Read on to find out!
OUTLINE
THE OVERVIEW
Price
About USD 800 for new, about USD 670 for used.
Links
Official Website:  Sigma 35mm f/1.4 Art Lens
Get from eBay: Click here
Build Quality

Mostly plastic, but feels solid in hand. Weather-resistant.
Optical Quality

Excellent optical quality – Crisp and sharp.
Mechanics

Buttery smooth auto-focus and focus ring.
Usefulness

Good for landscape, portrait, and street.
Value-for-money

Serious performance at half the price of other 35mm lenses.
Overall

An excellent lens to add to your collection.
NAVIGATION
TABLE OF CONTENTS
Section A
Lens Walkthrough

Section B
Optics & Samples

Section C
Specs & Useful Bits

Closing
The Verdict
SECTION A
LENS WALKTHROUGH

All right, let us now walk through the details of the Sigma 35mm Art itself – It literally only costs a fraction of other 35mm lenses, but just how well does it fare?
BUILD QUALITY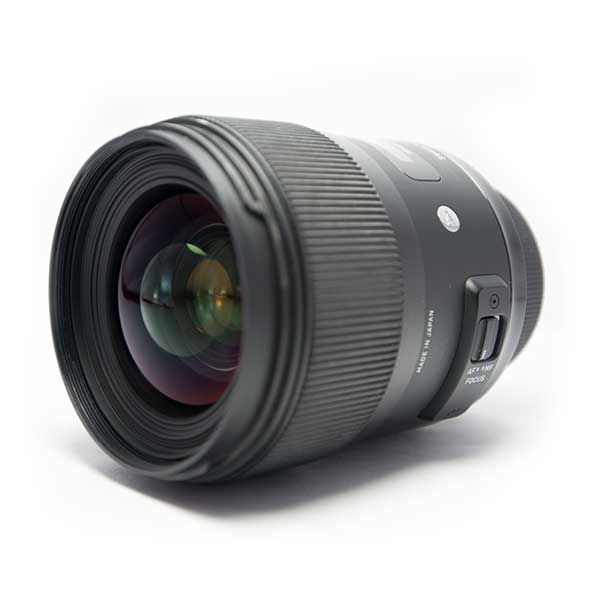 My first impression of this lens was not really too good. From first sight, I thought – Plastic. Cheap Sigma Plastic. It also almost looks like a toothpick if you put it beside the hulk Canon 35mm f/1.4 L II. It does not look impressive at all, and this is probably going to be just another average usable lens…
I really wasn't too excited for the Sigma lens, knowing that it will be nothing like an expensive Carl Zeiss lens. But after handling and taking a couple of shots with it, my thoughts swung around 180 degrees – The art lens really isn't as bad as I thought. Even though it has more plastic than metal, the lens just feels solid in hand, it has some actual weight and good glass inside.
THE MECHANICS
Being a prime lens, the Sigma 35mm does not have a zoom ring (Captain Obvious) and focusing is done internally. Nothing on the outside moves, and it has very little moving parts. This lens is going to last long mechanically… and it is made in Japan. If it matters to you.
I won't say that the Sigma is built like a tank, but it is definitely rugged and not going to fall apart with a few knocks. The only thing for the keen outdoor photographers to take note is – this lens is weather-resistant, not weather sealed. It can take a few drops of rain, but not a downpour.
AUTO-FOCUS
Even after using the Sigma 35mm for over a year with a Nikon D800E – The AF remains buttery smooth and quick. No issues with the manual focus ring as well. It does not "get stuck" nor requires you to do extreme finger yoga. I have also used this lens on Nikon D500, D750 and D4 – all of them do not seem to have any issue either.
But as Nikon and Canon have not released a developer's kit for third-party lens manufacturers, the compatibility and auto-focus may be a hit-or-miss for future cameras. Also as I have read from other online reviews and feedback – This lens is not quite backward compatible. It confuses some of the Nikon F series cameras, and may potentially damage your older film cameras.
VIBRATION REDUCTION / INTERNAL STABILIZER
This lens does not have any internal stabilizer/vibration reduction. But being a fast wide-angle lens, you probably don't even have to worry about it… If you really need a stabilizer, shoot on a tripod or use a gimbal.
SECTION B
OPTICS & SAMPLES

So how does the Sigma Art fare optically? Here are a few sample photos from the Sigma 35mm f/1.4 Art, taken with my Nikon D800E. You decide for yourself if these are gold or no.
BOKEH
At wide-open f/1.4, the art lens produces some nice creamy bokeh, while having a nice thin sharp plane of focus.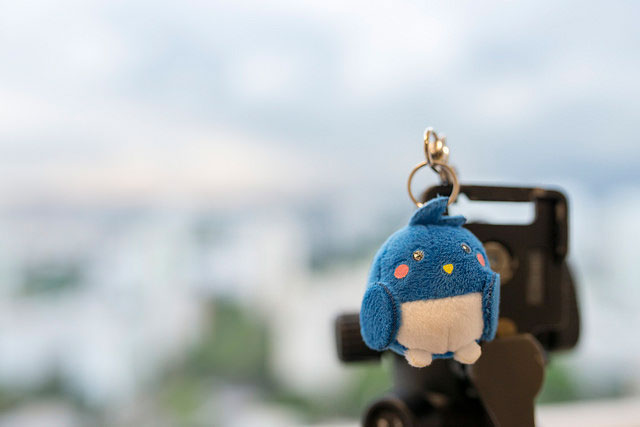 When closed down to f/2.8, it still maintains the creamy bokeh background. But it seems to hit the sweet spot with a sharp, crisp, "better" foreground.
STREET & LANDSCAPE
While some people may say that a 35mm prime lens is not "specially dedicated" for landscape – I do think that the Sigma Art still does significantly well at f/11 with optimal sharpness from edge-to-edge of the photo. Impressive.
FINAL THOUGHTS
The Sigma Art sure did not look impressive at first. But after taking a couple of shots with it, things changed quickly. This "cheap plastic lens" at half the price of Nikon and Canon produced stunningly beautiful photos.
Sharpness – check.
Ghosting, chromatic aberration – virtually non-existent.
Contrast and colors – nice.
Bokeh – check.
Auto-focus – Smooth, fast, and accurate.
This is amazing. It is not some cheap plastic lens, but a "plastic fantastic" lens. While it may not be the perfect 35mm lens, I can easily crown it as "one of the best lenses" with this kind of price and quality.
SECTION C
SPECS & USEFUL BITS

That's all for this review, and here is a small section on some extras and links that may be useful to you.
THE SPECS AND WORTHY CONTENDERS
I should probably put it this way – Sigma built this lens to challenge Nikon's 35mm f/1.4 G and Canon's 35mm f/1.4 L II. Both of which, are amazing lens… and sadly that I don't own. But here's how they compare side by side.
Nikon 35mm f/1.4G
Canon 35mm f/1.4L II
Sigma Art 35mm f/1.4
Price (USD)
1500
1700
800
Filter Size (mm)
67
72
67
Weight (grams)
600
760
665
Elements
10 elements in 7 groups
One aspherical
14 elements in 11 groups
2 pressed aspheric
13 elements in 11 groups
2 aspherical
Optics
Super Integrated Coating (SIC)
Nano Crystal
UD Glass
Blue-spectrum Refractive
Fluorite Coating
Fluorite Coating
Special Low Dispersion
Multi-Coated
Close Focus
30 cm
28 cm
30 cm
Angle of View
63° Diagonal (Full Frame)
63° Diagonal (Full Frame)
63.4° Diagonal (Full Frame)
Min/Max Aperture
 1.4 / 16
1.4 / 22
1.4 / 16
The angle of view of these 3 lenses is pretty much the same – 9 rounded diaphragm blades, a diagonal angle of view of 63° on Full Frame and 44° on Crop. But Canon really went cannon with their lens to squeeze in a lot of expensive glass, Nikon seems to be overpriced with a lack of glass, while Sigma looks like some sort of scam with their ridiculous price – But it is a good lens in reality.
THE GOOD
Solid construct, can probably survive a hard knock or two.
Buttery smooth auto-focus (I have not experienced any issues on my Nikon DSLR till date)
Excellent optics.
Half the price of Nikon and Canon 35mm counterpart. Amazing value for money.
THE BAD
Weather-resistant, but not weather sealed. Keep this lens away from heavy rain and splashes.
Suffers from a tad bit of distortion. Not a major pain, and probably unnoticeable.
CLOSING
THE VERDICT

I absolutely love this lens to bits and really have nothing much to complain about it. Sure thing that the Sigma Art 35mm f/1.4 lens is not on par with lenses like Zeiss Otus, but it is still an overall excellent performer with a good build and outstanding optical quality. If there is anything to pick on, I think weather sealing will be a nice addition.
Don't be fooled by the plastic. Sigma has put in some seriously good glass and engineering into the 35mm. Given the price for this lens, this is easily a no-brainer good buy. In fact, I will even recommend this lens over the Nikon / Canon counterpart. Sigma has really created an affordable amazing lens. Nikon and Canon – buck up or prepare to get hurt real bad.