INTRODUCTION
THE LEVEL UP LENS?
Welcome to a review of the Nikon 50mm f/1.4 G lens. The 50mm is one of the more versatile focal lengths used in portrait, street, food, product and just about any kind of photography. While some photographers probably started with the very affordable and "plastic fantastic" 50mm f/1.8 lens, there might be a few who want more performance from the 50mm range.
This is where the very fast f/1.4 shine… if you are willing to pay a price for it. But is it really worth to pay the price for that f/0.4 difference? Is the Nikon 50mm f/1.4G any good? Read on to find out!
OUTLINE
THE OVERVIEW
Price
About USD 350-450 for new
Links
Official Website: Nikon 50mm f/1.4 G Lens
Get from eBay: Click here
Build Quality

One solid lens that is hard to break.
Optical Quality

Decently good optical quality.
Mechanics

Decently good, but slow auto-focus.
Usefulness

Good for portrait, street, food, and products.
Value-for-money

Not the best, but still one of the affordable good options.
Overall

Above average, good value-for-money. But there are better 50mm lenses out there.
NAVIGATION
TABLE OF CONTENTS
Section A
Lens Walkthrough

Section B
Optics & Samples

Section C
Specs & Useful Bits

Closing
The Verdict
SECTION A
LENS WALKTHROUGH

All right, let us now walk through the details of the Nikon 50mm f/1.4 itself – This is a smaller and light-weight lens compared to the other "50mm beasts", but just how well does it fare?
CONSTRUCT & BUILD
QUALITY
Having seen both the Sigma Art and Zeiss Otus lenses before, this "budget" Nikon 50mm f/1.4 really does feel like a tiny potato when compared to the other overweight beasts. There is really nothing fanciful about this lens. It's just a small, light, and affordable f/1.4 lens – Also take note that this is not a gold ring lens.
But please don't misunderstand the Nikon 50mm f/1.4 to be a bad lens when I say it is "small, light, and affordable". Even though mostly made of plastic, this one seems to have the same solid construction as its ancestors. It will probably last for a good 10 years and more. Small, compact, and no gold ring? Never mind. It is still built like a tank.
THE MECHANICS
Being a prime lens, there is no zoom ring (Captain Obvious). So the only moving part on the exterior is the focus ring – Which means, there is nothing much you can break on this lens, and it is going to last very long. Apart from that, the aperture blades are smooth as butter.
SLOW AUTO-FOCUS…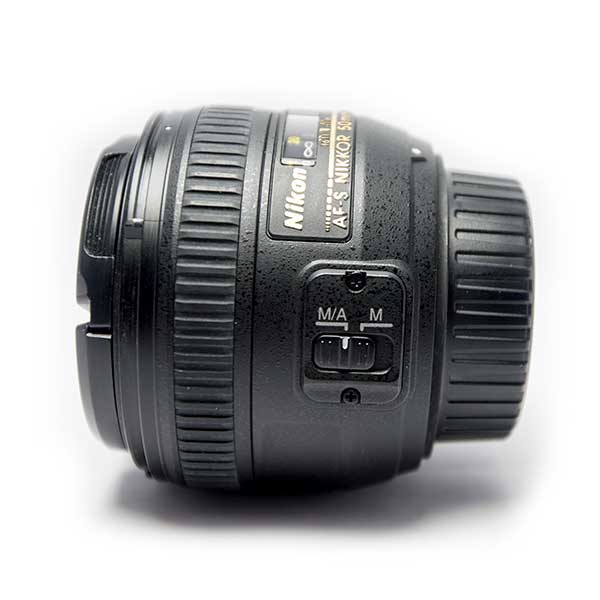 The auto-focus works decently well in bright and well-lit locations. Maybe fast autofocus lenses have spoiled my senses, but this 50mm f/1.4 seems rather sluggish in homing on subjects. Also, this lens struggles in poor lighting conditions – Despite being a "low light fast lens". I.E. This is not a lens that you will want to use for capturing fast action.
WEATHER SEALING
The only thing I am not too sure about is the weather sealing. But since it has a rubber gasket at the rear, I am going to assume it is at least weather-resistant. It will survive a few shots in light rain and shake off a few drops of water.
SECTION B
OPTICS & SAMPLES

No review is complete without photos taken with the actual lens itself. Here are a few shots that I have taken with the Nikon 50mm f/1.4G lens, and judge for yourself.
BOKEH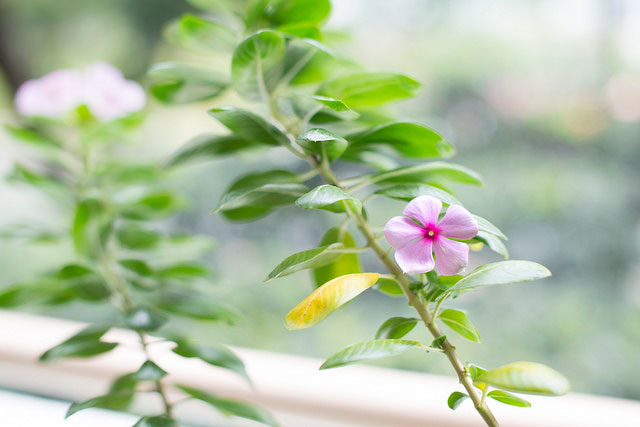 When you buy a large aperture lens, you expect it to bokeh. This is taken wide open at f/1.4. This lens does BOKEH, but how well does it please your eyes? You decide.
As the aperture is closed down to f/2.8, the bokeh is still very pronounced but picks it up slightly more details and sharpness in the foreground.
IMAGE QUALITY – SWEET SPOT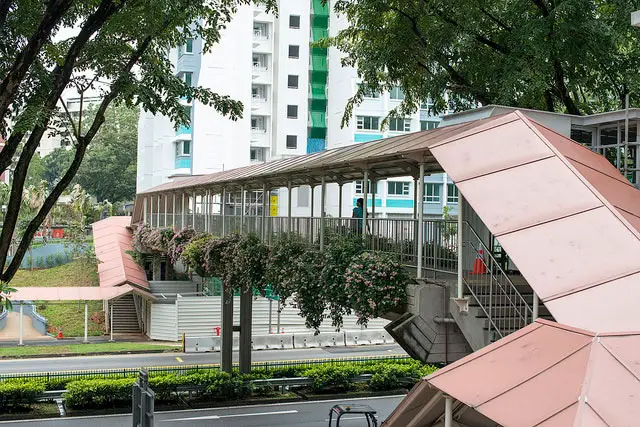 The lens seems to hit the sweet spot at around f/5.6, giving an all-around sharpness from edge-to-edge – It continues to be decent up to f/10. Beyond that… Let's just say that I am personally not a fan.
SECTION C
SPECS & USEFUL BITS

That's all for this review, and here is a small section on some extras and links that may be useful to you.
THE SPECS AND WORTHY CONTENDERS
The 50mm battlefield is hot. But since we are talking about Nikon, I shall compare the 50mm f/1.4 against "some other 50mm lenses" – The Sigma 50mm f/1.4 Art and Zeiss 55mm f/1.4.
| | | | |
| --- | --- | --- | --- |
| | Nikon 50mm f/1.4 | Sigma Art 50mm f/1.4 | Zeiss Otus 55mm f/1.4 |
| Approx. Price (USD) | 350-450 | 680-800 | 2800-3200 |
| Filter Size (mm) | 58 | 77 | 77 |
| Weight (grams) | 290 | 815 | 1000 |
| Elements | 8 elements in 7 groups | 13 elements in 8 groups | 12 elements in 10 groups |
| Close Focus | 45 cm | 40 cm | 50 cm |
| Angle of View | 46° Diagonal (Full Frame) | 46.8° Diagonal (Full Frame) | 43.7° Diagonal (Full Frame) |
| Min/Max Aperture |  1.4 / 16 | 1.4 / 16 | 1.4 / 16 |
I know, the Zeiss is not exactly 50mm… but I just can't resist putting it there. 😛 In any case, the Nikon is the smallest and lightest in the 50mm f/1.4 class… Also the most affordable.
THE GOOD
Built like a tank.
Lightweight, affordable f/1.4.
Decently good optics.
Weather-resistant.
THE BAD
Slow auto-focus.
Struggles in low light conditions.
Don't expect too much out of this above-average performer.
CLOSING
THE VERDICT

This lens is an all-round decent performer. Not a celebrity, but an above-average Jane. It could have been better, but given the price, I am satisfied with it. For those who are looking at the Nikon 50mm f/1.4 as an upgrade from the 50mm f/1.8 – Forget it.
Just stick with your existing f/1.8, and it's not worth to pay for the small upgrade. Buy this only if you are on a budget for f/1.4 lenses. If you are looking for a truly good quality wide aperture 50mm lens, you should be looking at the Sigma 50mm f/1.4 art lens.
Sorry Nikon, your 50mm f/1.4 just didn't shine bright like a diamond. If you have the budget to burn, try the Sigma art or Zeiss Otus 55mm f/1.4 lens instead. Both of them perform way better than Nikon even though they cost much more.