Welcome to a list and guide on the various types of computer monitor ports. Yep, it's kind of crazy these days. There are over a dozen different kinds of video ports, and it gets confusing. Just which is which? Read on to find out!
TABLE OF CONTENTS
TYPES OF MONITOR PORTS

All right, let us now get into the different types of computer monitor ports in this section.
1) DISPLAY PORT (DP)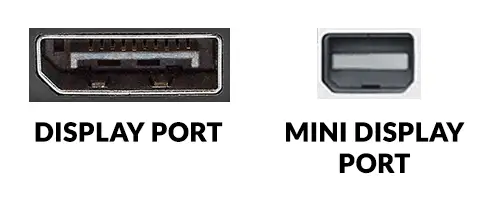 A display port can be easily identified with the "single notched corner", and it is the common Joe at the time of writing. Take note that some mobile devices will come with a mini display port instead, but it works all the same in any case. Just get an appropriate "mini DP to DP cable" or "mini DP to HDMI cable".
2) HIGH DEFINITION MULTIMEDIA INTERFACE (HDMI)

This is common Joe number two at the time of writing. You have probably seen this everywhere – On desktops, laptops, monitors, smart TVs, projectors, and more. Just take note that HDMI comes in 3 different sizes:
The "full-sized" HDMI.
Mini HDMI is a "flatter" version of the HDMI. Commonly found on laptops and portable display screens.
Micro HDMI is the smallest of the three. Found on some laptops and tablets.
3) USB-C (ALTERNATE MODE)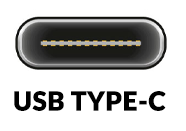 Yes, this is just the common and good old USB type C that is found everywhere. But please don't be confused, not all USB ports and smart devices are built the same. Direct video output from the USB port can only be done through devices that support "alternate mode".
At the time of writing, this seems to be a feature that is only found in most flagship smartphones and tablets. So yep, check with your device manufacturer.
4) THUNDERBOLT

Some of you guys should have immediately noticed it. Isn't this the mini display port and USB-C? Well, the answer is "yes and no".
Thunderbolt 1 & 2 is not a display port, but we can use a display port cable with it.
Thunderbolt 3 & 4 is not a USB-C port, but we can use a USB-C cable with it.
Yep, it's kind of confusing. But think of Thunderbolt as the "advanced standard versions" that can carry both data and video.
5) DIGITAL VISUAL INTERFACE (DVI)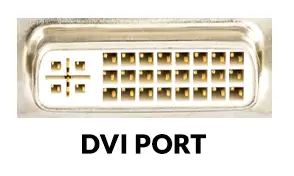 I personally consider DVI ports to be the "previous generation HDMI". Yep, DVI used to be the mainstream monitor port until HDMI took over. Just a quick note though, DVI technology is confusing, and there 3 "general types of DVI".
DVI-A: Transfers analog signals only.
DVI-D: Transfers digital signals only.
DVI-I: Transfers both analog and digital signals.
For those who are interested or need to identify an old DVI cable, here's a chart I borrowed from Wikipedia.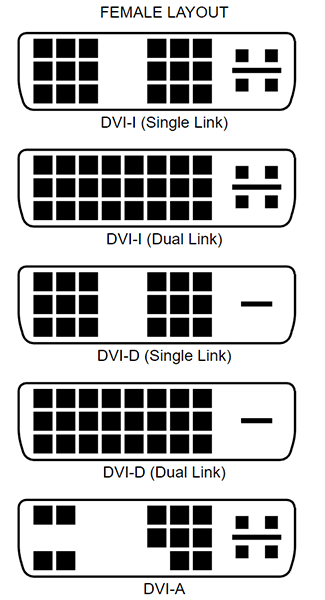 6) VIDEO GRAPHICS ARRAY (VGA)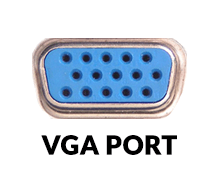 The good old VGA port or otherwise known as the "analog video port". This is the ancestor of monitor display ports, and they used to be everywhere. Pull out an old PC, laptop, or monitor – You should spot one of these.
7) COMPONENT VIDEO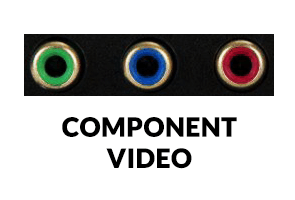 An old-school video port that you will find on old game consoles, DVD players, and "professional video recording decks".
P.S. If you have a component cable with 5 heads – The above 3 are used for video, and the 2 "extra ones" are for audio.
8) COMPOSITE VIDEO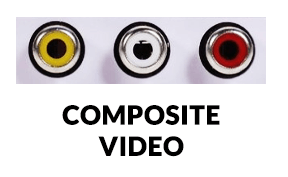 Finally, this is the old ancestor of video cables. You will find this only on ancient game consoles, TV, and VCD players.
Yellow – Video.
White – Left audio.
Red – Right audio.
USEFUL BITS & LINKS

That's all for this guide, and here is a small section on some extras and links that may be useful to you.
WIRELESS VIDEO
This one is in the "extras" section because it is not quite a "monitor port". But yes, some modern smart TVs have wireless video built-in. Just connect your device to the TV via WIFI, and do a "wireless screencast".
MALE & FEMALE
When it comes to ports and cables, you will commonly hear the terms "male and female". What it means is very simple.
A "male end" refers to the side of the cable with pins.
While the "female end" refers to the receptacle side of it.
It's kind of an adult thing…
LINKS & REFERENCES
THE END

Thank you for reading, and we have come to the end of this guide. I hope this has helped you to better understand, and if you have anything to share with this guide, please feel free to comment below. Good luck and may the cyber force be with you.