Welcome to a guide on how to block downloads in Google Chrome. But first, a fun fact. By accessing websites, you are already downloading scripts, images, audio, video, and all kinds of content. So accurately speaking, we cannot block downloads entirely. That will mean "can no longer access any website".
Hence in this guide, let us walk through something else that makes sense instead – "How to download files safely", and "how to allow websites only". Read on!
TABLE OF CONTENTS
BLOCK DOWNLOADS

First, let us walk through the possible ways to "disable bad downloads but still allow websites".
METHOD 1) CHROME BUILT-IN PROTECTION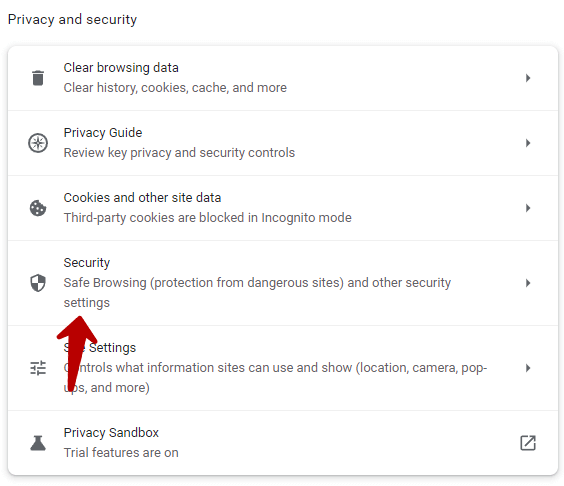 Yes, there's no need to install anything. Chrome already has safe browsing features built right in. Click on the ⁝ button at the top-right corner > Settings > Privacy & Security > Security.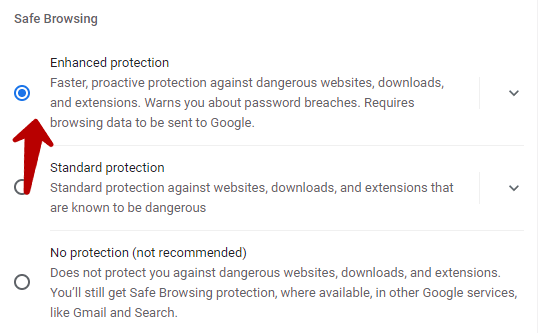 By default, "standard protection" should already be enabled. If you want tighter security, select "enhanced protection" instead. With that, all of the known malware and virus files will be blocked from downloading. This also includes blocking all websites with a bad reputation.
METHOD 2) CHROME EXTENSIONS
For you guys who have never heard of "Chrome Extensions", these are simply plugins to do all sorts of things. Of course, there are a few "download blockers" and "download managers" that you can use on top of the built-in protection.
P.S. Do a "block download", "site blocker", "download manager", or "protection" search on the Chrome Store, and there are a ton more.
P.P.S. To manage your Chrome Plugins, click on ⁝ at the top-right corner > More Tools > Extensions.
METHOD 3) POLICY CHANGES TO BLOCK ALL DOWNLOADS
If you somehow decide that it is necessary to completely block downloads for security or company policy reasons, the only way is through "hardcore changes" to the registry and policy.
3A) EDIT THE WINDOWS REGISTRY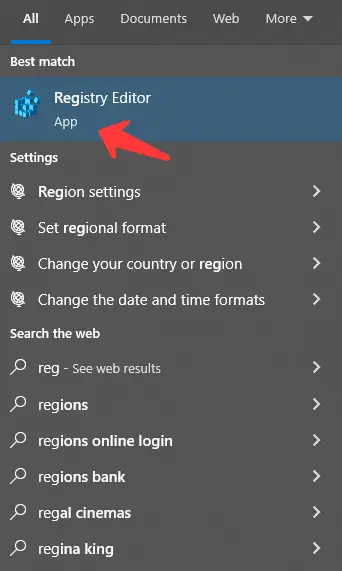 Press Start > Search for "regedit" > "Registry Editor".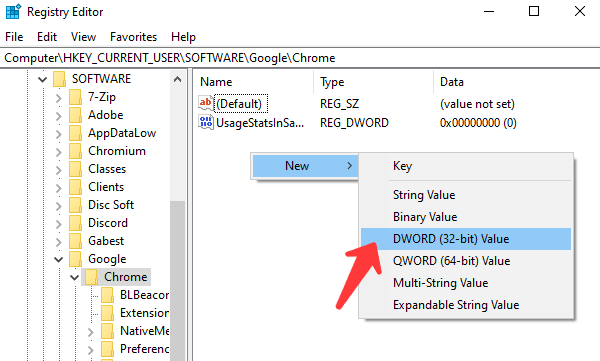 Go under "Computer" > "HKEY_CURRENT_USER" > SOFTWARE > "Google" > "Chrome" > Right-click on empty space > New > DWORD (32-bit) > Name it "DownloadsRestrictions".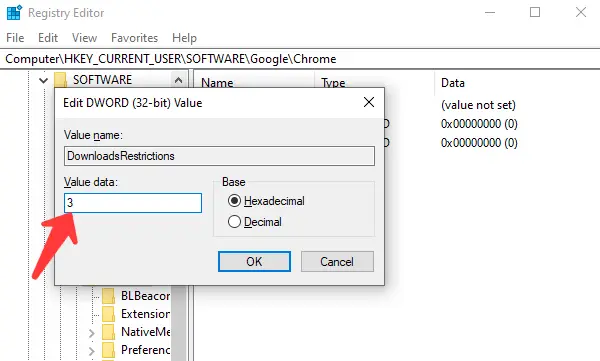 Right-click on "DownloadRestrictions" > Modify > Give it one of the following values, as described in Google Support.
| | |
| --- | --- |
| Value | Description |
| 0 | No download restriction, all kinds of files are allowed. |
| 1 | Block the dangerous downloads. All downloads that are known as "dangerous" will be blocked. |
| 2 | Block the potentially dangerous download. All downloads that have been marked with "potentially dangerous" will be blocked. |
| 3 | Block everything, absolutely no file downloads allowed. |
That's it, just close Google Chrome and relaunch it.
3B) ADD GROUP POLICY
Hit the start button > Search for "group policy" > Edit group policy.
Go under Local Computer Policy > Computer Configuration > Administrative Templates > Classic Administrative Templates > Google > Google Chrome > Allow download restrictions.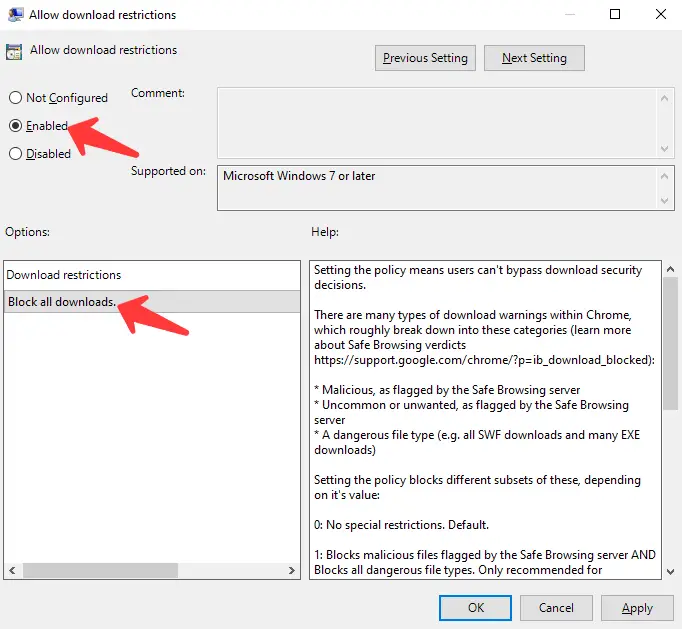 Right-click on "Allow download restrictions" > Edit > Enabled > Select a download restriction > Hit "OK". That's it, close Chrome and reopen it again.
3C) MISSING POLICY TEMPLATES? HOW ABOUT MAC & LINUX?
Can't find the Chrome policy section in the editor? Then you need to download the policy templates from the Chromium website. Yes, Mac/Linux also has a similar policy mechanism, and it is totally possible to block the downloads. Just follow the instructions on the Chromium webpage to import the policy templates, then enable the download restrictions.
MORE PREVENTION MEASURES

That's all for the "block download" methods, and here are a few small extras that may be useful to you.
ALWAYS PROMPT BEFORE SAVING FILES
Hit the ⁝ button at the top-right corner > Settings > Advanced > Downloads > "Ask where to save each file before downloading".
Yes, it is annoying when files sneak past with auto-download, this is a small prevention measure is to always prompt where to save downloads. This way, we can discard those sneaky downloads that we never make.
INSTALL AN ANTI-VIRUS
You can block downloads in Chrome, but bypassing it is as easy as using another browser. So it is best to look for alternate means of control beyond the browser and install anti-virus to beef up the security. Don't worry, there is quite a lot of reputable free anti-virus out there:
EVEN MORE PROTECTION?!
With the combination of safe browsing, download prompt, and anti-virus – There should be sufficient protection against virus infections. But of course, there is no such thing as a "perfect shield" and there will always be cracks. If you want further protection, then it has to go beyond Chrome.
Create a guest user account in the Operating System (Windows, Mac, Linux). Guest accounts generally do not have the permission to install applications on the computer, and that should add another layer to the security. They can download an application, or copy it from a flash drive, but never be able to install it.
THE END

Thank you for reading, and we have come to the end of this guide I hope this has helped you to better understand, and if you have anything to share with this guide, please feel free to comment below. Good luck and may the cyber force be with you.