Welcome to a review of the BOBOVR Z5 VR headset. I am pretty sure that anyone who has seen this cheapo VR headset couldn't help but wonder – Is this a Google Daydream View knockoff? I mean, the BOBOVR is essentially a very similar grey fabric headset with additional headphones… But at only a third of the price of a Daydream. Just how well does this gadget work? Is it worth getting one? Better than the Daydream? Read on to find out!
THE OVERVIEW
Price
About USD $35.00 (As at the time of writing)
Links
Official Website: Link
Get from eBay: Click here
Packaging

Pretty well padded, has all the basics.
Build Quality

Fabrics and plastics, it works. Lightweight, pretty comfortable.
Functionality

Works well enough as a basic Cardboard headset.
User Friendliness

A little bit of figuring out to do. Not too difficult.
Optical

Good enough for general use.
Sound

Mediocre sound quality. Headphones cannot be removed.
Value

Very affordable, good value-for-money.
Overall

Not bad. Not bad at all.
TABLE OF CONTENTS
THE PACKAGING

Some online sellers actually offered the BOBOVR without a box, taking a couple of dollars off the shipping costs. But for the sake of a "complete review", here is one with the box.
FIRST IMPRESSIONS
The BOBOVR came in pretty nicely protected with air pockets. But one can always expect things to go wrong… Yep, the box is all banged up during transport. For you guys who are looking to have a "nice box" as a gift for someone else – Forget it.
Nonetheless, the box still served its own purpose as extra padding to protect the headset itself; Being stingy and trying to save a few bucks on shipping is not recommended. Returning a broken headset or asking for refunds will be a pain later.
WHAT'S INSIDE?
There are no surprises inside the box.
The headset.
"Piece of paper" manual with the Cardboard QR code.
Wiping cloth.
That's all.
BUILD & DESIGN

Mediocre first impressions aside – The BOBOVR itself is also actually pretty decent given the price.
THE DESIGN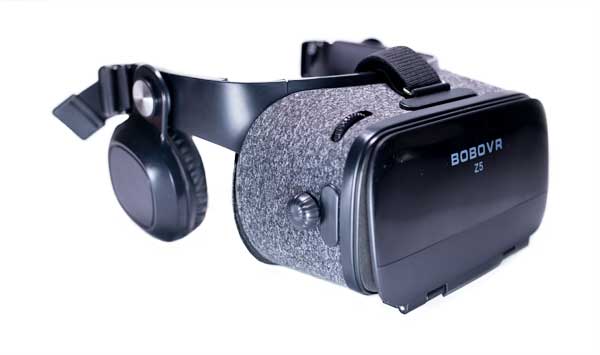 The best way to describe the overall design of the BOBOVR is – Google Daydream View lookalike, but with headphones built-in. Not that it is bad… Just uncannily similar. There are actually quite a few bits and pieces on this headset, but let's go with the main parts:
The main compartment where we insert the smartphone.
Optical glasses.
Straps and headband.
Headphones.
We will touch on the details of each piece as we go along in this review.
THE BUILD
The BOBOVR Z5 mainly consists of 2 materials – Fabric on the "main outside piece", and an "internal plastics frame". Personally, I am not quite impressed with the build quality, but it is decently good and will not break easily.
You guys who have sweaty oily skin might also want to reconsider getting this. Fabrics may be lightweight, but they also absorb a lot of junk over time. We can kind of wash the BOBOVR, but putting it in direct sunlight to dry is not recommended… Neither is melting the plastics with a hairdryer a good idea.
HOW IT WORKS – GETTING STARTED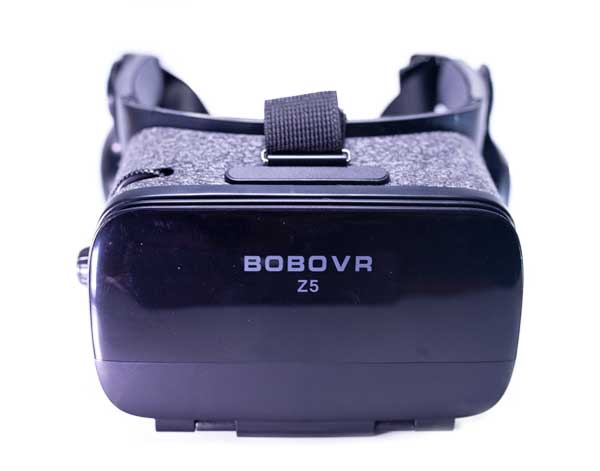 It takes a little bit of reading and figuring out how to use smartphone VR in general.
First, download the Cardboard app on Play Store.
Launch the Cardboard app, and "switch viewer" – Scan the QR code provided in the manual.
There are all sorts of VR apps available – Fulldive VR and YouTube VR are good ones to start with.
Connect a Bluetooth controller to your smartphone.
Launch a VR app, plug in the 3.5mm audio, and insert your smartphone into the front cover of the headset.
Wear the headset, do a few adjustments to the straps.
That's it.
THE CONTROLS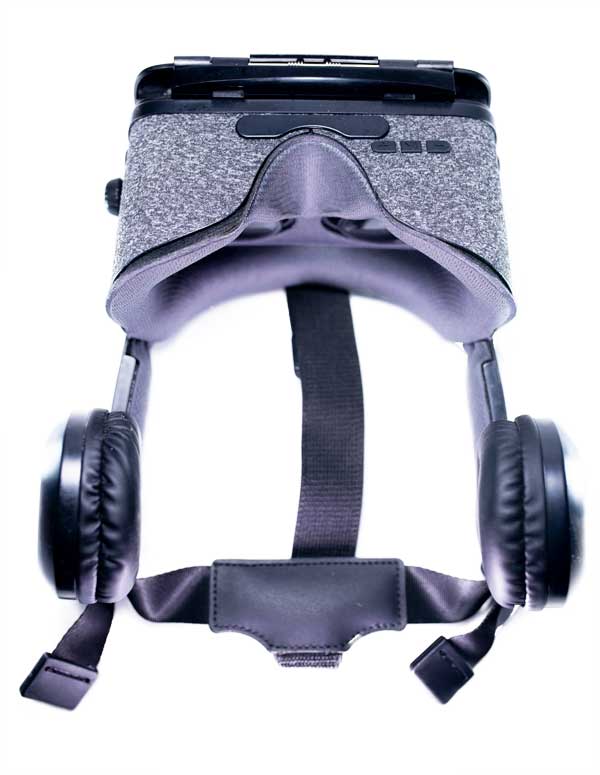 If you have connected the audio jack to your phone, then the three buttons at the bottom of the headset will work – This is just your standard volume up, volume down, and play buttons… I kind of don't like the placement though, and it is hard to reach when you are wearing the headset. It would have been better the buttons are slightly larger or placed on the side of the headset.
Also, please remember to buy your own Bluetooth controller, it really makes VR navigation a lot easier. Also, if you have a Daydream-compatible phone, a Daydream-compatible controller will make things so much better.
OPTICAL QUALITY

For you guys who are nearsighted or farsighted – Fear not, we don't have to wear glasses on this headset. It is rated to be good for Myopia 0-600°, and Hyperopia: 0-200°.
FIT & ERGONOMICS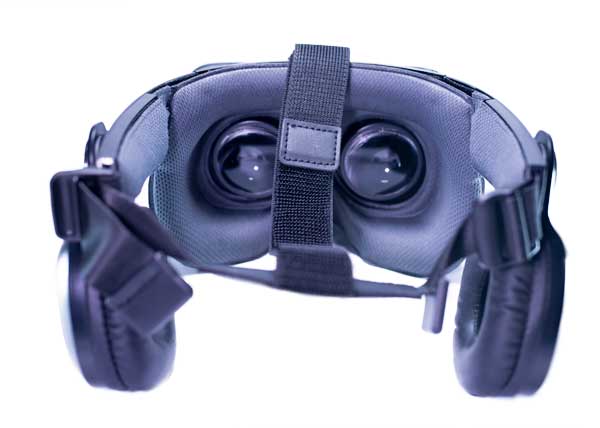 According to the specs of the BOBOVR, the dimensions are 206 X224 X 117 mm. That is pretty comfortably sized and should fit most humans well enough. Adjusting the straps is also very easy – There is a velcro on the top strap, and quick release/tighten straps at the back.
There are 2 things that I really don't like about this headset though:
The nose area cavity is too small for my Jackie Chan nose. It basically pinches on the nose bridge and can be uncomfortable to wear for extended periods… Which is not recommended in the first place anyway.
The front cover encloses the phone. While it does prevent some irritating light leaks, it also heats up the phone. I can literally feel the heat through the headset after using it for 20 minutes… Plus, it covers up the camera as well, not an AR-friendly design.
THE LENSES
The lenses on the headset can be adjusted via 2 knobs on the right-hand side. Overall, they are pretty decent for general use… But if you want to really pick on it – The edges of the lenses are very soft and fuzzy. You might also pick up some reflections on bright scenes.
WASHABLE FACE PIECE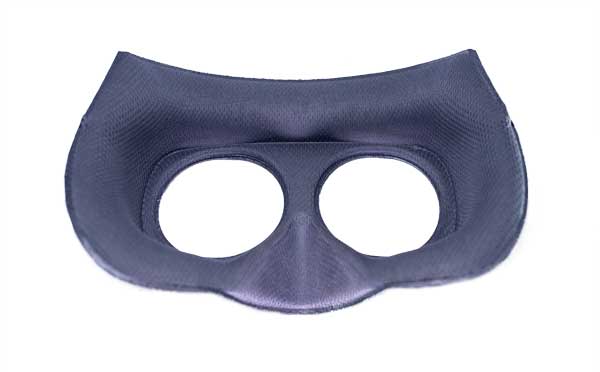 Rejoice fellow folks with oily skin. The facepiece can be taken out for washing, and it velcros back. But take note that the "outer fabric shell" of the headset still cannot be removed for washing.
SOUND QUALITY

Now for the final million-dollar question – Just how do the headphones sound like?
SOUND PROFILE
No specs were given on the headphones. Guess it is so bad that they don't even want to show it. But here's how it sounds like:
Lows: Well… Not too bad, at least not lame pops. Has a little bit of bass.
Mids: Vocals sound kind of flat-ish.
Highs: The only decent range. Violins and soprano sound pretty OK.
Clarity: Can get a little "overly sharp" at times.
While some other online reviewers went "I LOVE IT" on the BOBOVR headphones… I personally think it has zero appeal to people who are more demanding with sound quality.
STUCK WITH SUB-PAR AUDIO
The other bad thing is that the headphones are stuck on the VR headset, there is no way to remove them without breaking the entire thing. So, a dumb solution to solve a rather dumb design is to wear your own earphones underneath.
SUMMARY

Finally, here is the BOBOVR Z5 VR headset in a nutshell.
THE GOOD
Decent build quality.
Decent optical and sound quality.
Affordable, good value-for-money.
THE BAD
Nose cavity too small.
Unremovable headphones.
Dust and dirt magnet. Not really washable.
SPECIFICATIONS
Size: 206 X224 X 117 mm
FOV: 120° max
Weight: 350g
Myopia: 0-600°
Hyperopia: 0-200°
Pupillary distance: 60-72mm
Compatible phones: 4.7-6.2 inches
DECENT

Thank you for reading, and we have come to the end of this review. While the BOBOVR Z5 may not be the best in the world, but it is still mighty decent if you don't pick on it too much. The affordable price also makes it a good entry-level headset.
I hope that this has helped you, and if you have anything to share with this review, please feel free to comment below. Good luck and happy shopping!