Welcome to a list of recommended Google Chrome eBook extensions. By default, Google Chrome is unable to open EPUB and MOBI files. That is quite a bummer given how popular eBooks are in the modern-day… But fear not, all we need is to install an extension. Read on for a whole list of eBook extensions!
TABLE OF CONTENTS
CHROME EBOOK EXTENSIONS

Now for the list of eBook-related extensions that you can add to Google Chrome.
EBOOK READERS
1) EPUB READER
Do a search for "epub reader" on the Chrome Store, and there will be quite a few to choose from. This is a popular reader and one that I personally use too. The installation used to be very straightforward until some security features were added to Chrome… It still works, but some manual settings are required if you want the "additional features".
To allow "drag-and-drop EPUB files from the desktop into Chrome" – Open the extensions page chrome://extensions/ > epub reader > click on "details" > scroll down and enable "Allow access to file URLs".
Double-click on EPUB files to open them in Chrome (on a Windows PC) – Right-click on an EPUB file > open with > choose another app > check "always use this app to open EPUB files" > then search for Chrome under "more apps".
2) (YET ANOTHER) EPUB READER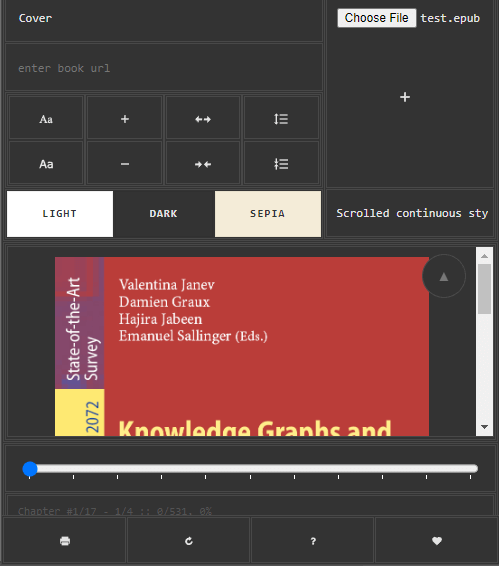 This is yet another ePub Reader that is called "ePub Reader". No idea what happened here, but everyone seems to have a lack of creativity when it comes to naming ePub Reader extensions. Anyway, this one works too.
3) PDF READER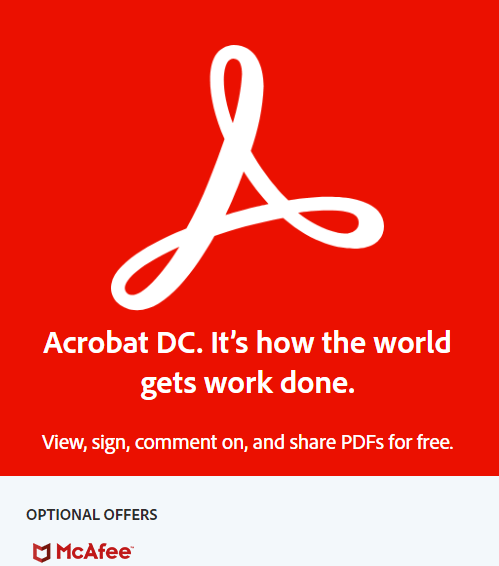 Google Chrome should be able to open PDF files without installing anything. But if it somehow does not work, simply download the official Acrobat Reader from Adobe. Run the installer, and they will offer to install the Chrome extension.
4) READIUM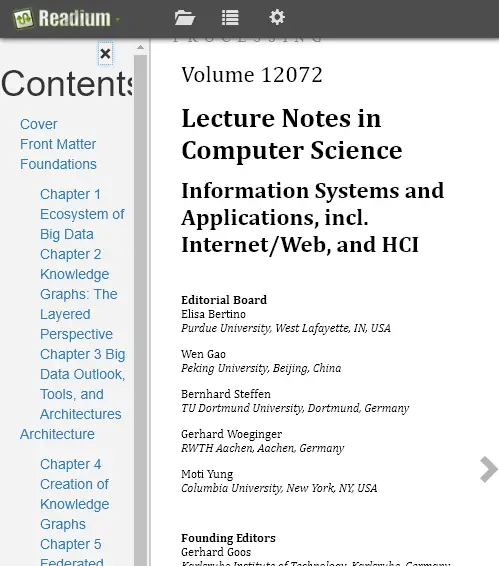 Readium was one of the best Chrome eBook readers… was. Until Google decided to remove Chrome Apps support from Windows, Mac, and Linux in 2018. Although this is still available in the store, it will sadly have no further updates.
5) MOBIPRESS EREADER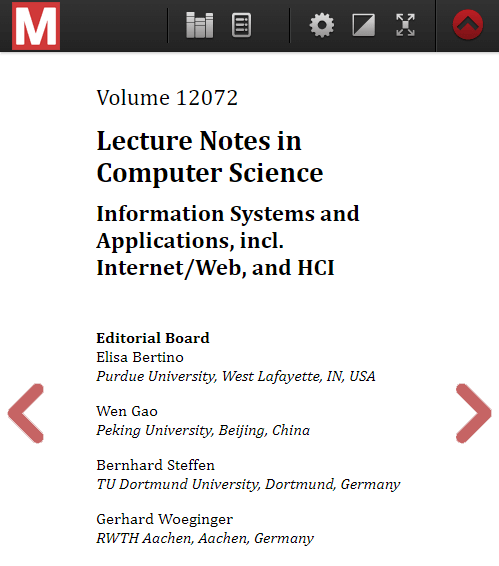 The MobiPress eReader is another pretty decent eBook reader. But take note again, this is a Chrome App that you can still install on Windows and Mac, but it is no longer supported officially. Lastly, the name is pretty confusing – Even though it is called MobiPress, this one cannot open MOBI (Kindle) files, and can only open EPUB files.
EBOOK CONVERTERS
6) EPUBPRESS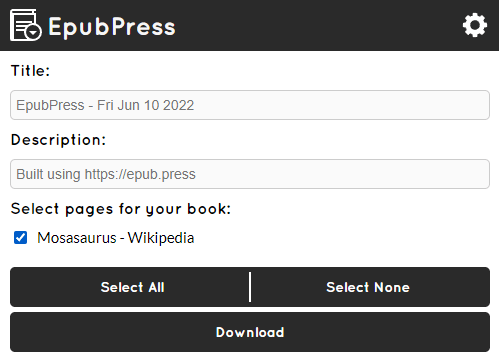 Want to save a webpage for future reference? Or save it as an eBook to read at a later time? This nifty little extension will allow you to do just that, converting webpages into EPUB, allowing you to read on your Kindle, iPhone, iPad, or Android device.
7) DOTEPUB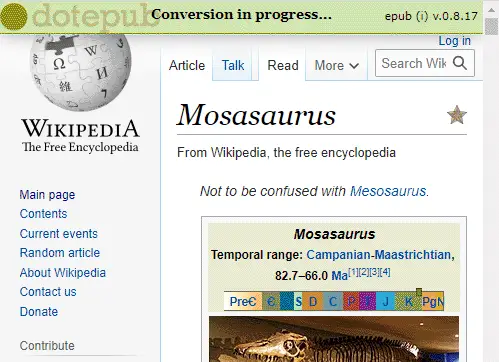 This is yet another "save a webpage into EPUB" extension… If the previous one isn't to your liking.
8) PDF MAGE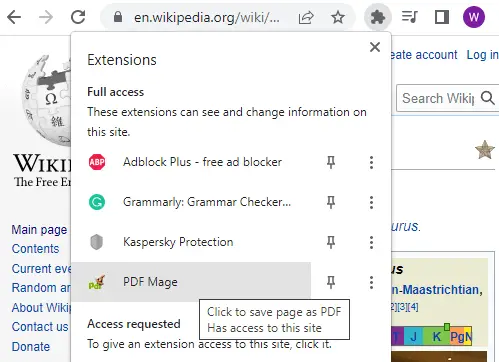 Have problems with EPUB files or prefer to use PDF instead? Here is an extension that will allow you to save a webpage to a PDF file instead.
P.S. If you don't want to use any extensions, you can also "convert" into a PDF file by printing the page > Then select "print to PDF" (you need to have Acrobat installed first).
9) PRINT FRIENDLY & PDF
This is an alternative for PDF files, and I actually prefer this one… It comes with controls to change the text size, remove images, and even email yourself.
EXTRAS
10) GUTENBERG EBOOK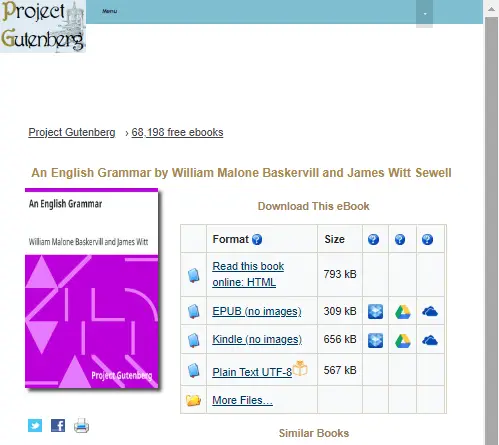 For you guys who have not heard of Project Gutenberg before – It is an online library with over 60000 free eBooks. No fees and no registration is required. It's something like Wikipedia, only for eBooks.
This extension adds a few more small icons to the website, allowing you to easily download and save the eBooks on Gutenberg to your Google Drive or Microsoft One Drive. It just adds a lot of conveniences.
11) TALKIE: FREE TEXT-TO-SPEECH
Want to listen to the eBook while driving or doing something else? Talkie is a free text-to-speech extension that will do just that – It works on web pages, PDF, but take note, not with EPUB.
12) FICLAB
Finally, here is another "save to EPUB" extension. But this one comes with a small twist. It works especially well with a list of Fiction websites, allowing you to create ebooks from those websites with ease.
13) JUST READ
Last on the list, Just Read is not quite a "legit eBook" extension. But this extension adds a "reading mode" to Chrome – It makes websites easier to read by stripping ads and removing the distracting stuff.
USEFUL BITS

All right, that's all for the list of extensions. Here are some extra bits that may be useful to you.
HOW TO MANAGE CHROME EXTENSIONS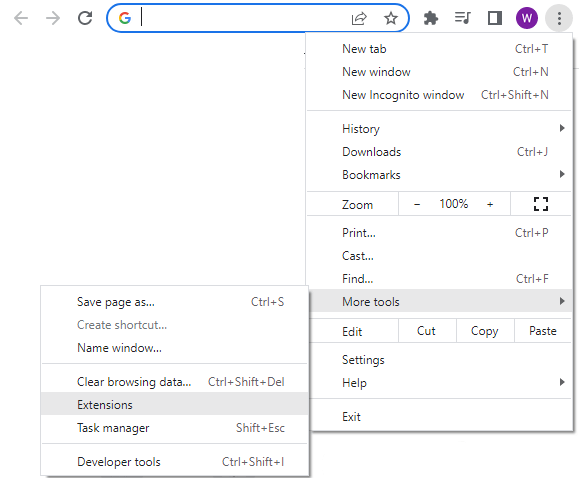 To manage the installed extensions, hit the ⁝ button at the top-right corner > More Tools > Extensions… Or just open a new tab and enter the URL chrome://extensions/.
This part should be straightforward – Enable, disable or uninstall the Chrome extensions you don't need on this page.
DIGITAL RIGHTS MANAGEMENT (DRM)
Digital rights management (DRM) tools or technological protection measures (TPM) are a set of access control technologies for restricting the use of proprietary hardware and copyrighted works.
In layman's terms, DRM is a digital mechanism to protect ebooks from piracy, it prevents people from making copies easily. What has DRM got to do with the extensions? It is difficult to deal with DRM, and most Chrome extensions simply don't have the capability to open DRM-protected ebooks.
That is, eBooks bought from reputable online shops are probably protected by DRM. Don't expect the Chrome extensions to open these eBooks properly.
THE END

Thank you for reading, and we have come to the end of this guide. I hope this has helped you to better understand, and if you have anything to share with this guide, please feel free to comment below. Good luck and may the cyber force be with you.