Welcome to a review of the Plextone Variable Sound G25 Gaming Earphone, and let me start with a confession. When I first saw this "variable sound gaming earphone", my immediate thought wandered off to the expensive FiiO dynamic drivers and sound filters. Then, a $30 pair of affordable earphones with sound filters?
Really? What good can this "yet another gamer gimmick" do? Yes, I purchased this earphone half out of jest and curiosity. But it actually turned out to be a pretty decent performer for its price point. Read on!
THE OVERVIEW
Price
About USD $30 (As at the time of writing)
Links
Facebook: Link
Get from eBay: Click here
Packaging

Has everything – Earphones, ear caps, extension cord, clip, manuals, etc…
Build Quality

Tangle-free cables, solid earbuds. The right side went half-deaf after just 2 weeks.
Design

Typical "gaming earphone". Earbuds don't quite fit well, even after changing the caps.
Sound Quality

On the bassy side, rather dull mids and highs.
Value

Highly affordable quality gaming earphones.
Overall

Mighty decent performance for the given price point.
TABLE OF CONTENTS
THE PACKAGING

Usually, I don't expect much whenever I purchase affordable earphones. But this Plextone "gamer earphones" actually delivered more than my initial expectations.
FIRST IMPRESSIONS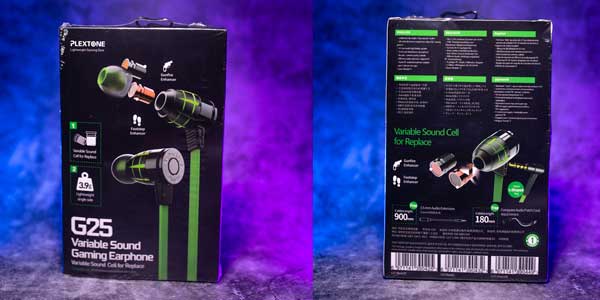 For once, Plextone actually has a local distributor in Singapore, and I got a box that is in good shape. Very decent design, I must say. Good enough for store display, and it has none of those embarrassing broken Google-translated Chinglish.
WHAT'S INSIDE?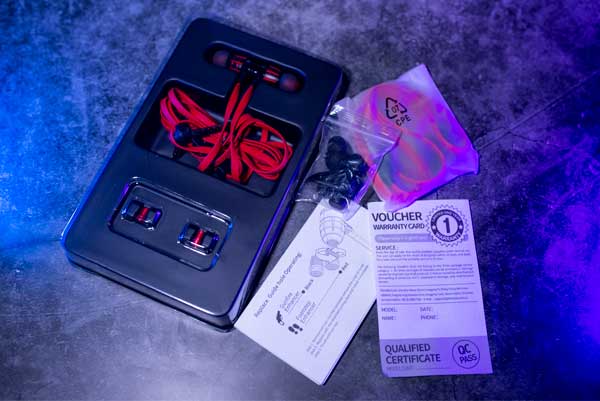 The part that surprised me. This is some good, complete, and presentable packaging.
Earphones.
2 sets of sound filters.
Ear caps – Small, medium, large.
3.5mm extension cable.
Clip.
Instruction book in multiple languages.
Warranty card.
BUILD & DESIGN

The packaging changed my mind about the quality of this pair of earphones, and true enough – Plextone does deliver some good stuff.
QUICK WALKTHROUGH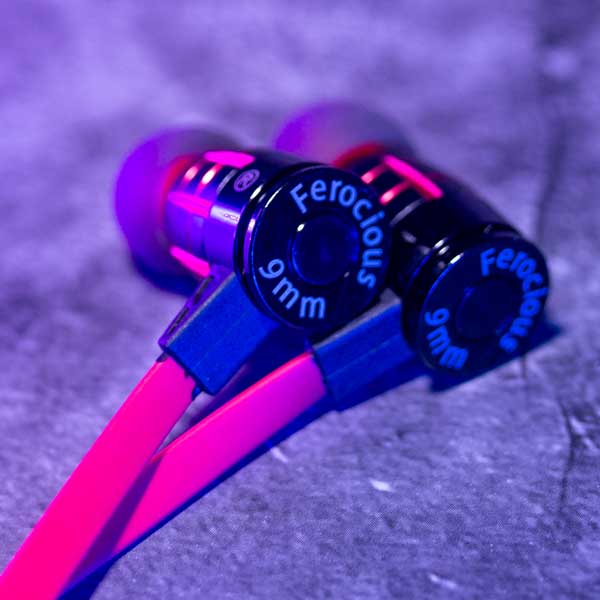 These guys are not messing around when they mention "bullet earphones". The rear "ferocious 9mm" end where the driver sits is made of hard plastic, and the center part is metal. None of this feels cheap and flimsy, you can rage throw and it will survive.
Edit: I take back the "built like a tank" statement, the right-side started going "half-deaf" after just 2 weeks of usage. I did not pull on the cables, nor abuse them. That goes to show some poor-quality cables.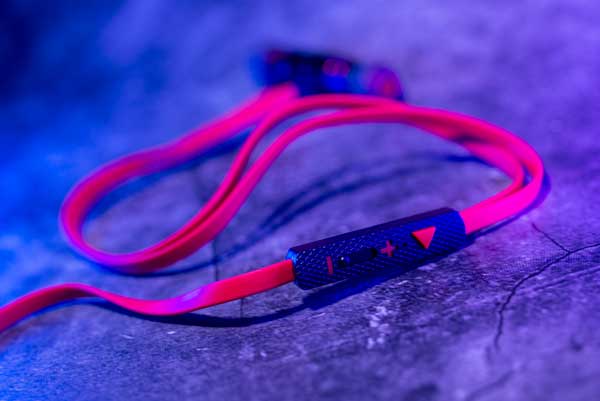 Tangle-free ribbon cables, and an attached controller/microphone. Kind of an interesting design here – The "play" is a button, but that is an actual volume slider that I thought had gone extinct in this digital age.
A FEW SMALL MISSES
A couple of small misses that I will pick on:
The placement of the microphone/controller is not the best, it hangs on the chest. Being a "gamer earphone", this will pick up a lot more of the keyboard/mouse clacking. Just what were the designers thinking?
It will be better the controls are on one side of the earphone – Closer to the mouth, pick up more voice, not noise. This will also make it easier to distinguish which is the left or right side.
As a "gaming earphone", it is also sorely missing a mute button.
SOUND QUALITY

I will say that the Plextone actually churned out some pretty decent notes, but the sound quality is too "gamer" for my liking.
SOUND PROFILE
Lows – Powerful "for gaming" bass notes as advertised, but can be overwhelming at times.
Mids – On the softer side, slightly muffled.
Highs – Decent. Just not luscious.
Clarity & Soundstage – Good enough. Able to pick out individual instruments.
Noise Isolation – Blocks out some environmental noise. Could be better if there were foam ear caps and sits a little deeper into the ear canal… That is a cheap $2 "side purchase" if you want to buy your own foam caps nonetheless.
What I am not digging is the "over-exaggerated THX-like bass", it tends to overpower the already underperforming vocals and instruments. But that is just a personal preference, and I am sure some bass heads will love this kind of sound profile. Overall, the Plextone still offers some good sound quality for its price point.
SOUND FILTERS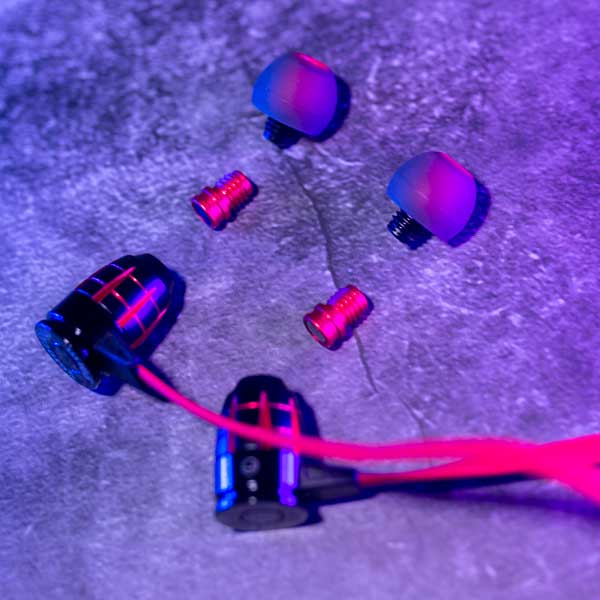 The Plextone G25 comes with 2 sound filters –
Black to pick up "better gunfire".
Red to pick up "better footsteps".
I am guessing black produces more bass, and red is supposed to be more on the mids. But know what? I can't tell hear any difference. Even if there was any, it is very subtle. My take on this "sound filter" thing – Yes, it's a gimmick.
A grim reminder that the G25 is an affordable pair of earphones, not some over-engineered ones where the filters really make a huge difference… At least it is not overpriced.
THE SUMMARY & AFTERTHOUGHTS

That's all for this review, and here is a small section on some extras and links that may be useful to you.
TECHNICAL SPECS
Frequency Response: 20Hz to 20KHz
Impedance: 16 Ohms
Sensitivity: 101 dB
THD: <0.1%
Drivers: 9mm
THE GOOD
Affordable and mighty decent earphones.
Tangle-free cables.
Excellent packaging.
THE BAD
An overwhelming, bass-heavy sound profile.
A few small design misses.
AFTERTHOUGHTS
After just a few weeks of using the Plextone, the right earpiece went half-deaf. A little more later, the G25 is in the rubbish bin. Goes to show a sub-par design and really bad quality control… If there's any at all. Maybe that's because I am a heavy user, but I have had affordable earphones that easily last longer than "a few months".
VERDICT

Sure thing, I cannot say that the Plextone G25 is perfect, but it actually impressed me with some really good packaging and quality. I personally don't quite like the bassy sound profile, but if you love gaming and watching "explosive movies" – This is a mighty good budget consideration.
Thank you for reading, and we have come to the end of this review. I hope this has helped you, and if you have anything to share, please feel free to comment below. Good luck and may the cyber force be with you.