Welcome to a review of the LIGE 2021 Smartwatch (ZL02-7764). When it comes to Chinese smartwatches and activity trackers, I have been disappointed a couple of times, and pretty much only trust the big brands now – Xiaomi, Huawei, and Amazfit (also a brand by Xiaomi).
But when I checked back and saw LIGE with their own line of smartwatches, that got me curious again. For those who have not heard of LIGE, they are a rather reputable Chinese watch marker that traditionally dealt with mechanical watches. So, are their smartwatches any good? Read on to find out!
THE OVERVIEW
Price
About USD $30 (As at the time of writing)
Links
Official Website: Link
Get from eBay: Click here
Packaging

Has the basics – Watch, charging cable, instruction menu.
Design

Subtle design – Does not stand out, not ugly either.
Functionality

All the modern-day basics – Watch, read messages, remote selfie, remote music player.
Build Quality

Seemingly solid, bright IPS screen. Not very responsive though.
User Friendliness

Cannot function properly without a smartphone – Cannot do settings without one.
Value

Costs only a fraction of other big brands, work sufficiently well.
Overall

Not the best in the market, but mighty decent given the price.
TABLE OF CONTENTS
THE PACKAGING

Now, I have actually purchased other Chinese watches before, and a few of the "lower-end" ones came as-it-is packed in bubble wrap… So seeing a LIGE box in the mailbox is kind of refreshing for a change. 😆
FIRST IMPRESSIONS & UNBOXING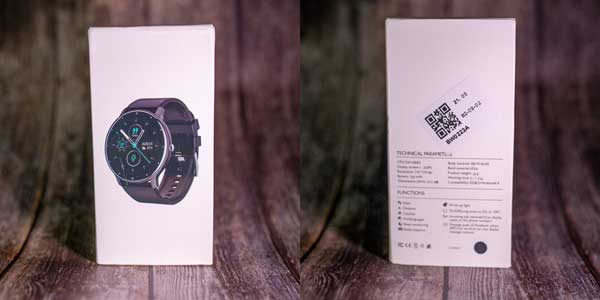 A box! It's not much, but at least there's some form of protection for the watch itself. Nothing exciting here though, just a piece of foam inside to prevent the watch from being crushed during transport.
A small part of myself still secretly hoped LIGE will at least add a security sticker to the box. Prevent pesky custom checks from opening a brand new watch, and drop it in the process. Pretty sure that happened somewhere before… When someone received a watch with scratches all over it.
WHAT'S INSIDE?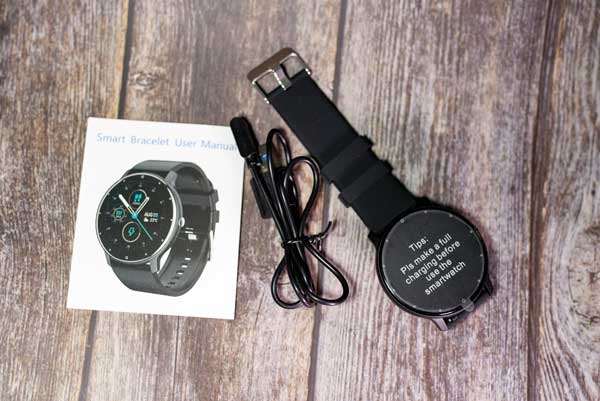 The smartwatch itself.
USB charging cable.
Instruction manual.
Didn't have high expectations for a "nice packaging", it is what it is, at least all the basics are inside.
BUILD & DESIGN

The very basic packaging aside, the build quality of the watch itself is also very decent.
A QUICK WALKTHROUGH OF THE LIGE 2021 SMARTWATCH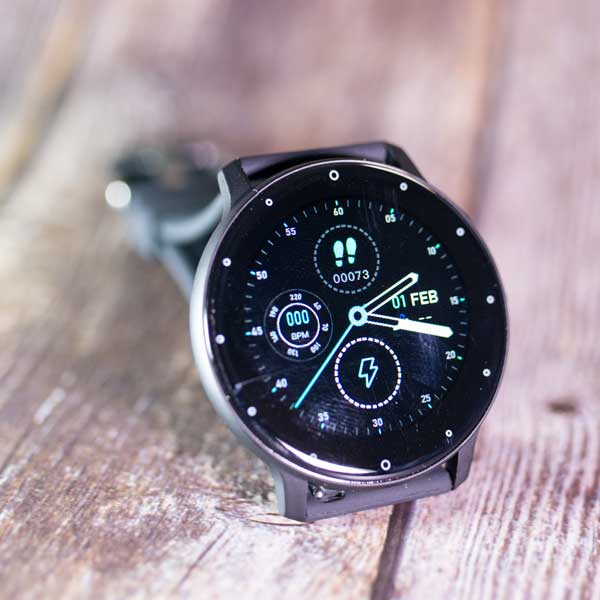 The 2021 LIGE smartwatch has a very clean and subtle design. Nothing fanciful, nothing that sticks out like a sore thumb. The watch face is supposedly made of Gorilla glass… Not sure about that claim, but it is at least similar to the "common glass" on smartphones. Yes, this is another annoying fingerprint and smear magnet.
As for the display itself, I didn't have a lot of expectations for a budget smartwatch to have anything decent. But I was pleasantly surprised, and this screen is bright enough even outdoors (just don't put this against a full afternoon sun).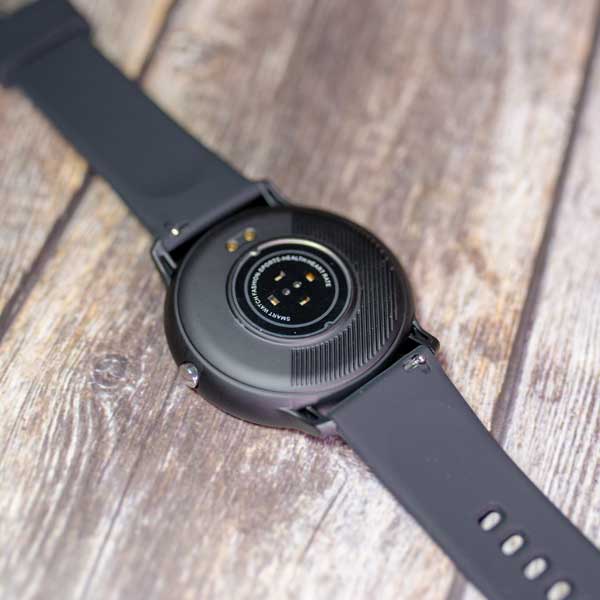 The watch only has one button on the right side, used as both the "on/off" and "home" buttons. The rear side has nothing too fanciful either, just the heart rate sensor and charging port – I Will go more into that later.
THE STRAPS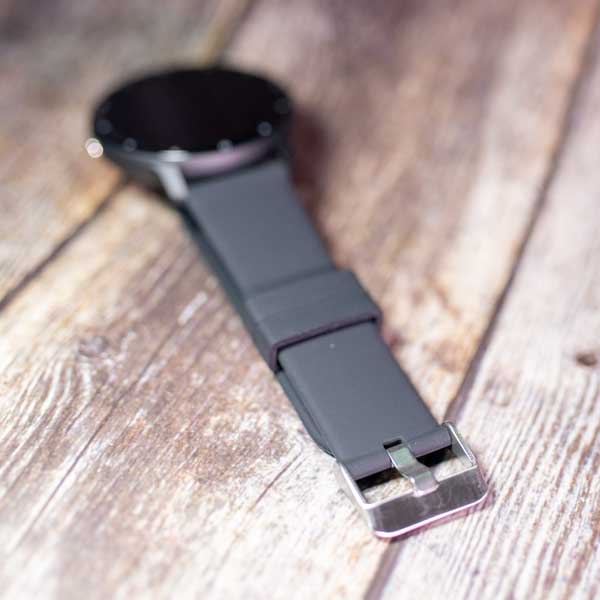 Now, LIGE offers a few variations to the straps. I chose the silicon straps because I jog very often, mesh and bracelet are going to be destroyed in no time from the sweat. Nothing to complain about the quality, it's soft and has no sharp edges. Either way, the straps are fully replaceable.
USAGE EXPERIENCE

The watch's build quality and design are very decent, but sadly, my usage experience of this watch has not been the best.
APP DISASTER & HUGE PRIVACY ISSUES
How difficult can a simple smartwatch be? My initial thoughts were – Set the date/time, end of story. But no, there is absolutely no way to set the date and time in the watch itself. It has to be paired with a smartphone to adapt the date/time. Thus, I was forced to download and use their "JYouPro" app… Which is another piece of crap.
Firing up the app, I had to grant a load of access permissions. Even when "push notifications to watch" is switched off, even when "allow remote camera" is switched off. I turned a blind eye to all those at first and continued to set the watch up. It paired and set the watch up without any issues.

But what happened afterward is quite jarring. Yes, this app continues to run in the background even after you close it. I understand that it needs to run to push notifications to the watch, but no, all those options are turned off.
P.S. I don't feel safe using this app at all and uninstalled it after the initial test/setup – It does not offer a lot of value in any case.
PUSH NOTIFICATIONS & REMOTE CAMERA
Credits are given where due – They work. Period. But as with most other smartwatches, you still have to pull out the smartphone to reply to the message.
SPORTS TRACKING FAILURE
One of the main reasons why I bought this watch is the fitness tracking. But as you can see, the built-in tracking in the app is complete rubbish. I ran for 20 minutes only to cover 0.09 KM. What am I, a sloth? Now, I also tried to use the smartwatch as a heartrate monitor for Runkeeper – Didn't work.
Runkeeper just couldn't even pair with it. I am guessing it will be the same for Strava too. The only app that seems to be supported is Google Fit, which I don't use. So, it's a bummer. Just use the watch's built-in "live sports mode" to track your heart rate, forget the app.
TRACKING ACCURACY
Not the most accurate, but somewhere good enough.
My resting HBR is usually around 60+, watch registered an average of 64.
After a quick warm-up, shoots up to around 90.
As I am running, goes up to 150-160.
Pretty accurate, just don't expect 100% ECG kind of accuracy.
CUSTOMIZABLE WATCH FACE
Truthfully, I was expecting more. But still, there are plenty to choose from, some are actually pretty cool.
CHARGING & BATTERY LIFE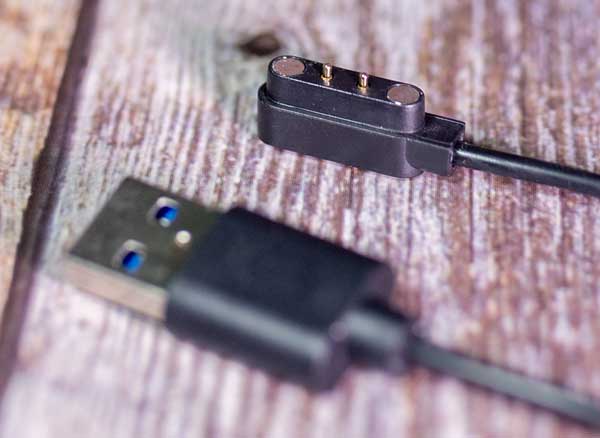 The battery life is very commendable, a full charge will easily last for days; This watch only needs to be charged once every week. One thing I don't quite like is the custom non-standard USB cable. Lose or break this one, you will have to specially buy another one from LIGE again.
SUMMARY & AFTERTHOUGHTS

That's all for this review, and here is a small section on some extras and links that may be useful to you.
TECHNICAL SPCIFICATIONS
CPU: DA14683. For you techies, here is the tech sheet. Basically a low-powered ARM Cortex M0 core.
Display: 1.75″ IPS, 240 DPI
Battery: 200 mAH
Dimensions: 250 X 45.5 X 10.8 mm
Weight: 35g
Battery Life: 5-7 days
Compatibility: iOS 8.2+, Android 4.4+
THE GOOD
Very affordable – Costs only a fraction of the big brands.
Has all the basic functions of a modern smartwatch.
Very decent build quality.
Long battery life.
THE BAD
Not very accurate health tracking.
Kind of a broken app.
Must have a smartphone to work, smartwatch cannot function independently.
A rather unresponsive screen or system.
AFTERTHOUGHTS
After owning the Lige smartwatch for over 6 months, I have to be completely honest – I gave up on this smartwatch after just a couple of months for various reasons.
Something about the app just does not feel very secure.
Does nothing as an activity tracker. It is inaccurate, impossible to use with other apps such as Runkeeper and Strava.
Does not offer a lot of value. I just pull out my smartphone to read messages, answer calls, and do all my "stuff".
Still requires smartphone sync to set the date/time… and for whatever reasons.
The only useful feature, maybe the time and date.
This watch literally became a "dumb watch with not-so-useful features". I eventually lost interest, I can live without it anyway. But ultimately, this is just my personal experience. This may still work for you guys who prefer watches.
THE VERDICT

The LIGE 2021 smartwatch is far from perfect, and the app is cranky. But it is still a fully functional smartwatch, priced at a fraction of the big brands. Will I recommend it? Yes, I will say that this is a perfectly good basic smartwatch for those who are on a tight budget.
Thank you for reading, and we have come to the end of this review. If you have anything to share, please feel free to comment below. Good luck and may the cyber force be with you.