Welcome to a review of the UKKUER SN-P18 Bluetooth Headphones. Now, this is a pair of popular headphones that have been floating all over various websites. What caught my eye is the number of features it has, at a seemingly impossible price point. How well do these affordable headphones fare? Read on to find out!
THE OVERVIEW
| | |
| --- | --- |
| Price | About USD $30.00 (As at the time of writing) |
| Links | Get from eBay: Click here |
| Packaging | Has a box and cables. |
| Build Quality | Overall decent, does not feel rugged though. |
| Functionality | FM, Bluetooth, micro SD card reader, wired mode. |
| User Friendliness | Needs a little bit of figuring out. |
| Sound Quality | Flat vocals, flat instruments, pronounced bass. |
| Value | Very affordable, decent headphones. |
| Overall | Stacked with features, but bad sound quality. |
TABLE OF CONTENTS
THE PACKAGING

To be truthful, the UKKUER has quite a number of positive feedback and reviews online. I was expecting a little more from the packaging, but what came in was rather disappointing.
FIRST IMPRESSIONS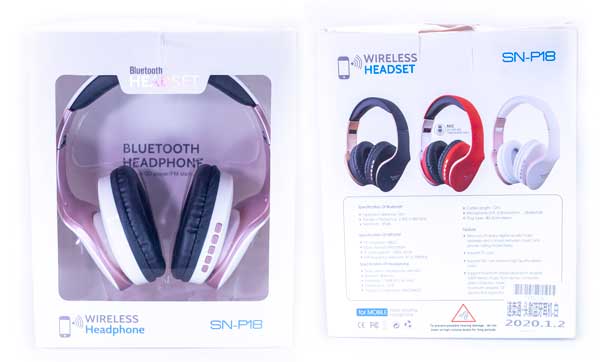 The box came in a little battered from the postage, but still in one piece nonetheless. I was kind of expecting a little more padding, protection, and professional design. But I guess my expectations were set a little high. This is a pair of budget headphones after all – This basic packaging did what is intended, protect the headphones. End of story.
WHAT'S INSIDE?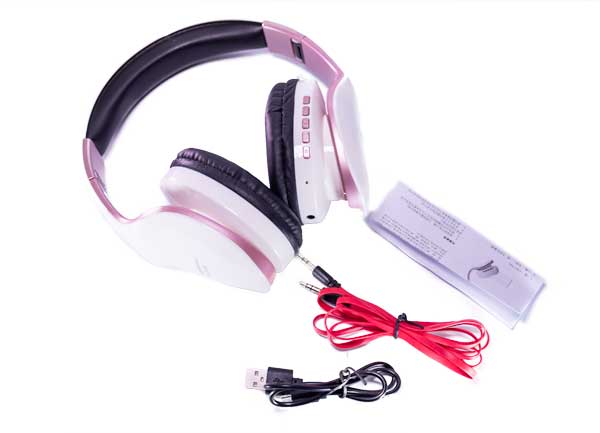 Just the basics.
Headphones.
Micro USB charging cable.
3.5mm audio cable.
Instruction… paper in English and Chinese.
BUILD & DESIGN

Won't lie, the design actually looks pretty good, but and overall build quality is decent.
QUICK WALKTHROUGH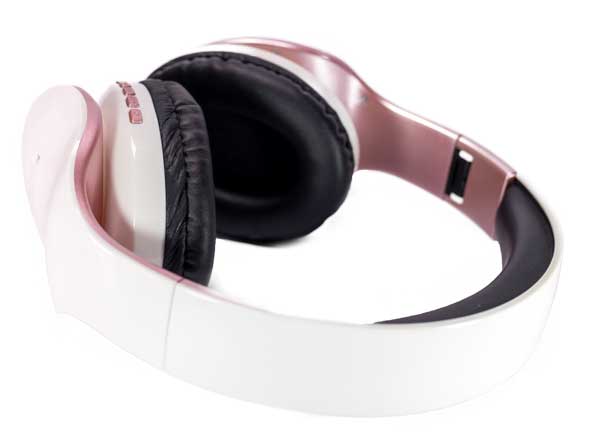 The headphones themselves are almost "one solid piece", less the adjustable sides. This UKKUER is also foldable, but something about the hinges feels rather flimsy and may break with a little more force.
All the controls are on one side of the headphone – Micro SD card slot, micro USB charging port, microphone, control buttons. One big miss here though, which is the left and right side is not indicated. I had to manually play a sound test video to figure out the side with the controls is left.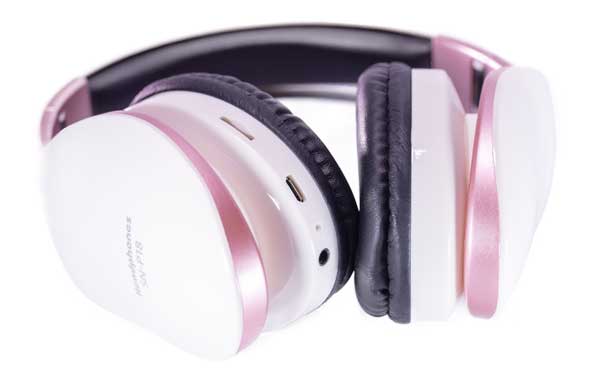 The rest of the build seems to be decent enough, with good padding. Although the ear cups are too small for my big ears, and whatever "noise isolation" they claim can be thrown out of the window. This thing just leaks environmental noise left and right.
Lastly, something about the weight of the UKKUER feels off. Given the number of electronics, this is awfully light… Some people may think lightweight is good, but I have a bad hunch that they went cheap with the drivers. More on that later.
SOUND QUALITY

Nope, don't expect good sound out of the UKKUER. I personally give it a fail.
SOUND PROFILE
Lows – Pronounced bass notes.
Mids – Flat.
Highs – Flat.
Clarity & Soundstage – Nope. Flat and monotonous.
The best I can explain the sound quality – The UKKUER sounds like a repurposed old telephone with some failed bass enhancements. Yes, vocals and instruments sound dull, with a pronounced bass taking over.
I first thought it may be some issues with the Bluetooth and switched over to using the audio cable. Same old story. These guys probably cheap out on using some crappy drivers.
BATTERY & WIRELESS

For this last section, let us walk through the battery and wireless.
FEATURE PACKED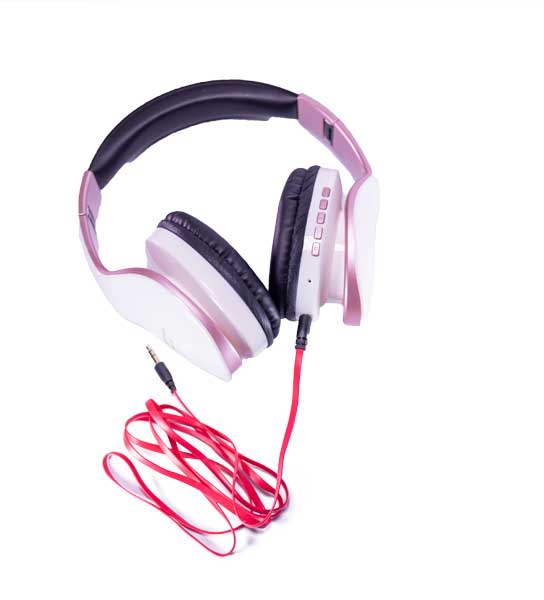 The Bluetooth connection on this fella is pretty much seamless, just power on and pair with the device. As for the range coverage, it is… "typical Bluetooth" with good reception within 1 room (5m or 16feet).
But there are other modes of playing music with an inserted micro SD card, FM radio, and also connecting with a cable. Not a fan of the FM radio though, the auto-scan is way off, and full of static.
BATTERY LIFE & CHARGING TIME
For the battery life, I have a confession to make. I couldn't stand using this pair of headphones for more than an hour, the sound quality made my ears bleed. But the initial charge took about 2 hours as advertised, and supposedly able to play for 7 hours.
THE SUMMARY

That's all for this review, and here is a small section on some extras and links that may be useful to you.
TECHNICAL SPECS
Bluetooth: 4.2
Frequency Response: 20Hz to 20KHz
Play Time: About 7 hrs
Continuous Talk Time: About 3 hrs
Charging Port: Micro USB
No specs were given on the impedance and sensitivity… I am guessing it's so bad they don't even want to show it.
THE GOOD
Affordable.
Feature-packed.
Decent build quality.
THE BAD
Bad sound quality.
Controls are a little hard to reach.
VERDICT

The UKKEUR may be feature-packed, but the bad sound quality is a real turn-off. I am not saying this is complete trash though. If you are just looking for a pair of headphones with "affordable", "plenty of features", and "it works" – This is the right one. Otherwise, a bad choice for audiophiles.
Thank you for reading, and we have come to the end of this review. I hope this has helped you, and if you have anything to share, please feel free to comment below. Good luck and may the cyber force be with you.