Welcome to a review of the Lenovo HE08 Bluetooth Earphones. In this age where a certain half-eaten apple is removing the charger and earpiece from their smartphone package, Lenovo is actually offering their own line of affordable Bluetooth earphones.
Yes, call me a frog in the well. But Lenovo is actually one of my least expected companies to be getting into the earphones game. I stumbled on their earphones one, got one of those out of curiosity, and just how well does it fare? Read on!
THE OVERVIEW
Price
About USD $15 (As at the time of writing)
Links
Official Website: Link
Get from eBay: Click here
Packaging

Has all the correct basics. It's a "professional brand" after all.
Build Quality

Seems durable enough.
Functionality

Long-lasting battery, but fairly awkward "interface design".
User Friendliness

A few design hiccups everywhere.
Sound Quality

Good mids and highs for the given price.
Value

It is cheap, and it works well.
Overall

An affordable "professional brand" Bluetooth earpiece.
TABLE OF CONTENTS
THE PACKAGING

The packaging that I will get from affordable headsets is usually "brown box" or "bubble wrap only". But since this is Lenovo, I expected a little more… And was slightly disappointed.
FIRST IMPRESSIONS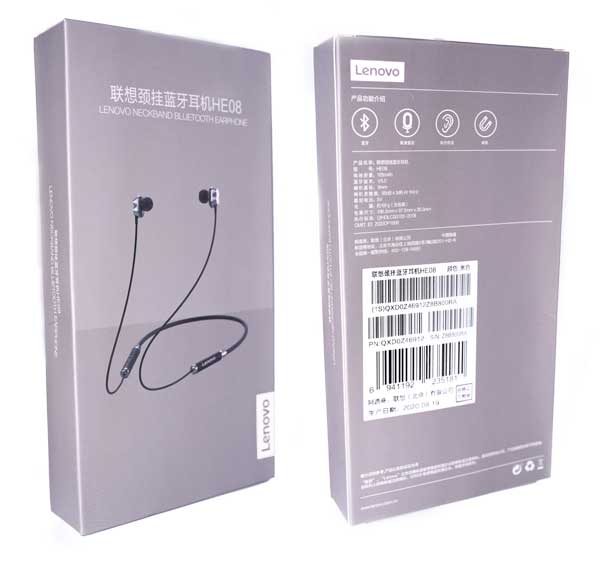 It's a grey box with some level of design. It's plastic-wrapped too. Well, maybe I had a little too much expectation for an affordable earpiece… But I will still personally rate this as a "passable" for a "basic good commercial product" – Not fantastic, but it works.
P.S. Yes, the box is in Chinese, the address on the box points to the Lenovo HQ in Beijing. So I am guessing this is meant for the Chinese market, exported by some online parallel sellers to make a quick buck or two.
WHAT'S INSIDE?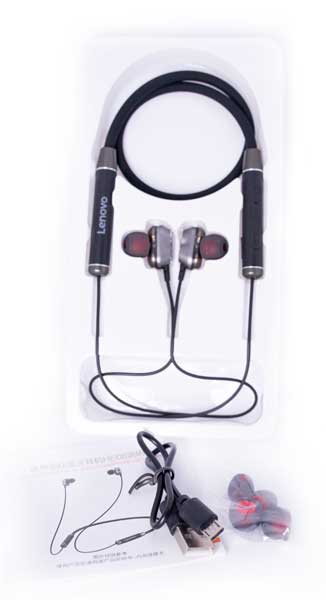 The Bluetooth Earphone itself.
Very short micro-USB charging cable.
Extra earbuds (1 pair that is small, another is larger).
User manual in Chinese.
In summary, it covers all the basics.
BUILD & DESIGN

The basic packaging aside, the earphone itself is also actually pretty decent… Except for a few small misses.
QUICK WALKTHROUGH
Well, a straightforward design here – The neckband part is not "hardwire" but just "thick wire". The two "canisters" are made of a combination of plastic and metal alloy. Overall, they just feel pretty rugged and have some decent build quality.

The button layout is pretty typical – Volume down, power, and volume up. But the design is one that I will especially highlight, it is totally off. The buttons are flushed against the "canister", with only a small depression in the center power button. It is extremely difficult to distinguish which button is which while jogging, or even for general usage.
Right beside the buttons is the micro USB charging port. Yes, that is not USB-C. Another design hiccup here – The cover for the charging port is very tight and difficult to open. Also, not a lot of space allowance, the cover will be squished against the USB cable when plugged in.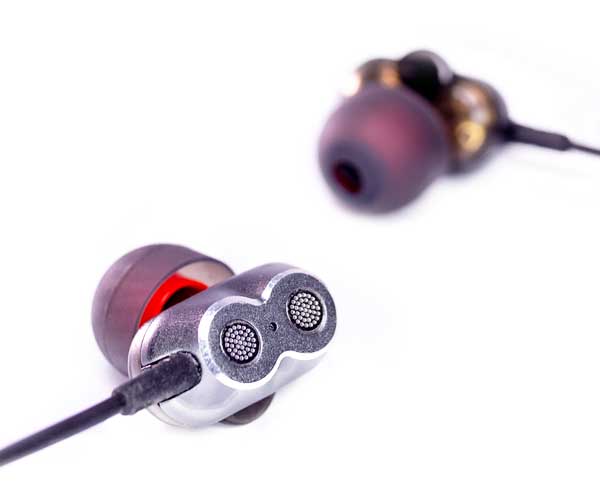 Dual drivers, just-in-case you have not noticed from their spec sheet.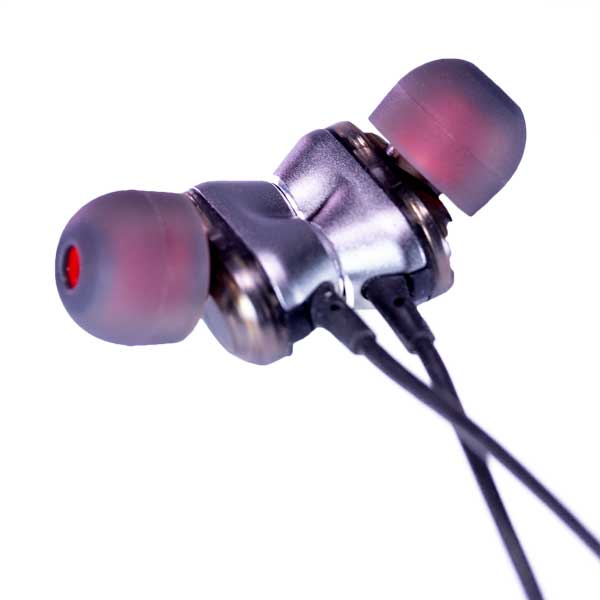 They are magnetic and snaps together. Yet another design flaw – The left and right sides are not indicated. I have to play a "soundstage test" YouTube video to figure it out myself, and the side with the controls is the left.
SOUND QUALITY

The design hiccups aside, the Lenovo HE08 actually sounds pretty decent for a $15 piece of earphones.
SOUND PROFILE
It's kind of hard to describe how it sounds like in words, but let's try:
Lows: Decent. The tiny drivers don't really have a lot of "boom", at least not lame pops.
Mids: What I will rate as "good", produces some nice vocals and instruments.
Highs: I will rate this as "good" too. Crisp cymbals, not bleeding edge cymbals.
I know, multiple drivers are supposed to replicate something like subwoofer, woofer, and tweeter for in-ears. But know what, I personally think the HE08 actually has an edge in the clarity and soundstage. Sorry bass heads, this one might not be for you though.
BATTERY & WIRELESS

For this last section, let us walk through the battery and wireless.
BLUETOOTH PAIRING ISSUES
Here comes a possible bad part about the HE08, I encountered some connection problems while pairing it with my Windows PC. It will seemingly always detect as "voice only" (mic), and I have to manually disconnect/reconnect to get it to detect as voice/music.
To be fair, I am not sure if this is a bug with Windows, or with Bluetooth in general. Also, it paired with my Android phone flawlessly, without any issues. Range wise, I will say "typical one room", within about 8-10 meters.
BATTERY LIFE & CHARGING TIME
A confession, I did track the battery life down to the minute. But it did survive from the morning to evening – Of course, without constantly playing. The rated battery life is 8 hours, which should be good enough for a full day at work in any case. As for the charging, it took slightly less than 3 hours to go from flat to full. Even on micro-USB, without quick charge.
THE SUMMARY

That's all for this review, and here is a small section on some extras and links that may be useful to you.
TECHNICAL SPECS
BlueTooth Version: 5.0
Frequency response: 20-20000Hz
Sensitivity: 98±3dB
Impedance: 12Ω
Driver: Dual 6mm
Battery-capacity(mAh): 105mAh Li-ion Battery
Charging time: About 3h
Playing time: About 8h
Package size: 20.8 X 16.5 X 3 cm (8.19 X 6.5 X 1.18 in)
Package Weight: 118 g (4.16 oz)
THE GOOD
Good sound quality, good clarity, and soundstage for the given price point.
Pretty good build quality and long battery life.
Affordably priced.
THE BAD
Overall weird "interface design" – Left and right sides are not marked.
Buttons are hard to distinguish.
The cover for the charging port is too tight and hard to open. Will eventually be damaged with the micro USB jammed on top of it.
VERDICT

Yes, the Lenovo HE08 is not perfect and suffers from a couple of design hiccups. It may be annoying at times, but they are not critical in any way. Overall, I will say that Lenovo still has some work to do with improving the design. Otherwise, for the given price point, I will still recommend this to anyone who has a limited budget for a Bluetooth earphone.
Thank you for reading, and we have come to the end of this review. If you have anything to share with this review, please feel free to comment below. Good luck and may the cyber force be with you.