Welcome to a quick guide on how to remove stickers from computers. So you may have just peeled a sticker from an old laptop, but it left behind a mess of sticky residue? Scraping it off using brute force is not the best idea.
One of the easiest ways to remove a sticker and its residue from a computer is to use WD40 or a glue remover such as Goo Gone. Household products such as hair oil and hand lotions also work pretty well.
That covers the basics, but I have compiled a whole list of possible methods in this guide – Read on!
TABLE OF CONTENTS
GOOD WAYS TO REMOVE STICKERS

All right, let us now get started with the good ways to remove stickers in this section – Some I have personally tried and worked… and a few other "Internet remedies".
1) GLUE REMOVER
This seems to be the number one recommended solution everywhere, myself included – Yes, I have been using glue removers since my good old days as a technical support guy. Just apply a thin coat on the sticker, let it sit for a while, and wipe it off. Repeat a couple of times on the stubborn ones, and they come off pretty easily. Every time.
2) WD40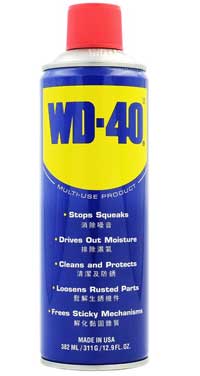 If you don't have a glue remover and can't find one in the local store – Look for WD40 in any auto shops. These are good alternatives and are rather effective. Same old story, apply a thin layer and wipe off.
3) SOFT ERASER
Some people will say "just rub the junk off with your fingers". Nope, that is not-so-clever, and you get blisters afterward. I have a better idea, use a soft eraser. It works well enough in most cases, but not on the stubborn ones.
4) HAND LOTION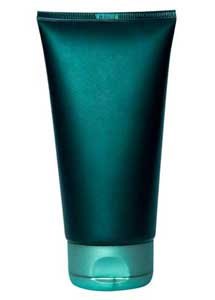 Don't have glue remover or WD40? A common household alternative that techies use is Vaseline (or any petroleum-based products). They do loosen up sticky residues quite a bit, and we even use them to repair micro scratches on screens. Very convenient.
5) OILS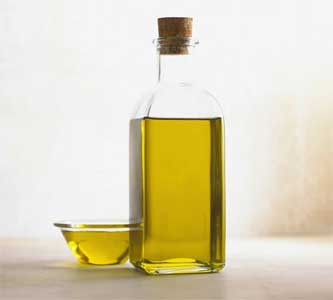 Other household product alternatives include – Cooking oil, baby oil, hair oil, and coconut oil. Personally, I had some luck with hair oil. But cooking oils just seem to… lubricate the sticker. Sticky and slick at the same time. Try at your own risk.
6) TAPE-ON-STICKER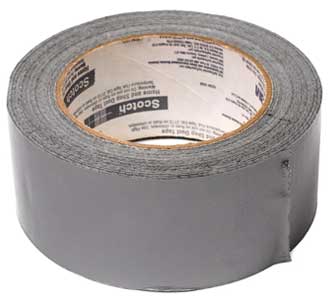 Next is another "age-old traditional" method – Fight fire with fire. Paste a tape on top of the sticker, and tear it out. Just one problem though, the tape needs to be sticky enough to remove the residue… Which may not end well with more sticky junk on the computer.
7) ISOPROPYL ALCOHOL
Some people recommended using isopropyl alcohol to remove stickers… But they just don't seem to work for me. I use this as a "post-process" to clean up the oils instead.
8) FOOD!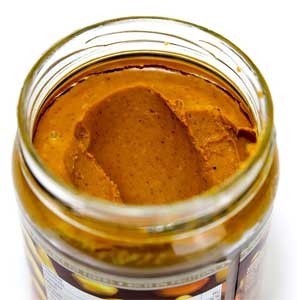 Personally, I have not tried this method. But a few other guides on the Internet suggested rubbing peanut butter or mayonnaise on the sticker… I don't know. But rubbing food on a computer just doesn't sound too appetizing to me.
EXTRA) SAFE CLEANING
Regardless of which method you use above, here are a couple of things to take note of:
Switch off the power before cleaning!
Avoid getting liquids into the computer. Wet and electronics usually don't go well together.
If you use oils to remove the sticker, you might want to follow up using 90% isopropyl alcohol to remove that grease… Oils tend to become disgusting after some time.
BAD WAYS TO REMOVE STICKERS

Moving on, here are a couple of things to NOT use nor do while removing stickers.
AVOID USING STRONG CORROSIVE CHEMICALS
Captain Obvious to the rescue! Not all laptops and computers are made of "military-grade" materials. Avoid all kinds of corrosive and abrasive cleaning products that will damage the surface.
Bleach
Vinegar
Acetone (nail polish)
Polishing cleaners such as CIF and whitening toothpaste… These may work though, but they do cause some micro scratches.
UNSAFE CLEANING METHODS
Lastly, here are some dubious methods that certain "experts" recommended (don't do these).
Use Zippo fluid, lighters, and heat guns to remove stickers. My reaction – U mad bro? Set the computer on fire?
Sandpaper… Well, it actually works. But it's a pain to use fine-grit sandpaper to slowly polish things back afterward.
Submerge in soapy water. Definitely, the fastest way to destroy the computer and to buy a new one.
USEFUL BITS & LINKS

That's all for this guide, and here is a small section on some extras and links that may be useful to you.
LINKS & REFERENCES
THE END

Thank you for reading, and we have come to the end of this guide. I hope this has helped you to remove that sticky mess. Which method worked for you? If you have anything to share with this guide, please feel free to comment below. Good luck and may the cyber force be with you.