1) BASIC COMPUTER PARTS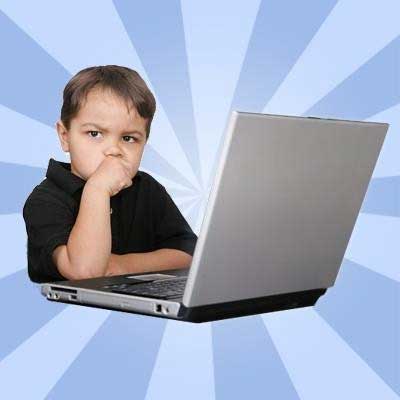 One does not simply use a computer without knowing the parts, components, and what they are for. Imagine calling up the service center, and telling them that your "device with a lot of buttons" is broken? Or maybe "that thing I am looking at" is not working? How about "that one on the desk" is defective?
The point here is that if you don't even know which is which, you don't even know what is broken, you are not going to get any useful help. So yeah, being able to identify the computer parts is the basic among basics.
2) BASIC COMPUTER TERMS
Computers are digital devices, so just what does digital mean? What is a bit? How many bits will make up one byte? How many bytes are there in one gigabyte? What does USB mean? What is the difference between hard disk and memory?
There are so many computer terms these days, that even the professionals cannot remember all of them… But if one doesn't even know what "digital" means, that can't be called computer literate.
3) FIXING A COMPUTER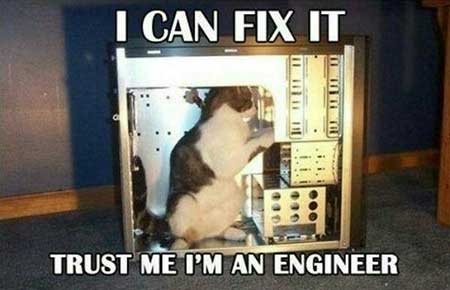 Nope, we are not referring to repairing a computer here, but being able to set a computer up without any help. Computers these days come with all sorts of color-coded and oddly shaped plugs – If you can't push it in, it's the wrong hole… So yeah, if someone still does not know where to plug the gadgets into, that is called being a computer dummy.
4) BASIC COMPUTER MAINTENANCE
Computers these days are pretty much maintenance-free. Or are they? How do you clean up a dirty keyboard? Remove fingerprints on the monitor? Clean up choked fans inside the computer casing? If you are thinking of using water or wet tissue, please don't… There is something called anti-static dust removal electronic wipes.
5) OPERATING SYSTEMS & BASIC FUNCTIONS
Windows, Mac OSX, Linux, Android, and iOS – Gotta know them all. Not as a master of everything, but the Jack of all trades. At least know how to manage the files, change some of the system settings, and the very basic stuff like connecting to a wireless network.
6) KNOW THE SHORTCUT KEYS
If you are still doing copying and pasting with the mouse by – Highlighting the text, going to the menu, select copy, click on another spot, go back to the menu, click on paste… Then you are most definitely not computer savvy nor efficient. Yeah, every application and operating will offer some shortcut keys, and the easy way to do copy-paste is to usually press ctrl-C and ctrl-V.
Repeat that a hundred times a day, and that would have saved you a lot of time. Learning and adopting all of these common shortcut keys will probably help you to get work done a lot faster… At least make the work a lot easier, and makes you a little happier.
7) WORD PROCESSING
Typing out letters, sending emails, writing assignments, creating reports, and so much more. Word processing has existed since the stone age of computing, is still important today, and will continue to be in the future.
If someone claims to be computer literate, we will expect them to be able to create word documents using a computer. Not just that, but also know how to use the basic functions such as spelling checkers, thesaurus, draw tables, images, sectioning the documents, and pagination.
8) SPREADSHEETS
Spreadsheets are another part of the office productivity suite. While some may use it for very basic stuff like creating a shopping list, they can be very powerful in the right hands – Formulas, references, sort, filter, and even generate charts for analysis.
9) SLIDES
Yes, there is something special to the "handmade stuff" these days. While it is interesting to draw out slides by hand, that really has nothing to do computers… Anyway, we can attach all sorts of images, diagrams, illustrations, and even videos to computer-generated slides these days. That is a skill much desired and required for creating a good presentation.
10) SECURITY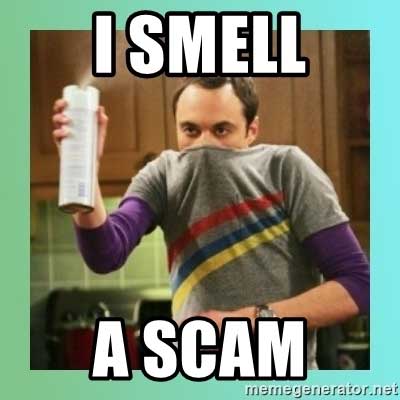 The Internet is not the safest place in the cyber world. Scammers, black hat hackers, cheaters, there are all sorts of shady people who will take advantage of whatever loopholes for their own personal gains.
Computer knowledge is not just limited to the technical stuff, but also know how to protect yourself from these shady bunch. Keep your personal stuff private, don't go around sharing sensitive data, verify if links are legit, and scan for virus before installing anything.
11) KNOW THE BAD GUYS – VIRUS, MALWARE, KEY LOGGER
Even though we can install anti-virus software, they are not entirely foolproof. The best prevention measure is still to know how the bad guys work. Virus, malware, spyware, phishing, keyloggers, trojans – If you know how these bad guys work, then you will most likely not fall for it.
12) BROWSERS
Open up the Internet Browser, enter the website address, it's as simple as that. But unknown to some people is the browser features – Tab navigation, bookmarks, cookies, browser plugins, clearing the browser cache, download history, and so much more. Of course, a computer literate person would have already known all of these.
13) BE A SEARCH ENGINE ROCK STAR

Anyone these days will know well enough how to type in a few search terms into that big text box and hit the search button. That works well most of the time, but there will always be a couple of times where putting in a few keywords simply won't give you the best results.
This is where the people who know "advanced search" will shine. Wild card search, exact phrase search, eliminating results, filtering results, comparison, boolean operators, and searching only a certain website. These are all search engine skills that will turn the Internet into a powerful research tool.
14) BASIC COMPUTER NETWORKING
One would normally not expect a "common user" to be able to troubleshoot network connections, nor to set one up. But hey, it is getting so common these days that some "common users" are actually able to set up their own wireless home network and to do some simple troubleshooting.
Modems, routers, switches, IP address, DNS, just what is all of this networking stuff, and what do they do? How does the Internet work? What is the difference between a mobile network and your own wireless network? As a tech-smart person, one has to know all of these.
WHAT IS CONSIDERED TO BE "COMPUTER LITERATE"
Once upon a time in the cyber stone age, computers were difficult and user-unfriendly. When we power one up, all we get is a command-line and no graphical interface. It will take someone who is trained, understand the available commands, and computer literate to be able to use a computer.
But things have improved a lot since then, and anyone can literally use a computer these days – Just press the power button, and take a couple of minutes to figure the basics out. So to be fair, computer literacy these days should no longer refer to "can use a computer", but to the actual knowledge, skills, and technical know-how of computers.
WHY IS COMPUTER LITERACY IMPORTANT?
Computers are a part of our daily lives now, no matter which industry it is. Just in the United States alone, 86.8% of all the households have a computer in 2015 (Source: Statista). With computer technology becoming more powerful and affordable, they are not in danger of becoming obsolete but will become even more integrated into our lives.
So why is computer literacy important? Simply because they are everywhere we go, and there is no escape from it. Computer literacy has become a de facto essential skill that companies expect people to have, and what daily lives demand from us.