Welcome to a guide on how to connect a computer or laptop to the modem with an ethernet cable. Have trouble with your wireless router or Internet? Want to directly connect your computer to the modem to test the Internet connection? Or maybe you just want to hog the entire connection to yourself? 😆
To directly connect a computer to the modem:
Plug one end of the Ethernet cable into the LAN port (usually yellow color) of the modem.
Plug the other end of the Ethernet cable into the computer, and use a USB Ethernet adapter if the computer does not have an Ethernet port.
Recommended – Turn off the wireless on the computer, so that it switches to the wired connection instead.
That's it. But just how do we do it? This guide will walk you through the exact steps, and a few things to look out for – Read on to find out!
QUICK SLIDES
TABLE OF CONTENTS
REQUIRED GADGETS

A direct connection may be simple, but a few tech goodies are still required to make things work.
1. A PROPER ETHERNET CABLE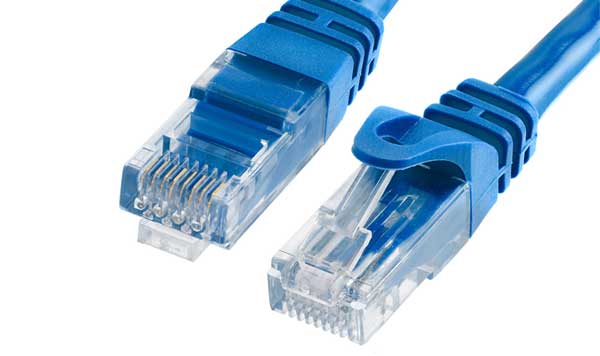 Yes, the computer ethernet cables look all the same to the uninitiated tech geeks. But there are actually many different "versions" of it – Cat 5, 5e, 6, 6a, 7, 8. The difference between them is actually the transmission speed and bandwidth. I shall adopt a quick comparison table from C&C Tech here:
| | | |
| --- | --- | --- |
| Category | Max. Transmission Speed | Max. Bandwidth |
| 5 | 10/100 Mbps | 100 MHZ |
| 5e | 1000 Mbps | 100 MHZ |
| 6 | 1000 Mbps | 250 MHZ |
| 6a | 10 Gbps | 500 MHZ |
| 7 | 10 Gbps | 600 MHZ |
| 8 | 40 Gbps | 2000 MHZ |
Well, just get the cat 7 cables if you are unsure (cat 8 is kind of an overkill). The good news is that they are all backward compatible, so even if you are using an older network adapter, the cables should still work properly.
P.S. Please remember to measure how much cable you need. It hurts when you get a cable that is not long enough.
2. USB ETHERNET ADAPTER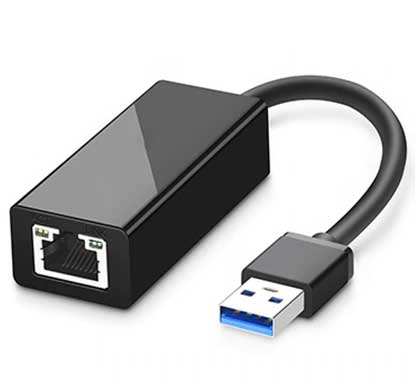 Oops, there are no ethernet ports on your computer. Fear not, there are plenty of USB ethernet adapters you can choose from on the Internet, and the cheap ones usually cost about 10 bucks. Some of them even double up as a USB hub.
Just one thing to take note though – The really cheap ones generally only go up to 100 MBPS, and I will recommend spending a little more to get a 1000 MBPS adapter instead.
3. MODEM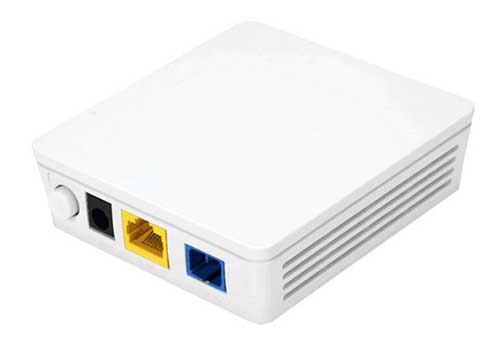 Be it a cable modem, fiber optic modem, or wireless modem – Your Internet service provider (ISP) should have given you one of these. As modems can be quite subjective, it is best to ask your ISP if you somehow do not already have one.
4. YOUR COMPUTER
Finally and obviously, your own computer. 🙄
HOW TO CONNECT

Now that you have all the gadgets, here is how to establish a direct connection – Which is actually pretty easy to do.
STEP 1) CONNECT ETHERNET CABLE TO MODEM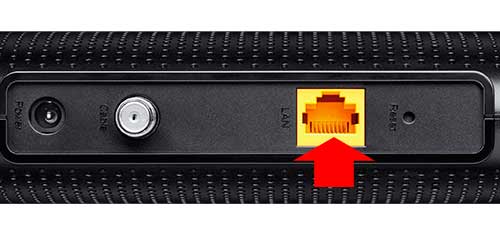 Depending on the build and brand of your modem, things are going to look a little different. But for most modern modems, just plug one end of the cable into the LAN or Ethernet port – Usually in bright yellow color, so you can't go wrong.
Some of you guys might have a modem with an integrated router (or switch) with multiple LAN ports. In this case, it does not matter which one you choose. Just plug the cable into any one of the open ports.
STEP 2) CONNECT ETHERNET CABLE TO YOUR COMPUTER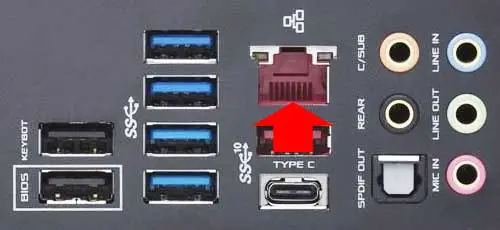 Next, simply plug the other end of the cable into the LAN port on your computer. If your tablet or laptop does not have this port, you will have to buy an additional USB Ethernet adapter; Which I have left a link in the above section.
STEP 3) COMPUTER SETTINGS – SWITCH OFF WIRELESS
Most modern Windows and Mac OSx installations these days should be smart enough to detect and switch to using the faster cable connection automatically. But if it somehow gets stuck on scanning for wireless networks – Here is how to turn off wireless.
WINDOWS
Click on the wireless icon in the system tray.
Just click on "Wi-Fi" to turn it off.
Of course, you can always click on it again to turn it back on.
MAC OSX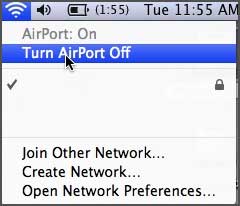 It is pretty much the same with the Mac.
Click on the wireless icon on the menu bar.
Click on "Turn AirPort Off".
Done.
STEP 4) RESET THE MODEM (RECOMMENDED)
Give the computer a couple of minutes to establish the connection, but if it is not working, reset the modem. As the good old IT troubleshooting wisdom goes – If it ain't working, do a full power off and power on.
SOME EXTRAS

That's it. We are now done with the connection setup. Here are a couple of extras that may be useful to you.
NO CONNECTION? CONFIGURE THE DHCP
Still not getting an Internet connection? You may need to access the modem and do some manual configurations (every device is different, check your manual). For modems with a built-in router or switch, the best bet is that you need to turn on DHCP and let the device do its own auto-assignment.
TEST YOUR CONNECTION SPEED
What is the best way to test your Internet connection? Just fire up the browser, surf the Internet, and watch a few YouTube videos? I shall share a few good online tools to check your connection speed if you do not already know –
A SMALL REMINDER & WARNING
Now that your computer is connected directly to the modem, you get to enjoy the raw power of hogging the entire Internet connection to yourself. 😎 But just what could go wrong? It is also kind of like swimming butt naked in the open ocean.
It is very exciting, and you can trust the Internet to do all kinds of funny things these days. So if you want to stick with this direct connection permanently, do remember to keep the firewall up and at least install a free anti-virus.
I WANT WIFI & WIRED CONNECTIONS
Get a wireless router with LAN ports.
Connect the wireless router to the modem.
Connect PC/Laptop/Smartphone/Tablet to the router using cables or wirelessly.
* Insert Khaby Lame face here *
THE END

Thank you for reading, and we have come to the end of this guide. I hope that this has helped you to better understand, and if you have anything to share with this guide, please feel free to comment below. Good luck and happy computing. May the cyber force be with you.