Welcome to a guide on how to copy text from a right-click disabled webpage. So you have found this webpage with all the answers that you need, but the owner has put on some protection… It is seemingly impossible to copy any text. But fear not, there are actually various creative ways to overcome this "protection" – Read on!
1) PRINT TO PDF FILE & COPY FROM THERE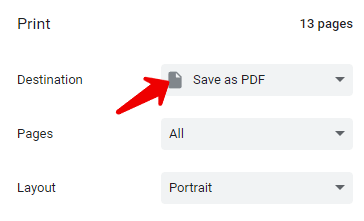 This is one of the most reliable ways to bypass "copy protection" across different web browsers, and also to create an offline copy of the webpage.
Simply print the webpage. Press CONTROL-P in Windows, COMMAND-P in Mac.
Select "Save as PDF" as the destination.
Open the PDF file on your computer, and copy the text.
Download and install Adobe Acrobat Reader if you do not have the "Print to PDF" option, or cannot open PDF files on your PC.
2) "TEXT ONLY" OR "READING MODE" BROWSER EXTENSIONS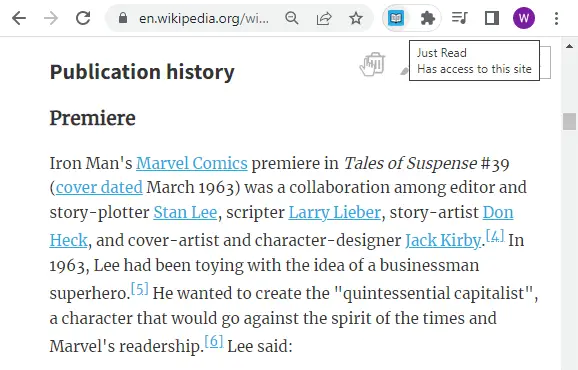 This is probably the next best option when it comes to copying from a "protected" webpage. There are browser extensions that can create a "text-only" or "reading mode" version of the page. That is minus all the annoying advertisements, scripts, and "copy protection". Once the "reading mode page" is created, we can copy and paste any text we want.
3)
EXTENSION TO 
ENABLE RIGHT-CLICK 
So… If the right-click is disabled using scripts, what is the best way to counter it? Renable them using scripts. 🙄 Well, you don't have to be a super hacker to do that. There are plenty of browser extensions to re-enable right-clicks.
4) VIEW THE SOURCE CODE
Moving on, we have now arrived at the more "hardcore" solutions. When it comes to visiting web pages, many people don't realize that browsers are pretty much just downloading the entire page from the server. In other words, the source code is fully visible and we can just copy blocks of text from there.
To see the page in its raw HTML form, hit CONTROL-U or COMMAND-U. This is the common shortcut key for "view source code", although it may differ in some browsers.
The raw script can be pretty hard to read, so just do a CONTROL-F or COMMAND-F (shortcut key for search), and find the paragraph that you want.
Simply highlight the chunk that you want and copy it.
As you have noticed, there are quite a lot of HTML tags <p> <div> <table> to define the page formatting. To remove those quickly, just use any of the free online HTML strippers. Copy from the source code, and paste it into the online tool to filter out the text.
5) OPEN THE DEVELOPER'S CONSOLE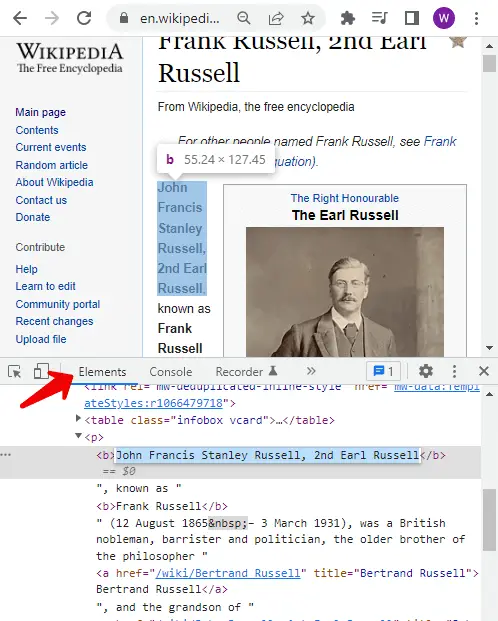 Hardcore solution number 2, open the developer's console. Most "grade A" browsers these days will come with a set of tools to help web developers debug the pages. Simply press F12 to open the developer's console, and switch the the "Elements tab".
Yep, this is the current page itself, in its raw HTML format. Once again, you can CONTROL-F or COMMAND-F to search for the part that you need, then copy from there.
6) SAVE THE WEBPAGE
Hardcore solution number 3, nobody is stopping you from saving the entire page. Just press CONTROL-S or COMMAND-S to save the entire page. Once the page is saved, open the saved page using any text editor. Yes, HTML is essentially "plain text with formatting". Just do the usual CONTROL-F or COMMAND-F search, then copy from there.
7) DISABLE WEBSITE JAVASCRIPT &
CSS
Last on the list is a method that I personally don't quite like. If scripts are the ones disabling the right-click, then we just disable the scripts entirely. That is, to disable all the Javascript and CSS (style sheets).
But please take note that some websites rely on Javascript to build the contents dynamically. Once Javascript is disabled, certain parts of the webpage may no longer look right or load properly anymore.
EXTRA) WHAT ARE EXTENSIONS, ARE THEY SAFE?
Just what are those browser extensions? Simply put, they are "plugins" to add features to the browser, which would otherwise be unavailable. Nope, they are not some hacker stuff, and they are officially supported.
The Chrome Web Store is run by Google, and Firefox Add-ons are run by Mozilla. All the submitted extensions will have to be screened and approved before they are available for download. So you don't have to be too worried about getting the funky viruses from these extensions.
EXTRA) PLEASE RESPECT THE OTHERS
Before you go around copying entire web pages, here is a gentle reminder to "be nice to the others". Yes, it may seem like a stupid thing to disable copying on the Internet. But if someone goes through all the pains to implement it, there must be a good reason behind why.
One common occurrence is content theft, where an a**hole copies the entire article, and claims it to be their own. So if you just want to paste a single paragraph on your website, please do remember to credit them properly.
THE END

Thank you for reading, and we have come to the end of this guide. I hope this has helped you, and if you have anything to share with this guide, please feel free to comment below. Good luck and may the cyber force be with you.