1) FORT CANNING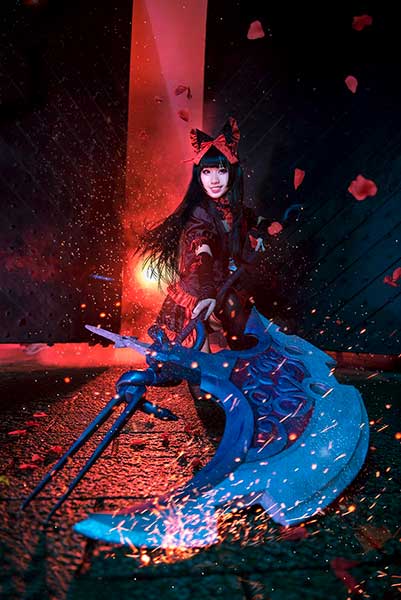 Fort Canning Park is the remains of an old World War II fort, and some parts of it still standing today. There are two favorite spots that I love to haunt here – The fort gate at the top of the hill, and a spiral staircase which is closer to the Dohby Ghaut side. Both of them offer a fairly good gothic feel, and the surrounding area has plenty of green for you to work with.
Whichever it is, be prepared that this area can have bad mosquito and insect infestations when the rainy season comes… and also be prepared for quite a long upward climb. Finally, a small reminder to the park visitors. There are actual tombstones and memorials within the park. They belong to WWII soldiers, please have a little bit of decency and respect – Refrain from using their graves as "props" for your shoot.
2) CHINESE & JAPANESE GARDEN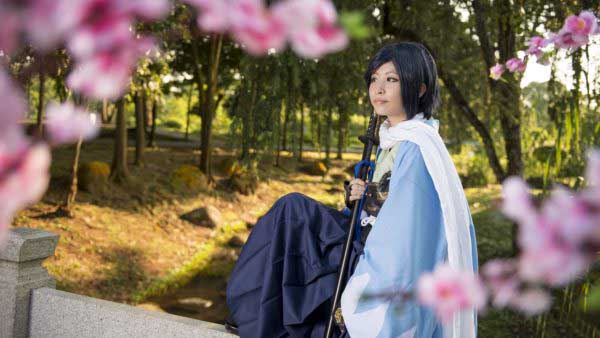 This public garden is huge and offers plenty of greenery plus oriental-style buildings. If it is your first time visiting, I will recommend scouting for locations in the garden before the actual shoot. Also, please take note that the garden closes at 11 PM.
3) PUNGGOL BEACH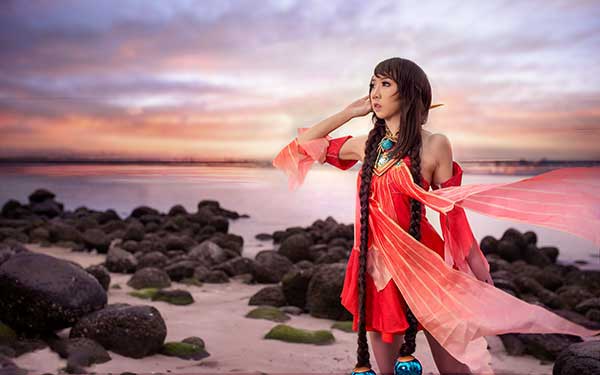 This place is located at the far end of Punggol and has an interesting rocky beach – An excellent place for cosplay, portrait, and landscape photography. Be warned though, sandflies and mosquitoes in the area can get pretty irritating when the season comes. Also, do check the tide information you plan a shoot here.
4) GARDENS BY THE BAY
The world-famous supertrees and oversized greenhouses. I personally don't quite like shooting here as there are too many tourists, and you will literally be stopped every few minutes with tourists wanting to take a shot. Avoid the main supertree groove and the domes if you can. There are still a few quiet nice spots around such as the lily pond.
5) MARINA BARRAGE
Marina Barrage is not so exciting during the day. But when the night comes, the fountains will light up and you can get some pretty cool shots around here. Brace yourselves though, because you will get wet, and you might not want to wear covered shoes.
6) BOAT QUAY
At first sight, Boat Quay just looks like a place with restaurants and bars. But go behind that row of shops, into the back alley, and you will have the perfect "not-so-dirty alley" backdrop. Add some smoke to the equation to perfect your shots.
7) MARINA BAY AREA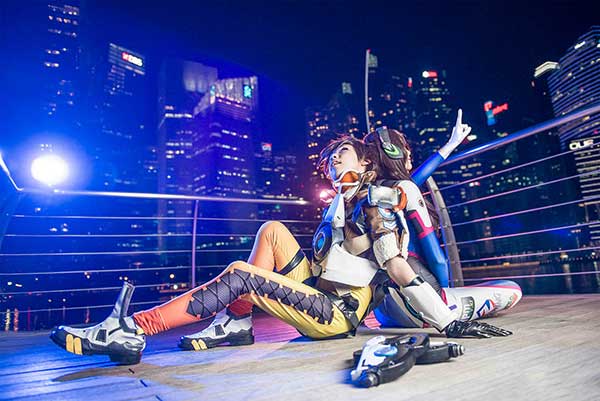 Another world-famous location – The Singapore skyline around the Marina Bay area. Day or night, the city skyline just makes a perfect backdrop. But be warned though, avoid shooting at the Merlion Park. Cosplayers are known to get stuck at the Merlion Park, swarmed by tourists.
8) SENTOSA BOARDWALK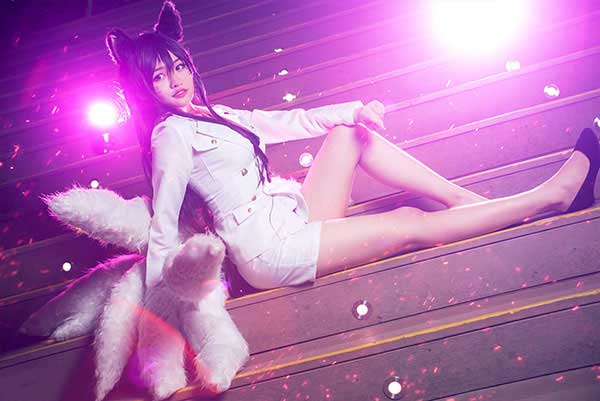 What is there to shoot at this boring bridge? The stairs. When night falls, they are lit up nicely with lights, and kind of look like a stage. Add a few flashes, color gel, and there you have it – It transforms into a bright stage area.
9) HORTPARK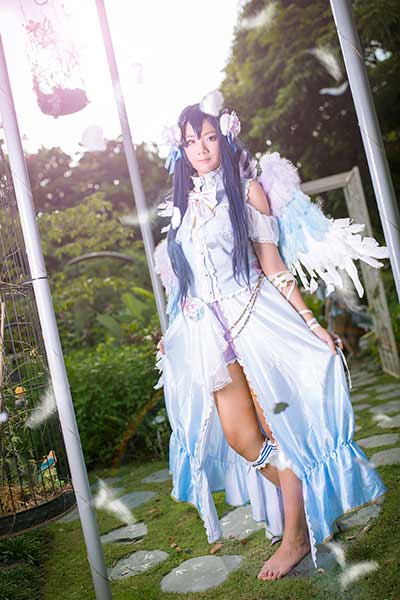 HortPark looks like you have to buy tickets to enter at first, but it is actually a public park. There are plenty of elegant backdrops that you can use here, and even most wedding photographers haunt this area.
10) LABRADOR PARK
Labrador Park is another WWII historic site, and you will find plenty of canon placements there. Sadly, there is only one actual canon left there, but the area is perfect as a 1920s to 1940s warzone jungle-type backdrop.
11) BUKIT BATOK NATURE PARK
I have personally not gone to this location yet, as it is quite a hassle to get there. But Bukit Batok Nature Park used to be an old stone quarry, and it is now converted into a park – A very interesting one with rock walls and looks exactly like some wuxia scene.
12) BOTANIC GARDENS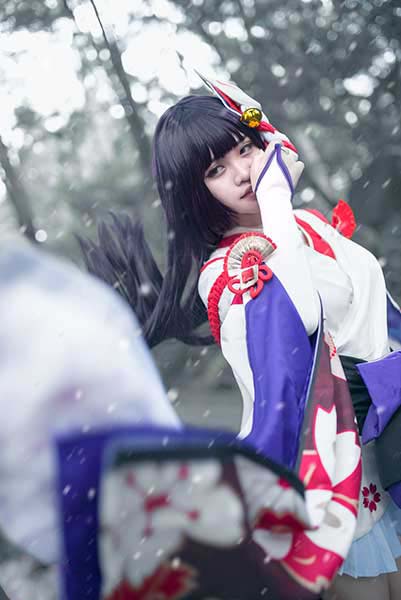 Need somewhere with a lot of greens and not a lot of mosquitoes? The Botanic Gardens is the right place, although you will have to walk quite a lot within this huge park. Oh, there are mini waterfalls that you can use as well… But you will have to fight with the tourists and wedding photographers to get a shot.
13) LUNARWORKS
14) CREATIVE BREW
15) STUDIO ARCUS IRIS