INTRODUCTION
THE ALMIGHTY ALL-IN-ONE
Welcome to a review of the FlashQ Q20 camera flash. For those who have not heard of the Q20 yet, this is not just any regular Joe flash. It is a complete flash system with color gels, LED video light, and even wireless transceivers – All compacted into one package that fits into a pocket. How cool is that!?
This is literally the Swiss army knife of the camera flash. But given its size, how well will the Q20 satisfy a "heavy gunner" such as myself? Will it even be of any use? Let us find out in this review –  But before we start, let me do a quick shout-out to the guys at LightPix Labs for sending this neat gadget over for review. Do visit their website for all the good stuff, links below.
OUTLINE
THE OVERVIEW
Price
USD 89 for black, USD 95 for white.
An additional trigger kit is available for USD45.
Links
Official Website: LightPix Labs FlashQ Q20
Get it Now: Click here
Package

Flash, color gels, wireless trigger, and carrying pouch.
Build Quality

One solid flash, but has some small parts that are easy to lose.
Functionality

Flash, color gels, video light, and wireless all-in-one.
User Friendliness

Has a small learning curve, nothing too bad.
Value

Given the price and amount of features, this gadget is a steal.
Overall

An impressive lightweight package that is good for travelers.
NAVIGATION
TABLE OF CONTENTS
SECTION A
UNBOXING & FIRST IMPRESSIONS

Well, the FlashQ Q20 did not come in some expensive looking fancy glossy white box like an overpriced half-eaten apple. But everything is packed nicely inside a minimal brown box.
WHAT'S INSIDE?
The flash itself
Color gels
Detachable receiver unit
Carrying pouch
Instruction manual
The box may not look like a designer brand. But small, simple, elegant, functional, and an affordably priced complete package.
SECTION B
FLASH WALKTHROUGH

All right, let us now walk through the pocket-sized flash now – All the components, and the tiny details.
A QUICK WALKTHROUGH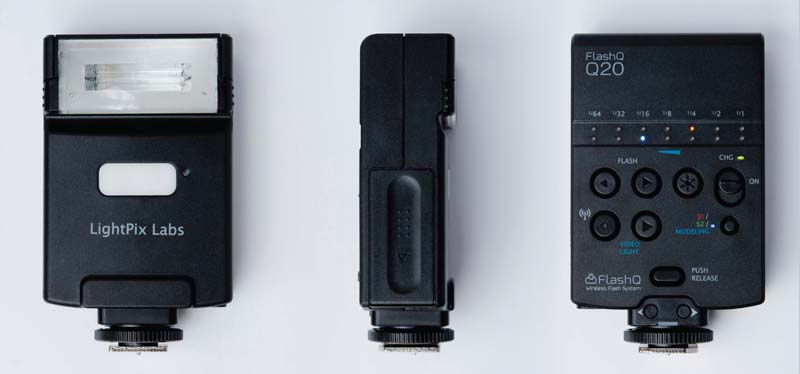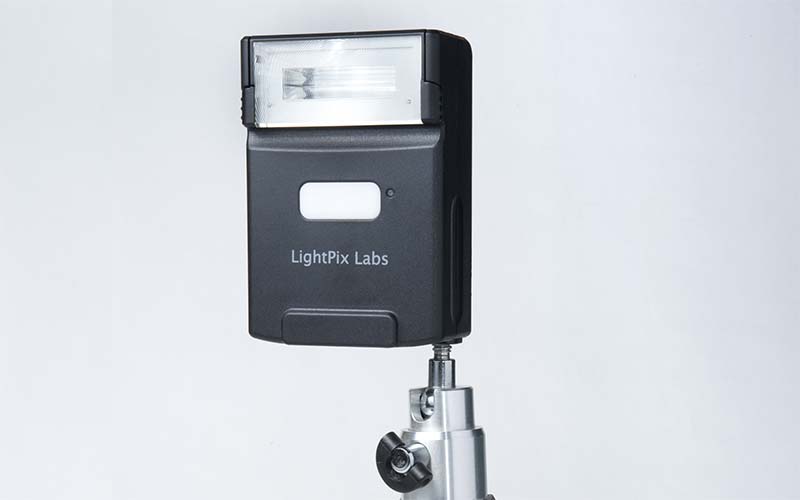 The design is downright simple, and things are put where they should be.
Flash head and LED lights in front. While the flash head does swivel upwards 90°, a small bummer is that it does not turn side-wards.
The battery door is by the side, it springs open and is the only flimsy part. Takes 2 AA batteries.
The control panel at the back may look intimidating, but it only took me 1 minute to figure it out. Without the instruction manual.
Yes, the "hot shoe" is also actually the wireless trigger. Just remove and mounted on the camera to use as an off-camera flash.
While the hot shoe mount/trigger is removable, I don't really like to do so. The small trigger is really easy to lose.
There is a standard tripod screw mount at the bottom of the flash unit, but I find this to be quite awkwardly positioned. Some small tripods might not be able to support the weight and topple over.
BUILD QUALITY
Yep, the Q20 may not be a uni-aluminum body with glossy piano black paint. But it does not feel cheap, and it is solid in hand.
Being an *ahem* experienced gadget breaker, my only concern with the Q20 is that the battery door is a tad bit on the flimsy side. That is going to break off on a few bad drops, but apart from that, everything else is built like a tank.
WIRELESS TRIGGERS
Technically, the Q20 is already a complete off-camera flash system by itself. Buying additional wireless triggers are completely optional, at $45 for a pair of transmitter/receiver, and $62 for a set of 1 transmitter and 2 receivers. But does it make sense to get more of these triggers?
For those who are new to off-camera flash, more triggers will allow a bigger light setup. That is one camera controlling 2 or more flashes. Now, there are plenty of other wireless trigger manufacturers in this world – Metz, Phottix, Godox, YongNuo, Pocket Wizard, etc… So the question here is, what is so good and different about FlashQ triggers?
Specs-wise, I really don't find the FlashQ triggers to be much. A common 1/250 sync speed, no TTL (auto flash power), and I don't quite like it using CR2032 lithium batteries. While it does last a long time, finding replacements in a pinch is just not as common as AA or AAA batteries.
The redeeming factors of the FlashQ trigger are – small, portable, well built, and almost universal (works with Nikon, Canon, Olympus, Sony, Fuji, Pentax, etc…). Otherwise, for a price of slightly more than $45, I see myself getting a pair of YongNuo wireless triggers with high-speed sync and TTL.
Sorry to the guys at LightPix, I am just not digging the triggers. These are not made for heavy-duty work, and I need heavy duty. But for anyone who wants some lightweight goodness, these triggers are perfect.
SECTION C
USAGE EXPERIENCE

Now it is time to put the Q20 to the test. Unfortunately, I do quite like the Q20 flash, and I am not going to drop it nor set it on fire. This is just going to be a "normal test" to check the functionalities, and ease of use of the Q20.
TEST 1) ON-CAMERA FLASH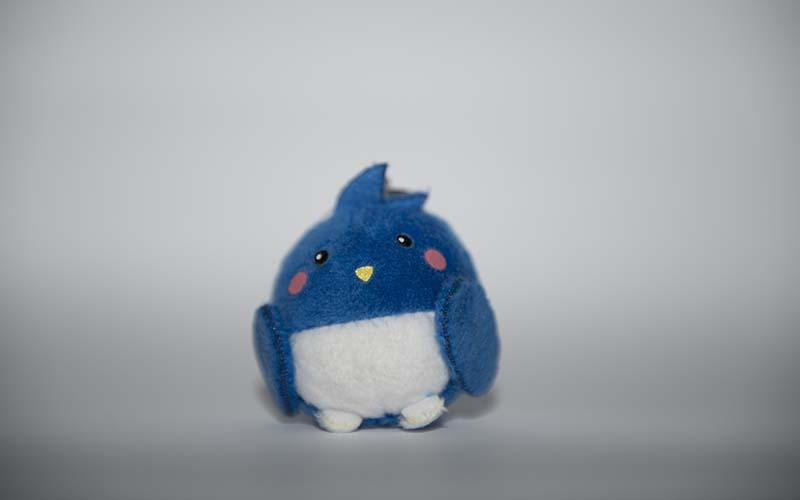 The Q20 mounted onto my Nikon DSLR without a hitch, and it worked buttery smooth. For the first test, I went against all the good teachings of using a flash. I did something that newbies usually do – A straight-on flash in-the-face.
Well, I was expecting an ugly over-exposed washed-out white. The Q20 is a small flash unit after all, and good photographers should know that a small intense bare flash equates to bad over-exposed nuclear flash. But I was pleasantly surprised with the result. Maybe the white background helped, but the Q20 does produce some decently good quality light.
TEST 2) LED LIGHT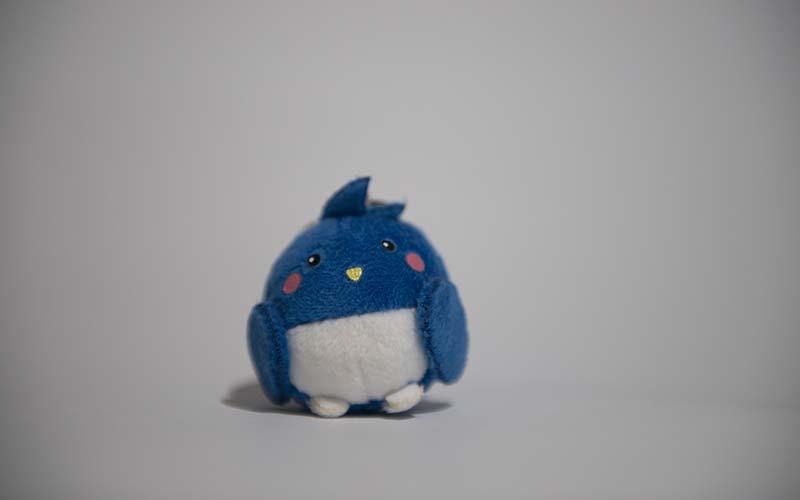 Next test, the LED video light. As you can expect, the LED video lights are not as strong as the flash. But they are still mighty decent, and way better than any smartphone LEDs. Do note that the LED light gets pretty hot over a period of time, and grabbing it with bare hands is a no-no.
TEST 3) OFF-CAMERA FLASH
For the third test, I took the flash off the camera and put on the color gels.
OVERALL
Battery life – Not bad, lasts for a few hours. AA cells are common and easy to replace anyway.
Wireless – So far so good, no misfires. The furthest distance I have tried is shooting across a living room, unblocked.
Having to manually change the power on the flash is an absolute pain.
This pocket-sized flash did not put out a lot of power though. Good enough, so long as it not fighting against bright lights.
The LED is super convenient as a focus-assist light.
EXTRA
SPECS & USEFUL BITS

That's all for this review, and here is a small section on some extras that may be useful to you.
THE SPECS AND CONTENDERS
When it comes to a pocket-sized complete flash system, I think that the Q20 is the only one in the market now. But when it comes to pocket-sized portable flashes, I can only think of the Godox AD200. A comparison between these two might not really make sense, but for the sake of completeness of this review, here goes.
| | | |
| --- | --- | --- |
| | Q20 | AD200 |
| Price (USD) | $89 (Black), $95 (White) | About $300 |
| Guide Number (at ISO 100) | 20 | 52 (Flash), 60 (Bulb) |
| Weight (grams) | 115 (Without batteries) | 560 (With flash head and without batteries) |
| Dimensions | 59(W) x 99(H) x 29(D) mm (with FlashQ transmitter attached) | 168(W) x 75(H) x 50(D) mm (without flash head) |
| Wireless | 2.4GHz low-power digital radio (FlashQ Receiver) inside Q20 main body | Godox 2.4G wireless X system |
| Recycle time (after full power output) | 7 sec. by fresh alkaline batteries / 6 sec. by Ni-MH batteries | Up to 2.1 secs |
| Number of flashes | 100 – 2000 flashes with fresh alkaline batteries | 500 full-power flashes on a fully charged battery |
| Max. Sync Speed | 1/250 sec | 1/8000 sec |
So there you go. The Godox may be a much more heavy-duty flash, but it is also 3 times the weight, size, and price.
THE GOOD
A mighty decent all-in-one flash system.
Affordable and well priced.
Compact and lightweight, an excellent travel companion.
Great overall battery life. Flash uses the common AA battery, which you can replace easily.
Although manual only, the wireless is universal – works with Nikon, Canon, Pentax, Sony, Olympus, Fuji, etc…
THE BAD
Not powerful enough for "heavy-duty work".
Flash head does not swivel sideways, cannot "bounce" flash off walls when mounted on the camera.
Manual flash only. It might not be good for beginners who are still struggling to figure out power settings.
Lacks accessories – Snoot, diffuser, bounce card, etc…
Good and bad actually – Small triggers that are ultra-portable, but also easily lost.
CLOSING
THE VERDICT

An all-in-one flash system that fits into your pocket. This is an interesting concept and product. I do think that LightPix Labs did a good job of bringing the Q20 together, but there are a few ways in which it could have been better.
While lightweight and compact, mini triggers can be easily lost. Attaching a simple strap to it will lessen the chances of losing parts, but there are no slots to put them on. The flash unit also lacks a lot of accessories for professionals such as a softbox, snoot, and grid.
The Q20 is still a good product, but the practicality still depends on the context of usage. If you are looking to do some professional work with a lightweight flash, the Q20 lacks the power. Otherwise, the Q20 is an excellent choice if you are looking for an all-around lightweight travel companion.
Personally, I think that the Q20 does sufficiently well given its size. Plus, it's a complete off-camera flash system that fits into your pocket! While it may not be perfect, I am definitely keeping this one for my future travels.