INTRODUCTION
A SMALL CONVENIENCE
Welcome to a review on the Godox LED36 portable light, and this is one small device that doesn't seem to get a lot of attention. Not sure why, but I am going to write a short review to do this tiny gadget some justice that it deserves – It may be small, but it is also very portable, highly versatile, and very useful in many ways. Read on!
OUTLINE
THE OVERVIEW
Price
About USD 15 (As at the time of writing)
Links
Official Website: Godox LED Video Lights
Get from eBay: LED36, LED64
Package

Just the light. No color gels nor extras.
Build Quality

Simple and rugged. Hard to break… Maybe the battery door could use a little more work.
Functionality

White light only, with adjustable brightness.
User Friendliness

Turn the power on, adjust brightness. Can't go wrong.
Value

$15 for a LED video light? Why not?
Overall

A cheap and handy LED light to have. Especially for traveling.
NAVIGATION
TABLE OF CONTENTS
SECTION A
WALKTHROUGH

Having reviewed the Godox AD200 and AD360 before, I know that Godox has some pretty smart designs for their gadgets. Even for this simple LED light, Godox has put in some good thoughts into the design.
BUILD QUALITY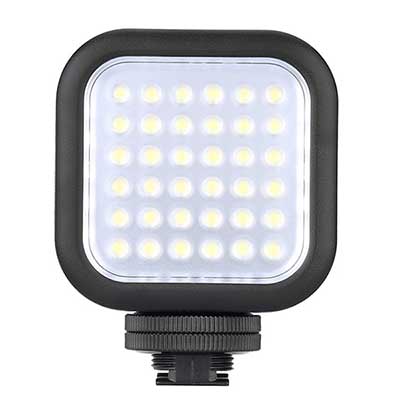 I will use one word to describe the build quality of this gadget – plastic. Nope, I don't mean that the build quality is bad, but that it is mostly made of hard plastics. There are almost no metal parts and glass – This thing is hard to break.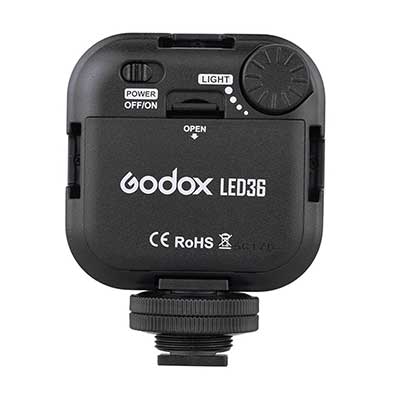 The design is also very simple. The controls are at the back, and there is not a lot of it – Only an on/off switch and brightness dial. You can't go wrong with this device.
STACKING FUN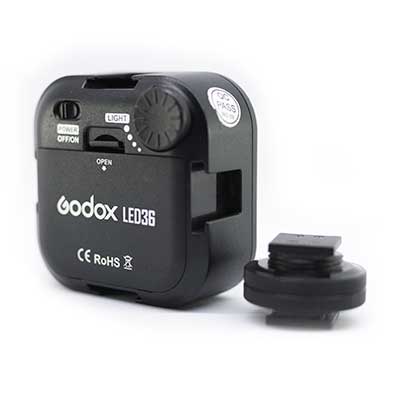 The Godox LED36 comes with hot shoe mounts on all 4 sides of the box – So that you can stack other LED36 or LED64 on top of it to make a bigger panel… Very simple and interesting design.
BATTERY & LIFE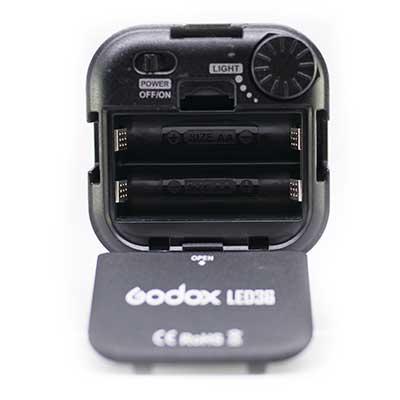 Takes 2 AA batteries, and should last at least 1.5 hours. No sweat even when the batteries run dry – AA batteries are common and very easy to find.
SECTION B
USAGE EXPERIENCE

This small light sure is interesting, but it really does not have many uses for a professional.
LIGHT QUALITY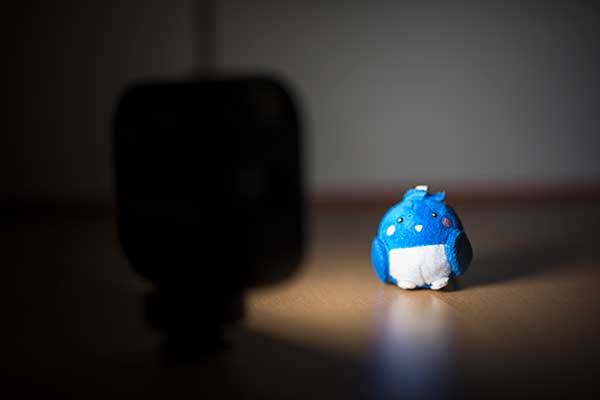 A small piece of advice for you guys who are looking to use the LED36 for professional work – please don't. This tiny box is only capable of giving out a weak glow. It does not light up a huge area, but good enough for small products and objects.
It seems to be soft enough as it is. For you camera savvy folks – This is taken with D610 and Sigma 35mm art, at f/1.4 ISO 100 1/160 seconds. So yes, this tiny light is bright enough at short distances.
COOL WHITE ONLY
The one thing that I really don't quite like about the Godox LED36 and LED64 is that you cannot adjust the color temperature. It is stuck to 5500-6500K… which is good enough if you are shooting in a controlled environment.
But there are times when you have to shoot in a room with warm lighting, and it really does not help to have clashing white lights. Thankfully though, you can stick a piece of orange transparent paper in front to "fix" this problem.
EXTRA
USEFUL BITS

That's all for this review, and here is a small section on some extras and links that may be useful to you.
THE SPECS AND ALTERNATIVES
Godox offers a full line of LED video lights – LED32, LED64, LED120, and LED170. Well, they are not really alternatives to each other, but you decide which is the best fit for what you do.
| | | | | |
| --- | --- | --- | --- | --- |
| | LED32 | LED64 | LED120 | LED170 |
| Price (USD) | About 15 | About 22 | About 35 | About 45 |
| Batteries (AA) | 2 | 4 | 6 | 8 |
| Battery Life | At least 1.5 hrs | At least 1.5 hrs | About 1 hr | About 1 hr |
| Color Temperature | 5500-6500k | 5500-6500k | 5500-6500k | 5500-6500k |
| Brightness (0.5m) | >260 lux | >1000 lux | >2200 lux | >2700 lux |
| Dimensions (mm) | 70*89*38 | 100*85*35 | 143*96.5*42.5 | 172*108.6*42.5 |
| Weight (grams) | 80 | 110 | 280 | 348 |
WHY NOT JUST GET THE BIGGEST
The LED video lights only have a small price gap between each other, would it not make sense to just buy the LED170? Since they are so cheap, and the brightest one will offer the best value for money?
Nope. It really depends on what you want to do with the lights. I personally chose the smallest LED32 as I only need a focus assist light, and it runs on 2 AA batteries. It is lightweight and good enough for travel use… I just didn't want to carry a huge panel around to do something so simple.
THE GOOD
Pocket-sized and very portable.
Uses 2 common AA batteries.
Much better light than tiny smartphone LEDs.
Stackable, just buy more of these.
THE BAD
Cannot adjust color temperature.
Not very powerful when compared to the bigger LED panels.
Not very useful for professional work.
CLOSING
THE VERDICT

This palm-sized box may not give out a lot of light, but it is small, portable, and very useful. While it may not be good for professional work, you can use it as a focus assist light, as a better selfie light, and as a torchlight. At the price of only $15, I really can't find much to complain about something so useful. Definitely, a handy gadget to keep inside your camera bag.