Welcome to a guide on the types of computer expansion cards. While many devices have taken on the more convenient USB forms these days, there are still some good expansion cards that we can add to a computer. One does not simply ignore these, and let us walk through a few of these available cards. Read on!
TABLE OF CONTENTS
EXPANSION CARDS

Yes, external devices are not everything. Let us walk through some of the different types of expansion cards in this section.
1) GRAPHICS CARD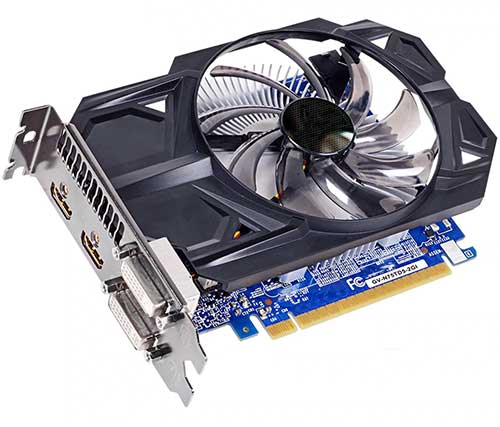 As the name suggests, a graphics card deals with processing "everything graphics-related". While most modern motherboards these days already come with a built-in graphics card, they are only good enough for conventional use.
So when it comes to demanding applications such as gaming and video editing, having a powerful dedicated graphics card is still a must. This is why some people still prefer to buy a graphics card, and why they are still thriving in today's market.
2) SOUND CARD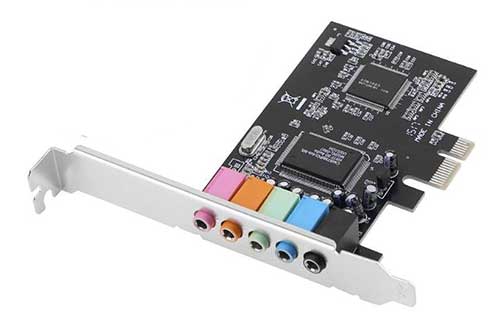 Once upon a time in the dark ages of computing, we have to buy and install a "separate sound card" just to play music with the computer. But times have changed, and nearly all modern motherboards these days will come with built-in audio. Sound cards are pretty much obsolete, less the specialized ones for audio production.
3) NETWORK INTERFACE CARD (NIC)
The network interface card (NIC) comes in 2 flavors – Wired and wireless. Again, some modern motherboards already come with a built-in wired network port and even wireless. The "normal" network cards have pretty much become obsolete, less the specialized ones that offer insanely fast speeds.
4) TV TUNER CARD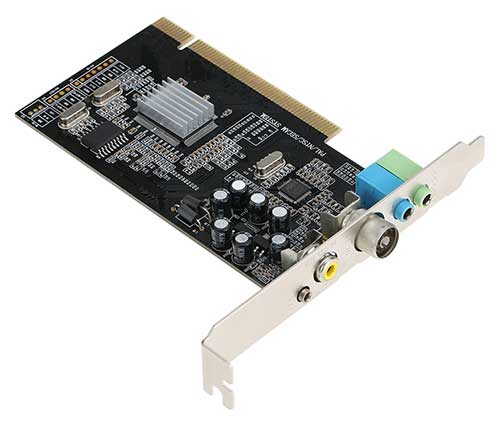 Want to turn your computer into a TV? Yes, we can. Install one of these TV tuner cards, use their application, and that will enable the computer to tune into local TV channels.
5) FM TUNER CARD
There also used to be FM tuner cards that we can install on computers, allowing the computer to tune into the local radio stations. But FM tuner cards have gone extinct with the rise of the Internet, online videos, Internet radio, and smartphones.
6) MODEM CARD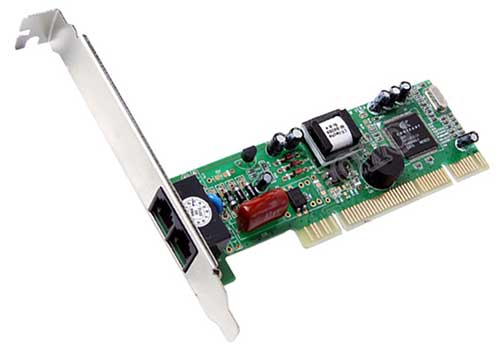 Back in the stone age of the Internet, we have to connect a phone line to a dial-up modem, and "call" the Internet service provider (ISP) to get an Internet connection. These dial-up modems come in the shape of either an external device or an expansion card. Today, these cards are not as useful, but can still be used to send out faxes.
7) VIDEO CAPTURE CARD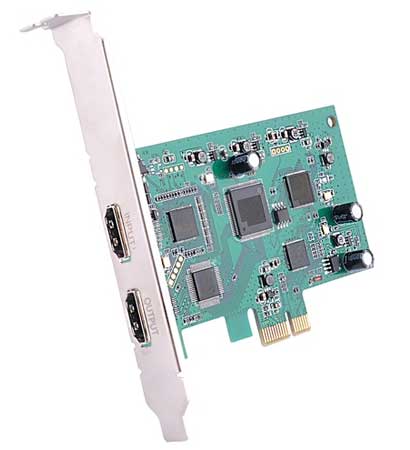 With the correct software, we can record and stream videos onto the Internet. But having a dedicated video capture card will just take that load off the CPU and GPU; The video capture card will do all the video encoding and thus free up more of the processing juice for the games/video editing/live stream sessions.
8) INTERFACE CARD
Don't have enough USB ports? Want to add more hard disks? Interface cards add more ports of your choice to the computer.
EXPANSION SLOT TYPES

Now that we are done with the expansion cards, let us move on with the types of expansion slots.
ACCELERATED GRAPHICS PORT (AGP)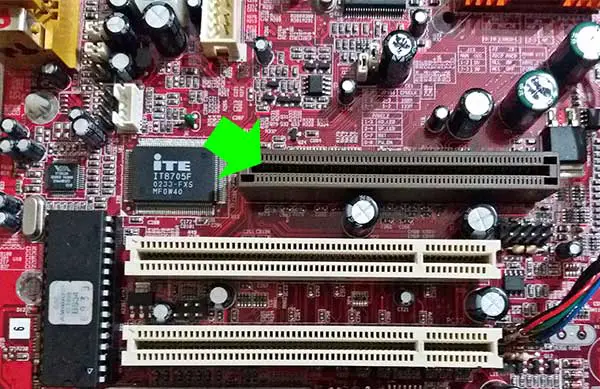 A long time ago, there used to be a separate AGP on motherboards, specially dedicated for video cards only. Today, the AGP is obsolete, and we keep it as a page in computer history. Rest in peace, AGP.
PERIPHERAL COMPONENT INTERCONNECT (PCI)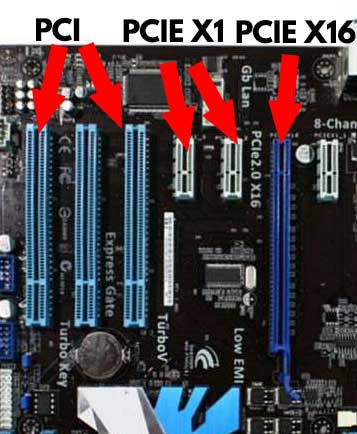 First developed by Intel in 1990, the PCI is a local bus for adding more hardware components to a computer. It is kind of like a "high-speed internal USB", used for devices that are attached permanently to the computer.
PCI EXPRESS (PCIe)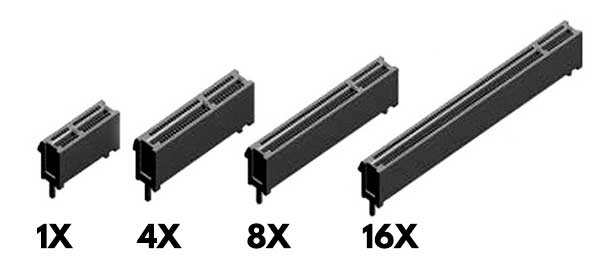 The PCIe is an improved version of PCI that took over both the older version and AGP. It is pretty much the de facto standard now, and there a few "versions" of it:
1X PCIe
4X PCIe
8X PCIe
16X PCIe
32X PCIe
What that means is actually very simple. A 1X PCIe has a single data line, a 4x PCIe has 4 data lines, 8x PCIe has 8 data lines, and you catch the drift. The more data lines that an expansion card uses, the more data that can be transferred at the same time. For example, the data-heavy graphics card commonly uses 16X PCIe.
Also as a final trivial – Yes, we can put a 1X PCIe card into a 16X PCIe slot. That will be kind of a waste though, as only 1 data line will be utilized.
USEFUL BITS & LINKS

That's all for this guide, and here is a small section on some extra links that may be useful to you.
WHY USE EXPANSION CARDS?
There is absolutely nothing wrong with external USB devices. They are great, convenient, and still evolving. But the key importance here is that a 16X PCIe slot can process a lot more data than a regular USB.
That makes it perfect for data-heavy components such as a graphics card, or a video capture card… These are also the devices that you probably won't ever detach, and keep fixed inside the computer case.
LINKS & REFERENCES
THE END

Thank you for reading, and we have come to the end of this guide. I hope that this has helped you to better understand the types of expansion cards and slots. If you have anything to share with this guide, please feel free to comment below. Good luck and happy computing. May the cyber force be with you.