Welcome to a guide on how to clean computer ports and cables. USB, HDMI, audio, Thunderbolt, networking, and whatever else – Modern computers sure have a lot of nooks-and-crannies these days. Then comes the painful part of small pieces of dirt getting stuck in these ports… Just how do we clean computer ports and cables?
Computer ports can be cleaned using flat tip cotton buds with a little bit of contact cleaner or 90% isopropyl alcohol. Computer cables can be wiped using a piece of cloth with some isopropyl alcohol or general-purpose cleaner – It is safe so long as the connectors are not left soaking wet.
That covers the basics, but let us get into more details in this guide. Read on!
TABLE OF CONTENTS
| | | |
| --- | --- | --- |
| Cleaning Tools | Cleaning Ports | Cleaning Cables |
| Useful Bits & Links | The End | |
RECOMMENDED CLEANING TOOLS

Before we start, here are a couple of tools that are good to have for cleaning the computer ports.
CLEANING TOOLS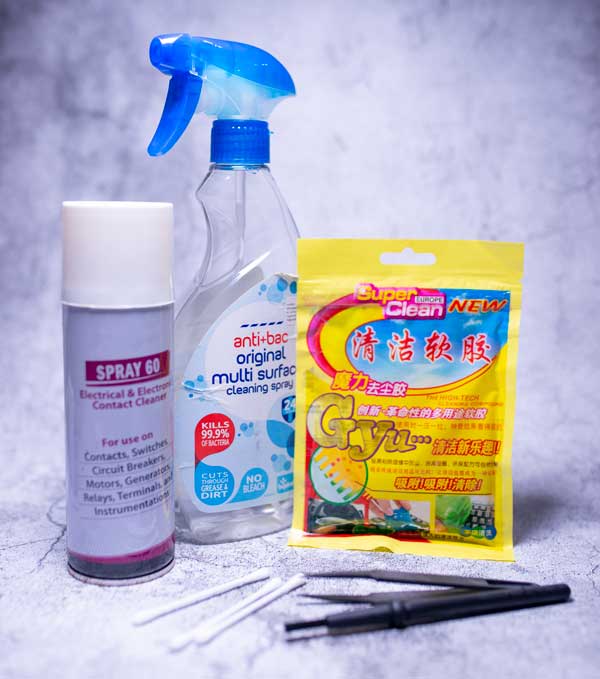 Flat or sharp tip cotton bud – The "regular" round ones probably won't fit into most ports these days.
Plastic tweezers – For picking out stubborn pieces of dirt. A toothpick or plastic dental pick works too.
Soft brush – To clear out all the junk.
Keyboard gel – An alternative to the soft brush.
Contact cleaner or 90% isopropyl alcohol – To loosen stubborn pieces of dirt.
General-purpose cleaner – Not for the electronic contact points, but for the surfaces.
Tissue Paper – Good for cleaning… Anything.
If you are interested in getting some of these online, I will leave a link to a list of recommended cleaning products in the extras section below.
CLEANING COMPUTER PORTS

All right, let us now get into cleaning the computer ports first.
STEP 1) QUICK CHECK & REMOVAL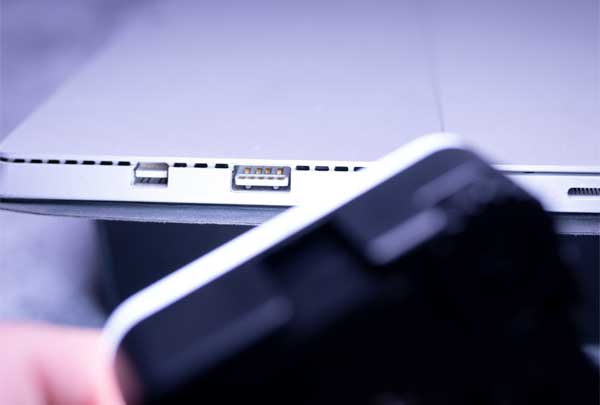 For the first step, I like to shine a light into the port to do a quick check. This may sound stupid to some people, but years of experience have taught me to be careful. Having serviced many devices before, I have spotted all sorts of funky things stuck in the ports – Broken pins, staples, paper bits, gum, rice, chips, and… black gold.
So if anything is stuck in the port, don't force it out using sharp metal tweezers. Try to slowly dislodge it using a pair of plastic tweezers instead.
STEP 2) DUST REMOVAL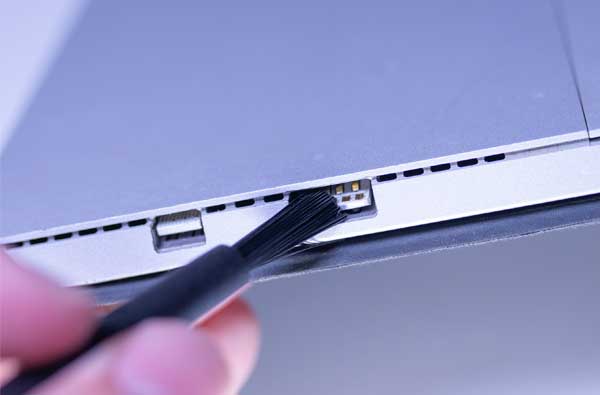 After getting the big piece out of the port (or making sure there is none), use a soft brush to clean out all the loose dust and dirt.
STEP 3) PIN RESTORATION
For the last step, spray some contact clean or 90% isopropyl alcohol onto the cotton bud. If you don't have a flat tip cotton bud, a "manually flattened cotton bud" or "tissue on a toothpick" may also work in a pinch. Gently wipe the contact pins to clean out the rest of the grime.
P.S. Captain Obvious to the rescue! Bent pins and broken connectors are the last things that we need. Please be gentle on those connector pins.
CLEANING COMPUTER CABLES

Now that we are done cleaning the ports, let us move on with the cables and connectors.
CABLE CLEANING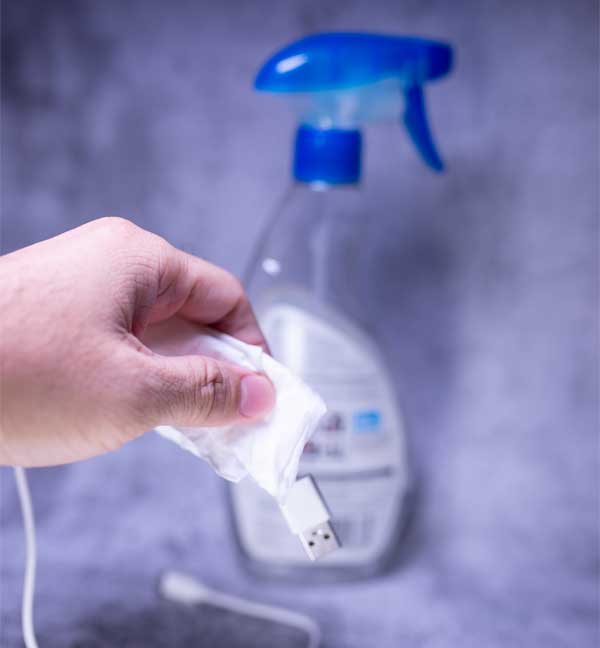 Cables are easier to clean. Since most of the cables have a waterproof sleeve, wiping with a damp (not wet) tissue in the general-purpose cleaner will do just fine. Use isopropyl alcohol if you want to be on the safe side, they dry up a lot faster.
CONNECTOR CLEANING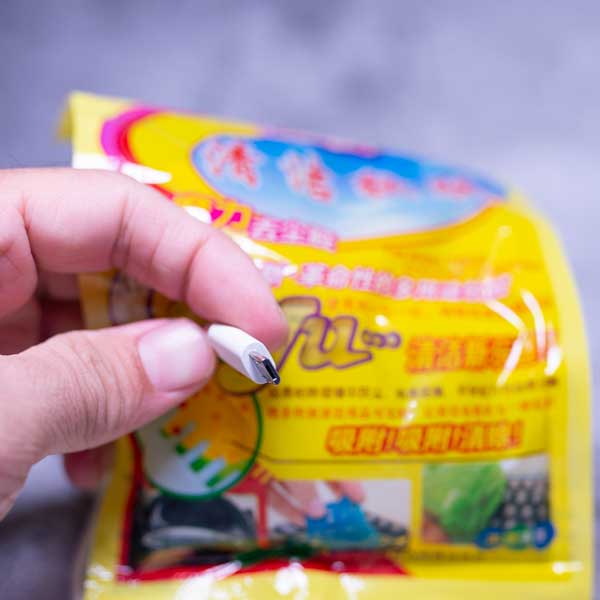 The connector end of the cable can be slightly tricky, especially the male connectors with mini pins. I usually just leave them alone, it makes more sense to have a somewhat dirty connector and not a damaged connector.
But if you have to clean it, use the same old cotton bud with contact cleaner or isopropyl alcohol. Otherwise, another trick I use is to stick the connector into the keyboard cleaning gel slime thing. It reaches into the tiny nooks nicely, just be careful to not leave any slime stuck inside.
USEFUL BITS & LINKS

That's all for this tutorial, and here is a small section on some extras and links that may be useful to you.
SPECIAL NOTE – OPTICAL PORTS & CABLES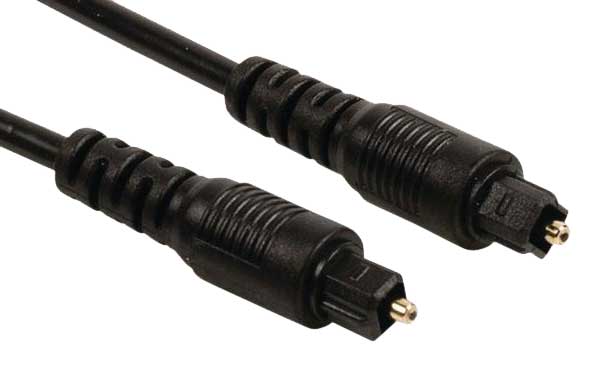 If your computer has an optical port or uses an optical cable – Do not apply any of the above methods. Optical gadgets work based on light, not electricity. Any micro-scratches to the fiber optic will permanently damage it, so leave it alone… Cleaning optical ports and cables are an entirely different story that requires a fiber optic cleaner.
LINKS & REFERENCES
THE END

Thank you for reading, and we have come to the end of this guide. I hope this has helped you to better understand, and if you have anything to share with this guide, please feel free to comment below. Good luck and may the cyber force be with you.